Get Family Reviews Right In You Browser
We're very excited to bring you our browser extension, Family Reviews by Movieguide®. Family Reviews, automatically overlays our review summary and content scores while you're browsing your favorite Movie streaming sites, along with a link to the full review.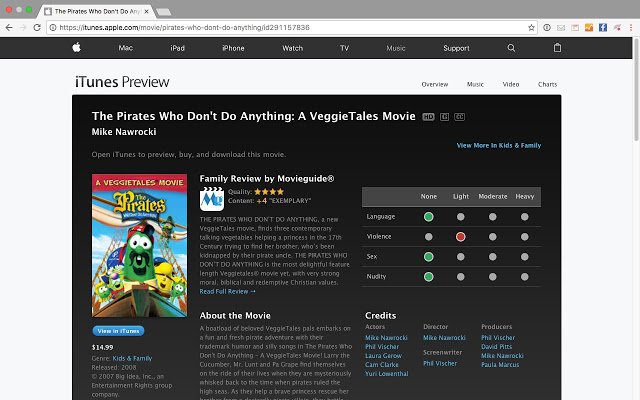 Supports iTunes, Netflix, Amazon and more!
We have engineered Family Reviews by Movieguide® to work with the most popular Movie streaming sites, including iTunes web previews, Netflix, Amazon Prime Video and many more!