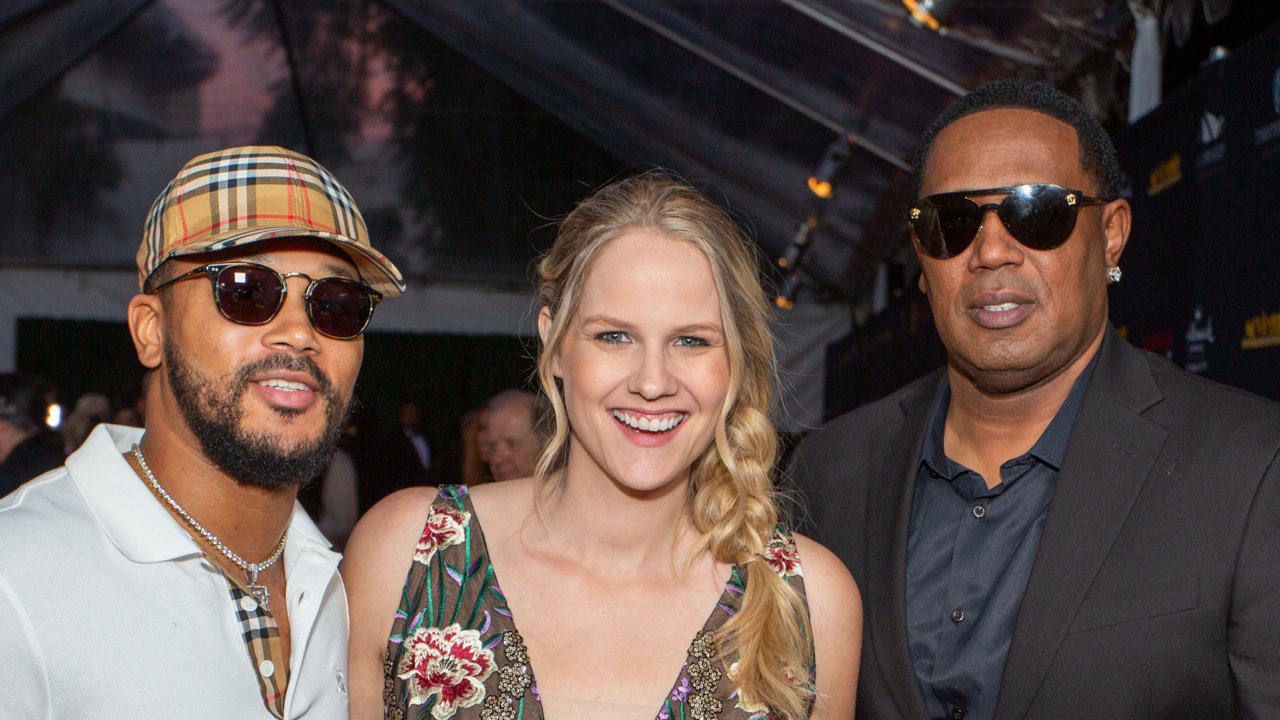 7 Faith-Filled Quotes to Remind You There Are Christians in Hollywood
By Tess Farrand, Associate Content Editor
Christians in Hollywood and beyond shared their perspective on the God with Movieguide TV host® Evy Baehr Carroll. Their heartfelt statements can remind us that there are entertainers who practice what they preach.
Check our their full comments in the video below.
Colton Dixon- On miracles
"I think miracles happen every day," proclaimed Movieguide®'s musical guest. "Sometimes we just don't take the opportunity to look at them. We woke up today and that's a pretty big deal."
How right he is! Dixon performed his latest single, "Miracles," and shared his heart behind its lyrics.
"I wanted to write a song about seeing the little things for the miracles that they are and it turned into this big anthem that I hope people can apply to everyday life… it's like you know you forget to see God and everything and what he's doing."
& 3.  Romeo Miller and Master P- On God's blessings
"God has changed our lives," said Master P (DANCING WITH THE STARS) while next to his son Romeo Miller.
"We [have] sold over 100 million records, we've made a lot of movies [and] we're creating our first faith-based film," Master P said in acknowledgment of God's blessings. "I have a movie called GOD IS REAL 'cuz God is real."
Miller dovetailed off his father's comments and shared a favorite scripture that he has inked on his arm. The tattoo cites Mark 9:23, and Miller elaborated, "[If] you believe anything is truly possible, I think that's our biggest success to my family."
In their future professional endeavors Miller said, "We want to show this next go-around [with moviemaking]. This is why we're here, because of the Man up above."
4. Pat Boone- On getting through hard times
"I'm 85 and I'm still singing and I'm doing concerts," said music legend Pat Boone. "My wife went to heaven ahead of me a year ago but knowing where she is, knowing we're gonna be together…" Boone trailed off with certainty that he'll see her again.
"That's where our faith is really precious because in times when things do happen, like you don't want them to happen and you lose your wife of 65 years, if you don't have that faith, it can ruin you."
5. Alex Kendrick- On identity in Christ
"Once you know who you are especially in Christ, you can better live that out to be salt and light," said OVERCOMER's Alex Kendrick. "[The] Lord caused us to be that city on a hill but if you're uncertain who you are, then of course you're gonna struggle with that, and especially in this culture."
Kendrick's latest movie, OVERCOMER, centers on finding one's identity in Christ, a topic that Kendrick believes viewers need to be reminded of consistently.
"This culture is telling you to follow your feelings," said Kendrick, "but we believe that the Creator gets to define His creation and that we find the truest form of ourself in Jesus Christ."
6. Kathie Lee Gifford- On the honor it is to create
"[Creation] honors God if we create something that honors Him," said former TODAY host Kathie Lee Gifford.
Gifford received the Visionary Award for her faithful career honoring the Lord in the entertainment industry.
Gifford, never shied away from declaring how her heart for "construction" not "destruction" lets her bring her best to the table.
"I gotta go to sleep in my bed at night, and look at my God and say, 'I'm doing my best Lord."
7. Dallas Jenkins- On learning more about the Bible
THE CHOSEN director, Dallas Jenkins believes that working on his Bible-based TV series grew his faith leaps and bounds.
"[Making THE CHOSEN has] increased my faith," said Jenkins, "because I've discovered things from the gospels that I didn't either remember or even know even though I've been a believer my whole life, so being able to find new things about Christ every day that I'm researching or writing."