Published: January 11, 2022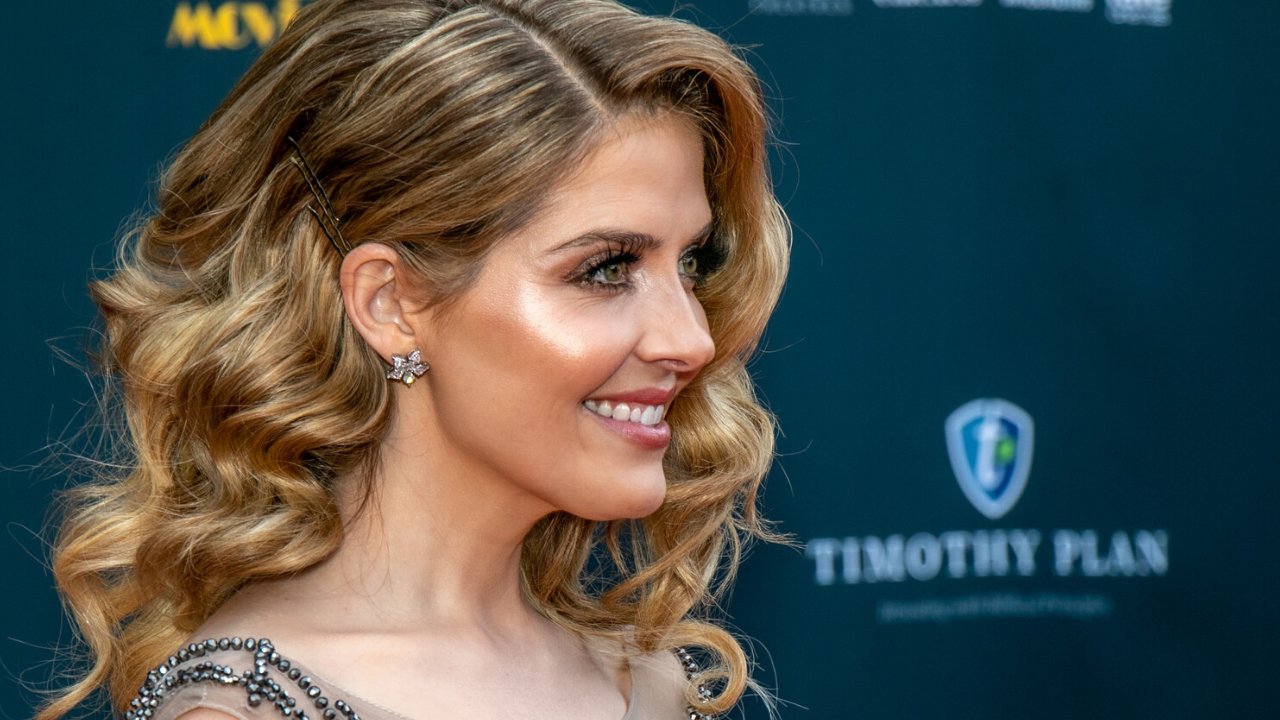 Jen Lilley Signs On to GAC Media for Four Original Movies
By Movieguide® Staff
Actress Jen Lilley added her name to the list of recent Hallmark Channel alumni to sign a deal with GAC Media.
The former Movieguide® Awards host and outspoken Christian penned a multi-picture deal with GAC Media, whose brands include up-and-coming channels like GAC Family and GAC Living, both led by former Hallmark CEO Bill Abbott.
The deal includes four original movies over the next two years, according to Deadline.
The singer/songwriter recently made her GAC Family debut in ROYALLY WRAPPED FOR CHRISTMAS.
"Aside from being an immensely talented and hardworking actor, Jen is a generous and kindhearted person who is a perfect fit for GAC," Bill Abbott, President and CEO of GAC Media, said. "Many of us on the GAC team have known Jen for years, and we are excited to welcome her to the family as we work together to bring even more entertaining movies to our fans."
Movieguide® previously reported on how Lilley chooses her roles:
The DAYS OF OUR LIVES spot was initially not one Lilley was interested in, until she said the Lord spoke to her clearly about why that character mattered.

She said the Lord told her, "Somebody has to play that role, and I'd rather it be a Christian because you can play the unspoken moments when the guy leaves the room. You play the emptiness the girls actually feel where they've sold themselves short of their value. Those are the exact condition of humanity that I sent my Son to die for. You know, I died for broken people. I didn't die for perfect people. And she's not beyond redemption and there's no pits so deep that my love cannot find someone still."

Lilley said those words still bring tears to her eyes, and that's why she doesn't necessarily pigeonhole herself into traditional wholesome roles, though those are definitely her favorite jobs.

"I do ask myself, 'Is it the role that you want me to play, God?" Lilley said she asks. "I don't necessarily only choose wholesome roles, but at the same time, I'm not going to do nudity. I'm not going to sell myself short as a daughter of the King."

In addition to her love of Hallmark, Lilley also supports Movieguide®. Lilley will co-host the 2020 Movieguide® Awards on Jan. 24 with fellow Hallmark star Andrew Walker. The event will be broadcast on Hallmark at a later date.

"I love everything about Movieguide®," Lilley said. "I love that (Dr.) Ted (Baehr) is proving to the media and content producers in general that the wholesome Christian audience is where the market is. You need to respond to the market and you need to respond to the demand as business owners, and I think he's doing it from the right perspective. He's changing the culture by taking a stand and proving that people do want uplifting, wholesome content."

Lilley continued, "I'm beyond ecstatic to be hosting. I really think it's such a big deal. It's not lost on me that it's such an honor. I feel incredibly spoiled to be hosting. I don't take it lightly. I'm just incredibly humbled to have been asked and we're gonna have so much fun. I'm incredibly overwhelmed at how honored I feel."
Read More: Former Hallmark CEO Bill Abbott Launches GAC Family to Create Wholesome Original Content