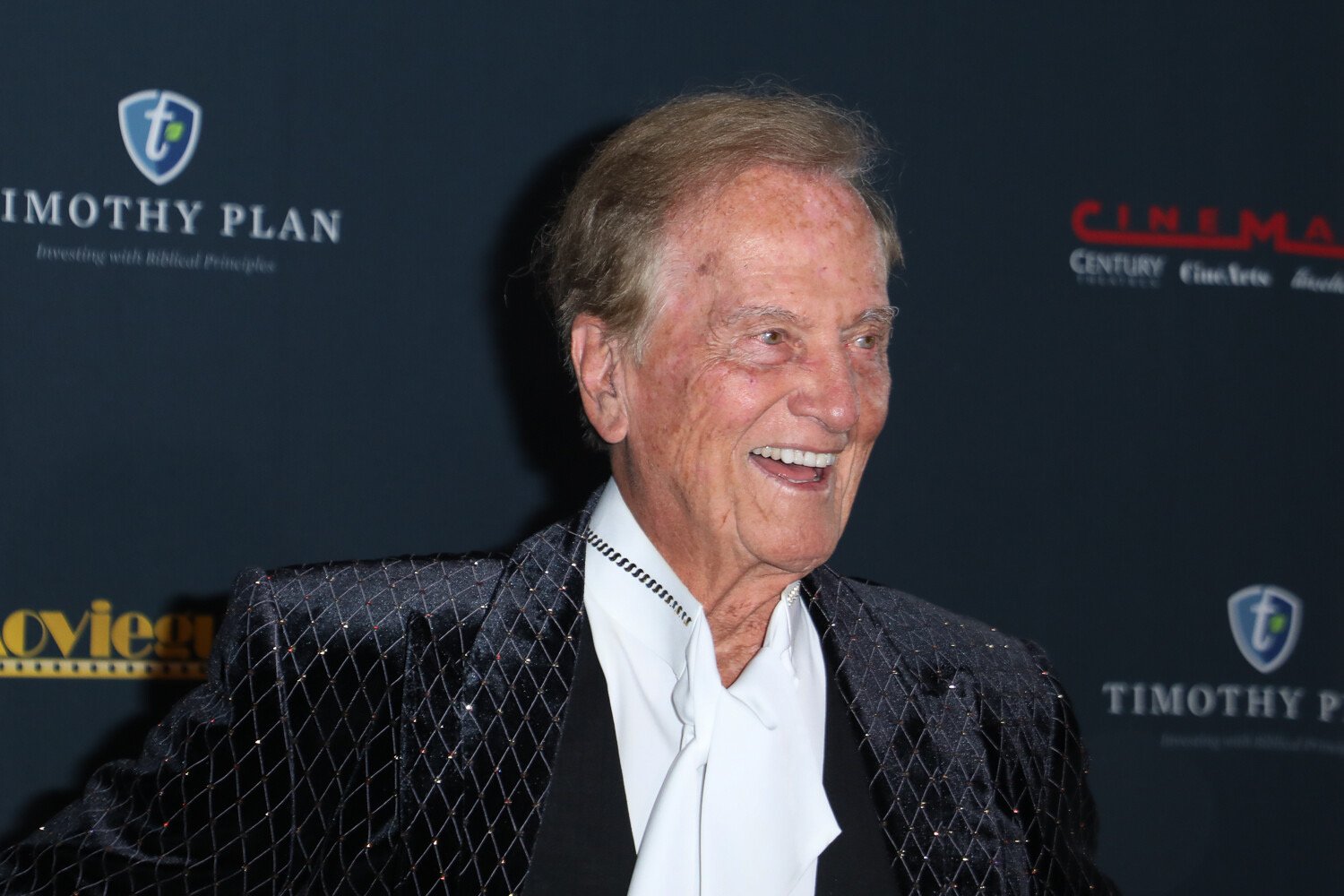 Pat Boone to Star in Golf Flick THE MULLIGAN MOVIE: 'Jesus Created the Game of Life'
By Movieguide® Staff
Hollywood's veteran composer, actor and producer Pat Boone is set to star in an upcoming movie about golf and the redemptive power of second chances. 
THE MULLIGAN MOVIE follows a young "hotshot" golfer struggling to balance his career and the rest of his life. 
"Well of course they call my character the 'Old Pro' and I seem to be perfect for the role in the fact that I've been practicing the 'old' part, now for some time," Boone joked in the video on Facebook. "I turn 87 in just a couple of weeks, that means I've finished my 87th year, but I'm still healthy, thank God, strong and I've loved golf my whole life."
He continued: "I played golf most of my life and in many celebrity tournaments and played with some of the greats, ever. So now I have the chance to play a celebrated older golfer, who now, though he's not playing much himself anymore, is a mentor to younger golfers who are having trouble not just with their golf but with their personal lives."
Pat Boone plays the "Old Pro," also known as Will Dunn, a former professional golfer. But mentorship with Dunn goes much deeper than golf if the mentees are willing to listen. 
"This one hot shot golfer, he's making millions with his business, but his marriage, his personal life, his relationship with his son, all of it's crumbling because he's not giving it enough attention. He wonders why he feels such stress in his personal life. And Tom Layman, the great golfer in real life, recommends he comes see Will Dunn, my character," Boone said. "He says, 'If you're going to play out here with us, you're going to have to have control of your temper and your temperament, your behavior. And Will Dunne can help you, he helps us.'"
Boone continued: "He comes to see me and I'm the kind of the guy who if you want me to help you, I'll try to help you but if you're not interested then forget it. I'm not gonna waste my time. So, he realizes that I'm not a gun for hire, he's gonna have to come and listen to what I have to say."
Boone, a longtime friend of Movieguide®, said his character's primary goal is to point the young golfer to Christ. 
"The main theme of this movie is the Mulligan, which is a phrase golfers have been using for many years. It's a do-over. It's a second chance. If you miss your shot the first time, if it's okay with your partners, you can try again," Boone explained. "And of course I convinced him in the course of the film that in the game of life, that Jesus is the one who created the game of life and can grant you a do-over, or a mulligan, a second chance."
Movieguide® previously reported: 
The actor has attended countless Movieguide® Awards. At the 2001 Awards, he said, "I have always been totally supportive since the beginning of Movieguide®. I've been in [Ted Baehr's] corner. He's like Moses and I am like Aaron, holding up his hand.

"Ted Baehr is a leader and he keeps reminding people in this industry, as well as Christians, that there are people who are successful and even making money in doing good things, and he draws attention to it."