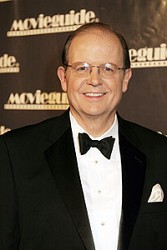 American Life Network (ALN) To Telecast Two-Hour 18th Annual
Faith & Values Awards Gala This Sunday Evening, July 11
Hollywood, Calif. – American Life Network (ALN), one of the largest Cable TV networks catering to family audiences in the United States, will telecast the 18th Annual Faith & Values Awards Gala and Report to the Entertainment Industry Sunday, July 11, at 9 p.m. Eastern Time (6 p.m. Pacific).
The awards show, also known as the Crystal Teddy Bear Awards and the Christian Oscars, will name the Best Family Movie of 2009 and the $200,000 Epiphany Prizes for the Most Inspiring Movie and Most Inspiring TV Program of 2009.
Actress Jane Seymour of the popular 1990s TV series DR. QUINN, MEDICINE WOMAN will present the Epiphany Prize for Most Inspiring Movie.
The $200,000 Epiphany Prizes are supported by the John Templeton Foundation, which also supports the $50,000 Kairos Prizes for Spiritually Uplifting Screenplays by First-Time or Beginning Screenwriters, which also will be presented.
Awards for the Most Inspiring Movie and Television Performances of 2009 and for the best movie and television program promoting positive American values also will be presented, along with special Crystal Teddy Bear and Papa Bear Awards for the 10 Best 2009 Family Movies and 10 Best 2009 Movies for Mature Audiences.
The Awards Gala is hosted by Kyle Massey of The Disney Channel's COREY IN THE HOUSE and THAT'S SO RAVEN and his brother, Christopher, of Disney's ZOEY 101.
Also, Dr. Ted Baehr, chairman of the Christian Film & Television Commission, will briefly share highlights of the past year in movies and entertainment to the audience.
ALN has nearly 13 million cable subscribers and appears on the Time Warner Cable system and other outlets, as well as on satellite. It is dedicated to serving the Baby Boomer generation and their families.
The John Templeton Foundation serves as a philanthropic catalyst for discoveries relating to the Big Questions of human purpose and ultimate reality. It supports research on subjects ranging from complexity, evolution, and infinity to creativity, forgiveness, love, and free will. It also encourages civil, informed dialogue among scientists, philosophers, and theologians, and between such experts and the public at large, for the purposes of definitional clarity and new insights.
The Foundation's vision is derived from the late Sir John Templeton's optimism about the possibility of acquiring "new spiritual information" and from his commitment to rigorous scientific research and related scholarship. The Foundation's motto, "How little we know, how eager to learn," exemplifies its support for open-minded inquiry and its hope for advancing human progress through breakthrough discoveries.
Dr. Baehr is chairman of the Christian Film & Television Commission® (CFTVC) ministry and its family guide to movies, Movieguide® (www.movieguide.org). CFTVC and Movieguide® are an international non-profit ministry dedicated to "redeeming the values of the entertainment industry by influencing industry executives and by informing and equipping the public about the influence of the entertainment media."