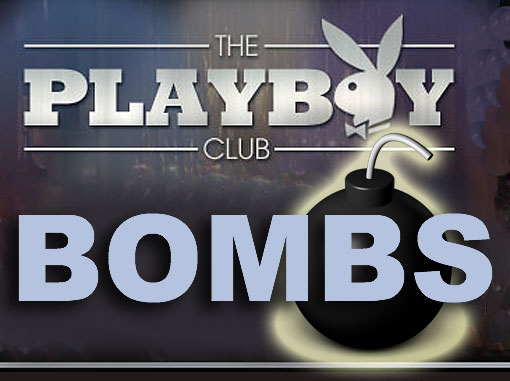 Date: Tuesday, Sept. 20, 2011
(Hollywood, Calif.) Protests from Christian groups, including MOVIEGUIDE®, have taken their toll on NBC's controversial new drama, "The Playboy Club," whose pilot episode bombed last night in the ratings.
"Playboy Club" led the network to take a ratings dive on the opening night of the Fall TV Season, bringing NBC to a distant fourth place compared to ABC, CBS and Fox.
In the 1980s, NBC-TV allowed a Christian prayer group full of entertainment industry leaders and celebrities to meet in its commissary, and enjoyed being the Number One network in the United States, led by Bill Cosby's groundbreaking sitcom "The Cosby Show."
Since 2001, however, the network's corporate bosses, including General Electric's Jeffrey Immelt, have moved toward the wasteland of the immoral and politically correct, leaving NBC mired at the very bottom.
"The Playboy Club" only had a fifth of the ratings of the leading program last night, and only 37 percent of the ratings of its direct competition, the season premiere of ABC's "Castle" show.
"Castle" had 13.6 million viewers, "Hawaii Five-O" had 12 million, and "Playboy Club" attracted a paltry five million.
This proves once again that TV viewers and media consumers don't really want lewd "entertainment" full of sexual innuendo, especially programs celebrating degenerate lifestyles that destroy the innocence and purity of children and that rip apart the moral fabric of society. Shows like "Castle" and "Hawaii Five-O" do so much better, because they show heroic law enforcement personnel battling and punishing evildoers, which is the main role of all government (see Romans 13).
The average person clearly wants to see heroes who extol the Good, the True and the Beautiful.
Please join MOVIEGUIDE®'s campaign to clean the screens. Make a donation today at the following link on our website at https://www.movieguide.org/donate.html. You can also sign up for our free Tuesday DVD e-newsletter and our free Friday Movie e-newsletter at https://www.movieguide.org/freenewsletter.html.
You can also contact us at info@movieguide.org.