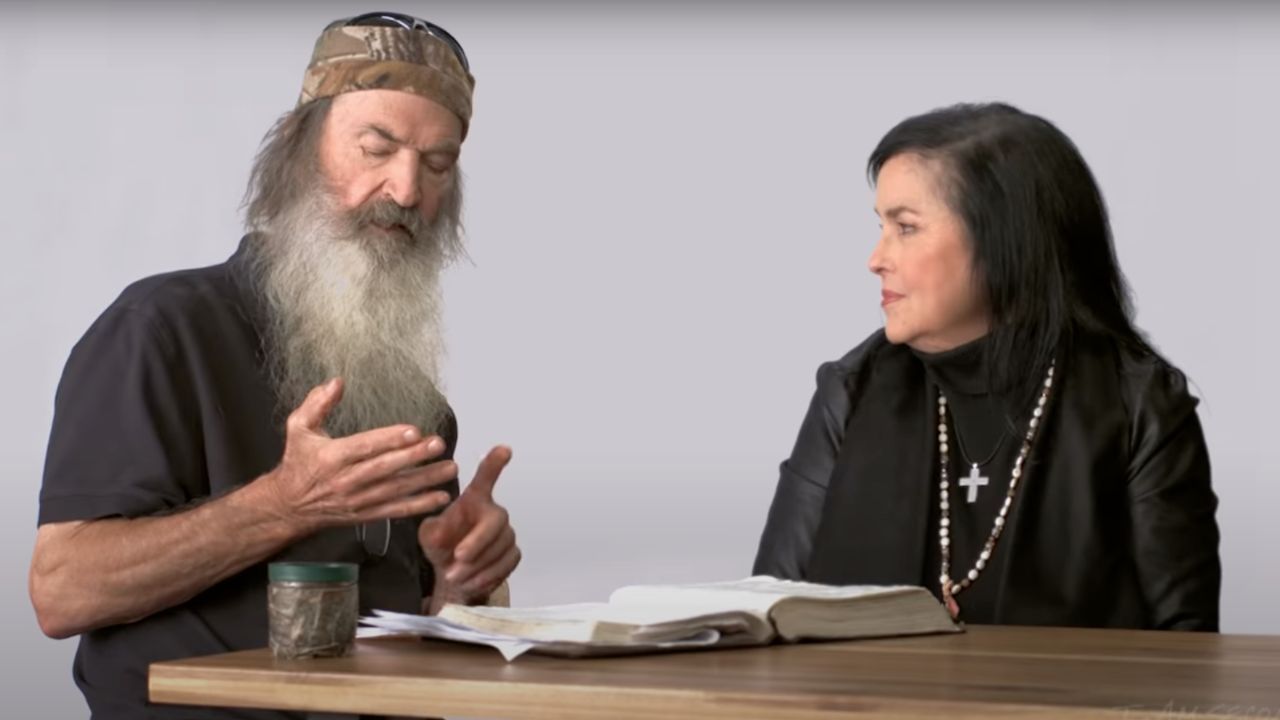 DUCK DYNASTY Stars Share the Secret to Their Family's Success
By Movieguide® Staff
Though DUCK DYNASTY has been off the air for several years, the Robertson family still fills many fans' hearts with warmth.
DUCK DYNASTY was a hit for many years and showcased many Christian elements. At the end of every episode, the family would gather for prayer around the dinner table, and they managed to create an entertaining, funny and heartwarming show.
The family, headed by patriarch Phil and matriarch Kay, recently shared their success and struggles in an I Am Second video series on YouTube.
In the final segment, titled "Family Is Dynasty: Can't Do It Alone," the video explores the natural chemistry between the couple as they laugh together about cooking (Kay's favorite things to cook are peach cobbler, chocolate pie, coconut pie, egg custard pie! Wow-wie!) and raising their children to be God-fearing adults.
"I hug them a lot and I tell them good things about them, that I'm proud of them," Kay says.
"Three of my sons, Alan, Jason, and Willie Jess, they're exactly like their dad in one thing, you will never, never make them do what they don't want to do," Kay continues. "Now, you tell him, 'Phil, I'm going to make you do this.'? Forget it. It's not going to work."
Phil says he taught his children to obey scripture and recommends the Bible for "teaching, rebuking, correcting, and training in righteousness so that the man or woman of God will be known for every good work."
Their sons have all said they appreciated the way that they were raised, and now Phil and Kay are grandparents and inspire their grandchildren to live according to the Bible.
Watch the video to see the full interview.