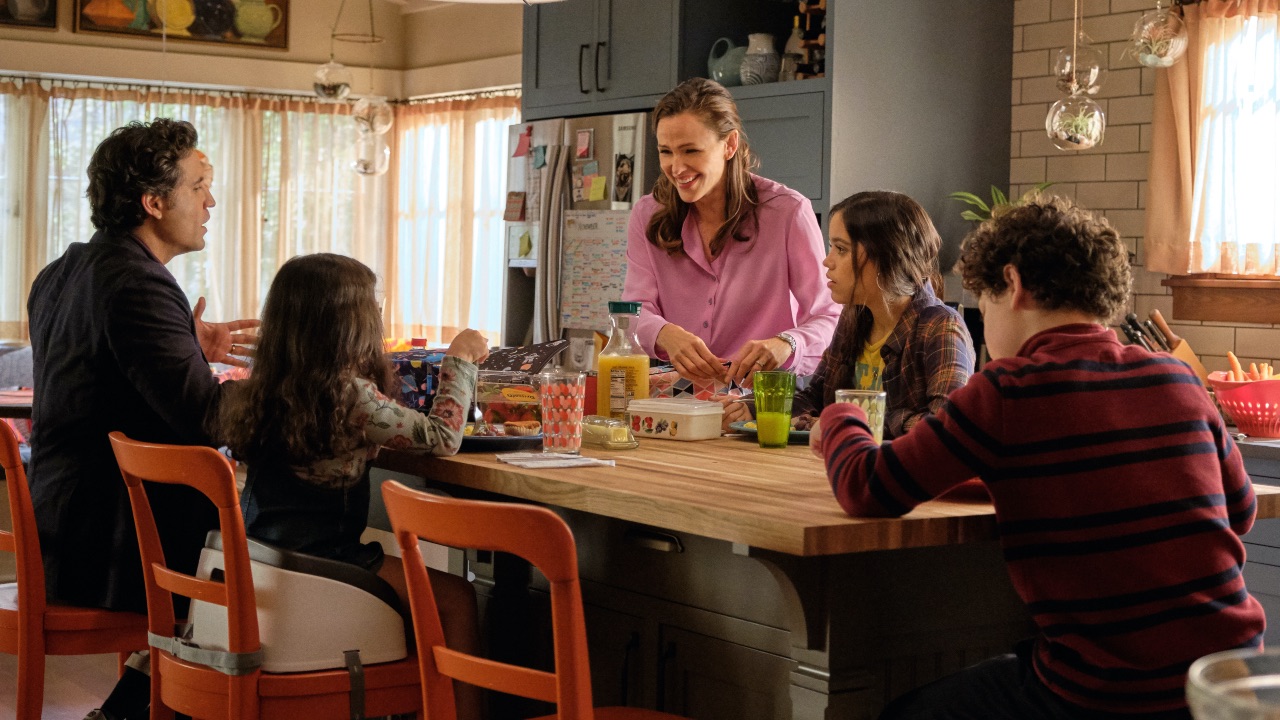 Jennifer Garner's New Comedy Is All About Family
By Movieguide® Staff
Jennifer Garner is using her personal family as delightful inspiration in her new comedy, YES DAY, now available on Netflix.
"I was much cooler before I had kids. Are you kidding me?" Garner joked. "And now I'm like a drill sergeant. So, yes. And of course, my kids and I have had 'Yes Day' for the last nine years."
In the movie — and real life — Garner decides to take a day and say yes to everything her children ask her. The normally stringent Garner said it gives her family a way to bond and make memories.
According to the Movieguide® review:
YES DAY is a family comedy streaming on Netflix about parents who say yes to their children for one whole day. Allison and Carlos find themselves saying no constantly to their three children. When they find out about a day where parents say yes to their kids, within guidelines, they decide to take the challenge. However, Katie, their teenage daughter, doesn't think they can do it. Allison promises Katie can attend a concert festival with her friend if she fails the challenge.

Even though she tries to tell them she was fun at one time, her children Katie, Ellie and Nando don't believe it. When the parents go to the student teacher day at school, a teacher suggests they have a Yes Day, a day where the children get to pick the activity and the parents have to say yes, with, however, some guidelines. Carlos and Allison think this is a fun idea. When they present the idea to their children, Katie, their teenager, doesn't believe they'll be able to do it. Allison tells Katie she will be able to go to a concert festival by herself if Allison isn't able to say yes the entire day. This is a chance to have a family day without any distractions.
The "Yes Day" gives a family the opportunity to break out of the monotony, away from technology, and just celebrate the time they have together.
"We're all guilty of it," Garner said of her screen obsession. "I am sure that my kids would tell me that I have to put my phone down. I've gotten only worse over the last year. But we're just all bound to our own little world and our own little mind. And it's all connected to this silly thing we have in our hands. So there is something about having to rely on each other. That's so important."
YES DAY is a funny, enjoyable movie. It contains strong morally uplifting values about loving one another and giving to family. YES DAY also has some other, similar redemptive content. For example, it promotes making sacrifices for others and has a positive mention of miracles. The story itself doesn't have much conflict to it, but it's entertaining and is nicely short and concise in length. YES DAY is a high quality movie that families can enjoy watching together. MOVIEGUIDE® advises caution for younger children for some minor issues.
Watch the interview below to see more of Movieguide®'s interview with the cast of YES DAY.