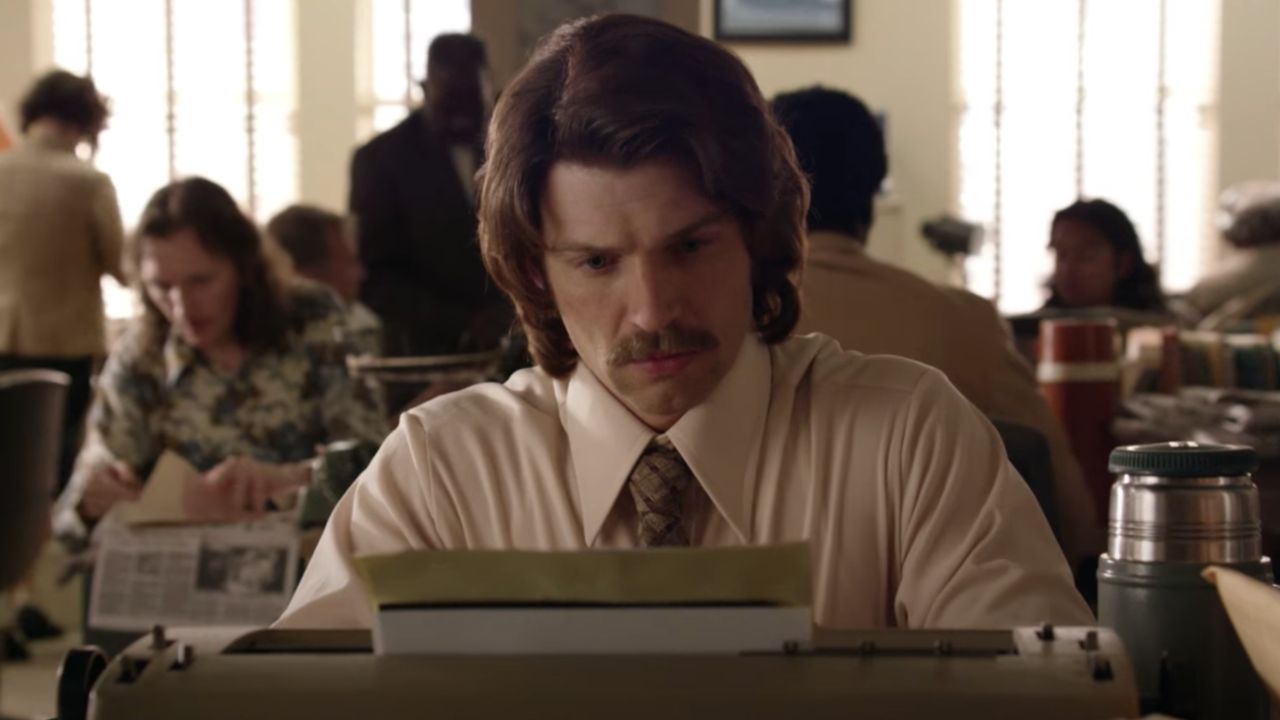 Lee Strobel on THE CASE FOR CHRIST's Impact: 'God Is Still in the Life Transformation Business'
By Jessilyn Lancaster, Managing Editor
With the Movieguide® Award-nominated movie THE CASE FOR CHRIST available on PureFlix now, Lee Strobel sat down with us to discuss miracles from the set and the impact the movie had around the world.
THE CASE FOR CHRIST is based on the book by the same name written by Strobel, a former journalist, as he sets out to determine if there's credible evidence to prove Jesus did indeed walk this Earth and if He was the Son of God.
Spoiler alert: Jesus is Who He says He is, and Strobel came to Christ through the investigation.
"It's just encouraging that God is still in the life transformation business," Strobel says of THE CASE FOR CHRIST movie's impact. "The Gospel still works, and the Gospel is in the movie. A lot of the evidence for the resurrection of Jesus is in the movie, and there's enough in that movie for people to come to faith in Christ if they're ready."
Actor Mike Vogel plays Strobel, and was in the middle of a pivotal scene when Strobel says God showed up in a cool way.
"They were filming the climactic scene where I come to faith, and they were filming it in a house. [My wife] Leslie and I were outside the house watching on a monitor as the scene was being played out. I'm telling you, God showed up in that scene," Strobel says. "It was so good, but as we're watching it, an airplane starts flying over us a real loud, a single engine, private plane. I thought, 'Oh, my goodness, it's gonna ruin the scene.'
Strobel continues: "I started to pray, 'God protect this scene from that sound, don't let it ruin this take,' because it was so perfect. I don't know what happened. I don't know if they filtered out the sound or whatever happened, but the scene worked, and when Mike Vogel came out of the house, he's the guy who played me, I just threw my arms around him and, and just said, 'Thank you, Mike, for making it real.' I was just so thrilled with how God used him to portray that pivotal moment in my life."
Strobel also shared a powerful encounter he had with Robert Forster, who played Strobel's father.
"Leslie and I arrived on the set, and they were filming a scene that got cut from the movie, but it was about a real rift in my relationship with my dad as my dad and I had a very difficult relationship," Strobel says. "He told me on the eve of my high school graduation, 'I don't have enough love for you to fill my little finger.' We had a very difficult relationship.
"We come on the set, and they called cut and to take a break. Robert Forster walked over to me, but he stayed in character as my father. I shook his hand, and he looked at me and he put his hand on my shoulder. He looked me in the eye, and he said, 'Lee, I'm sorry.'
"I kind of laughed because it was uncomfortable. Then I realized that he was he was embodying my father and saying to me what he believed my father would like to say, and then he repeated this, 'I know, Lee, I'm sorry,'" Strobel recalls.
"It was a very healing moment for me. It was a very powerful moment to think that this actor who I didn't even know, who I'd never met, had the kind of insight and heart to come over and to have this healing gesture. I'll never forget that it was something he didn't have to do and and, and yet, his willingness to kind of stand in the shoes of my father and say, 'What do you believe my father today would express to me?' It meant the world to me."
Though the movie premiered in 2017 and spent three years on Netflix, it's now available on the Christian streaming service PureFlix. Streaming enabled people around the world to watch THE CASE FOR CHRIST, and Strobel is hopeful that with PureFlix's support, the movie's impact will continue to grow.
"We have really been amazed at how God has used the movie around the world. There's a church in New Zealand that rented a movie theater and showed it and 22 people came to faith right there," Strobel says. "I ran into a pastor in Iowa who said that his personal ministry, pre COVID, was when he would meet someone who's not a Christian, he invited them over to his house for dinner. Then he'd show THE CASE FOR CHRIST movie. I said, 'That's awesome. What's the result then?' He said, 'More than 30 people have come to faith so far!'"
THE CASE FOR CHRIST is now streaming on PureFlix. Start your free trial and watch it today.