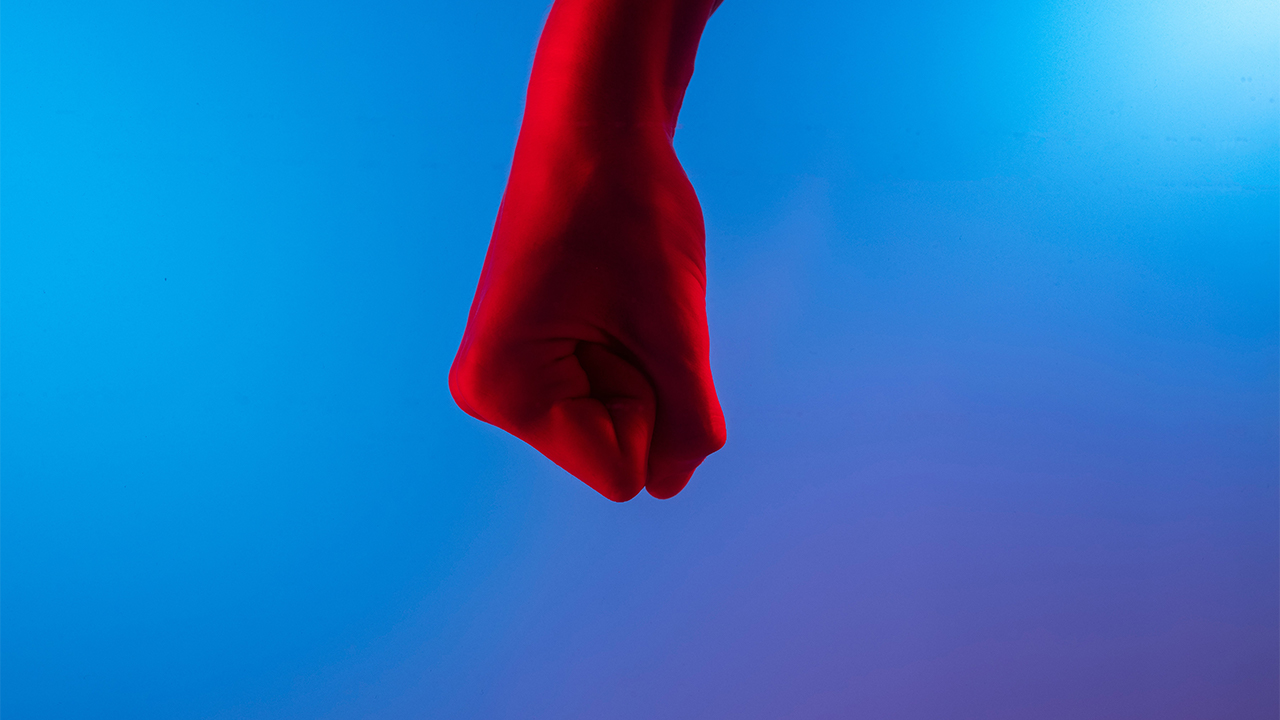 Parents, This Is How to Protect Your Child From Sexual Violence in Media
By Movieguide® Staff
Note: This article discusses pornography, sexual exploitation, and sexual violence. 
The adult entertainment industry faced backlash from anti-sex trafficking advocacy groups, credit card companies, and public officials after award-winning journalist Nicholas Kristof exposed Pornhub, and other adult sites, for their compliance with illegal sexual exploitation. 
Now, pornography sites face further scrutiny after a recent article published by the British Journal of Criminology titled "Sexual violence as a sexual script in mainstream online pornography." The report analyzes the sexually violent content that authorities could label as criminal violations. 
Fiona Vera-Gray, an assistant professor at the Department of Sociology of Durham University in the United Kingdom, was the primary author. 
"This article examines the ways in which mainstream pornography positions sexual violence as a normative sexual script by analysing the video titles found on the landing pages of the three most popular pornography websites in the United Kingdom," the abstract states, referring to Pornhub, XHamster, and XVideos. "The study draws on the largest research sample of online pornographic content to date and is unique in its focus on the content immediately advertised to a new user." 
"We found that one in eight titles shown to first-time users on the first page of mainstream porn sites describe sexual activity that constitutes sexual violence," the abstract reads. "Our findings raise serious questions about the extent of criminal material easily and freely available on mainstream pornography websites and the efficacy of current regulatory mechanisms."
Researchers reviewed approximately 131,000 pornographic titles during six months in 2017 and 2018 from the three sites mentioned above. 
"The data was cleaned to remove titles that did not contain words and thus could not be analysed through word frequency (e.g. 'F.F.B_1006'). We also removed titles solely in a language other than English due to the language abilities of the research team," the article clarifies.
"We then manually cleaned the data to exclude titles that did not give any content information. This included those that were just uploader comments, with no description of content (such as 'share my vid please:)', and those with only the name of the performer or studio. … This process left us with a final analysable data sample of 131,738 titles."
The report found that 12% of their collected data samples "described sexual activity that constitutes sexual violence." The majority of the percentage included common keywords or themes like incest and non-consensual actions, which often included keywords like "young" or "drugged." 
"However we found on the landing pages descriptions of forced sexual activity that may meet the criteria of extreme pornography," the report states. 
"This material may also be deemed obscene and therefore its distribution possibly subject to criminal sanction under the Obscene Publications Act 1959. It is also possible that some of the material analysed is evidence of real sexual assaults, as well as voyeurism and non-consensual distribution of sexual image offences."
The central argument is that adult sites are "bombarding users with sexually violent material depicting rape, upskirting and other abuse." 
"Our study offers new and compelling evidence that the boundary between what is and is not sexual violence is distorted by mainstream online pornography platforms," the report continues. 
The report also clearly states that the sexual material in question is not based on user preference or an algorithm. 
"The titles we have reported on here are not found by users of their own volition beyond a decision to access pornography. They are not displayed as a result of a user's search terms or site history, nor are they only accessed through niche sites specializing in violent pornography. They are freely available on the landing pages of the most popular porn sites in the United Kingdom," the article reads. 
The National Center on Sexual Exploitation, a U.S. organization in Washington, D.C., responded to the report. 
"This study – the largest research sample of online pornography titles ever analyzed – ultimately reveals that online pornography companies like Pornhub and XVideos cannot ever be 'safe' enough," NCOSE CEO Dawn Hawkins said. "These websites cannot do enough to prevent sexually violent, non-consensual pornography, or child sexual abuse material from being on their sites and they cannot halt the negative impact normalizing sexual violent acts has on the sexual scripts and attitudes of users."
Not only does the report uncover the immoral sexual exploitation of children on adult sites, but it also highlights how violence becomes a component in sexuality that is divorced from God's word.  
As the report outlines, adult sites push the most violent and skewed content to their front pages. But adult sites are not the only form of media that has adopted a view of sex and sexuality that goes against God's design.  
Founder of Movieguide® Dr. Baehr notes the importance of protecting young children from an incorrect view of violence in movies and TV: 
The emotive heart of drama is conflict and the ultimate conflict ends in violence. The Bible is full of violence and the Gospel story has one of the most violent scenes imaginable, the crucifixion of Jesus Christ. The presentation of violence in the entertainment media is not always bad and is sometimes necessary. It is, however, critical to protect young children from such violence and to identify how the violence is presented in the entertainment product so you can discern whether it's necessary and furthers the Good and the True.

On the other hand, violence can have a demonic, pornographic appeal. The Roman Empire featured spectacles of live violence. Gladiators fought to the death, Christians were fed to lions and all manner horrible killing was offered as entertainment to a stadium full of spectators. This same demonic taste can be fed with movies, videos, games, and online content. It is, in fact, a stage into which many people addicted to pornography sink. What may start out as simple sexual attraction devolves into darker and darker pits of hell. As discussed earlier, horror movies and violent video games obviously stimulate the brain.
Moreover, pornography is pervasive in movies and media that portray love as lust.  
Dr. Baehr implores parents to ask these discerning questions about mainstream media: 
How is love portrayed? 

The beauty of God's love is wonderful, yet most movies portray lust as love. Love is giving, putting others before ourselves, and always fulfilling with the joy of giving. Lust is taking, demanding more and more, without any satisfaction.

Movies and other mass media of entertainment present lust as love with one night sexual relationships, tedious ordeals, endless battles, or perverted activity. This desecration of love should be an anathema to God's people.

Many movies suggest, or even promote, the idea of sex with a child.

The most memorable and most profitable movies are usually carefully crafted character studies which portray love in a wholesome, biblical, uplifting, or light way, such as A QUIET PLACE, THE LEGO MOVIE 2: THE SECOND PART, HOW TO TRAIN YOUR DRAGON: THE HIDDEN WORLD, and PRIDE AND PREJUDICE.

When considering a love story compare its presentation with the Apostle Paul's description of love in 1 Corinthians 13:4-8 (NIV):

"Love is patient, love is kind. It does not envy, it does not boast, it is not proud. It does not dishonor others, it is not self-seeking, it is not easily angered, it keeps no record of wrongs. Love does not delight in evil but rejoices with the truth. It always protects, always trusts, always hopes, always perseveres. Love never fails."

This is the kind of love you want your children to experience in a marriage – not the kind centered on lust or satisfying your base instincts. When harder times come, many marriages built on the models presented in most movies and television shows fall apart.

God's love is not a romance story. It never fails.