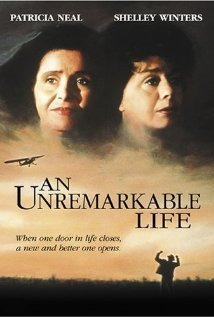 | | None | Light | Moderate | Heavy |
| --- | --- | --- | --- | --- |
| Language | | | | |
| Violence | | | | |
| Sex | | | | |
| Nudity | | | | |
What You Need To Know:
Content:
Few obscenities, one profanity; one scene of drunkenness; and, one tasteless joke about nuns.
More Detail:
Francis, a retired schoolteacher and never-married "old maid", lives in the suburban Pennsylvania house bequeathed to her by her father with her widowed sister, Evelyn. One day, a minor car accident sends Francis to a garage where she meets Max, an elderly, semi-retired American-Oriental who takes a liking to "Franny".
Francis and Max begin dating, but Francis' in-and-out routine greatly upsets Evelyn, and she chastises her sister for such foolishness at her age. Evelyn adds that she needs Francis' help to run the house when, in fact, she just wants the house for herself. Consumed with her own self-interests, Evelyn is a pathetic figure filled with self-pity and bitterness.
Blaming Max for her troubles, Evelyn expresses her resentment and prejudice by hurling racial epithets at him. Francis is thus forced to break off the relationship with Max, but resumes it when beset by loneliness. Realizing that she has led an unremarkable life, Francis resolves not to let the last chance at happiness slip away. The film is a slice-of-life drama that looks at the dating relationship between two senior citizens set in the world of bingo outings, monopoly games, home-cooked dinners, and volunteer activities, like reading to children at the neighborhood library. These are admirable and praise-worthy things for a film maker to highlight, but extremely tedious and boring to watch.
The film, however, inadvertently is a lesson on Philippians 2:4. "Each of you should look not only to your own interests, but also to the interests of others." For Evelyn, though, this is impossible, as she huffs: "Family!" What a silly word!" Selfish and contemptible, Evelyn is concerned more with Francis' devotion to her than with Francis' happiness. Evelyn is quite like Martha in Luke 10:40, fretting that her sister had left her to do all the work herself, when, in fact, Psalm 37:8 says, "do not fret — it leads only to evil."
There are a couple of references to Catholicism as positive influences in one's life, which are negated by the strange inclusion of a very tasteless joke about nuns. Also tasteless is a scene in which Francis gets drunk. With just two "damns," a "hell" and one profanity that is rebuked, the offensive language is minimal, but indicative of the trend for film makers to insert them for the "PG" rating.
AN UNREMARKABLE LIFE is an unremarkable film. Everyone left the theater before this film was over, and you probably will, too. It is boring. Rather than watch someone go for a walk, go for one yourself.