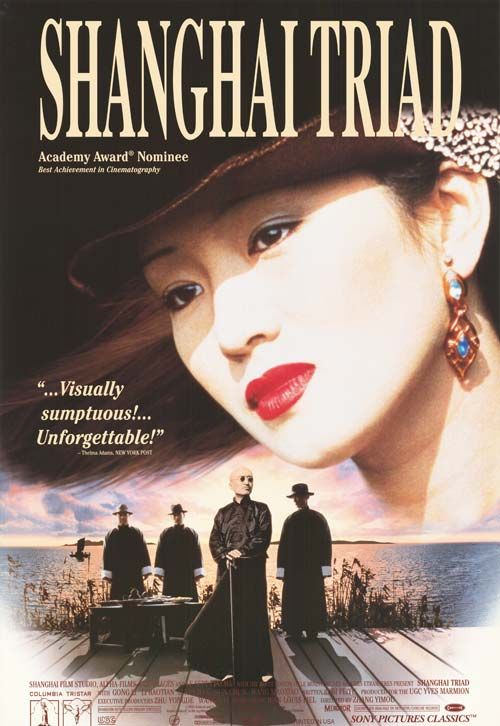 | | None | Light | Moderate | Heavy |
| --- | --- | --- | --- | --- |
| Language | | | | |
| Violence | | | | |
| Sex | | | | |
| Nudity | | | | |
What You Need To Know:
SHANGHAI TRIAD's story is told through the eyes of a village boy named Tang who is brought to Shanghai in the 1930's to serve Xiao, the mistress of a powerful gangland boss. Through Tang, Xiao faces her lost innocence and discovers a redeeming grace. The film is beautifully made by acclaimed director Zhang Yimou who uses the gang-dominated Shanghai city as a motif and concentrates on the personal conflicts of the story's characters.
More Detail:
SHANGHAI TRIAD is director Zhang Yimou's latest film, set in 1930s Shanghai where gangs dominated the city. Mr. Tang is the powerful boss. His mistress is the cruel Xiao, the most beautiful singer. The story is told through the eyes of a 14-year-old Tang, brought to the city to be Xiao's servant. Her treatment of him is harsh and taunting, because she sees her own lost innocence in him. When Xiao finally tries to make amends, her redemption comes too late, and she falls prey to the treacheries with which have surrounded her life.
The talented Gong Li, who has starred in all but one of Zhang's films, was mesmerizing as Xiao. The film is beautifully made, using the mob theme only as a motif and focusing on the characters. There is only action and implied violence with no nudity and mild references to sex. Zhang captures the opulence of the 1930s era through striking visual images. Zhang's landscapes are resplendent with sunsets, shimmering waters and grasses rustling in the wind. Zhang intended to warn the Chinese people who are converging on Shanghai in the hope of a better life in a parallel to the Shanghai of the 1930s. It is unfortunate that Xiao's punishment was delivered by men of crime who looked to revenge more than moral deliverance, and that SHANGHAI TRIAD ended by regenerating Xiao's shallow life through another, young innocent child.