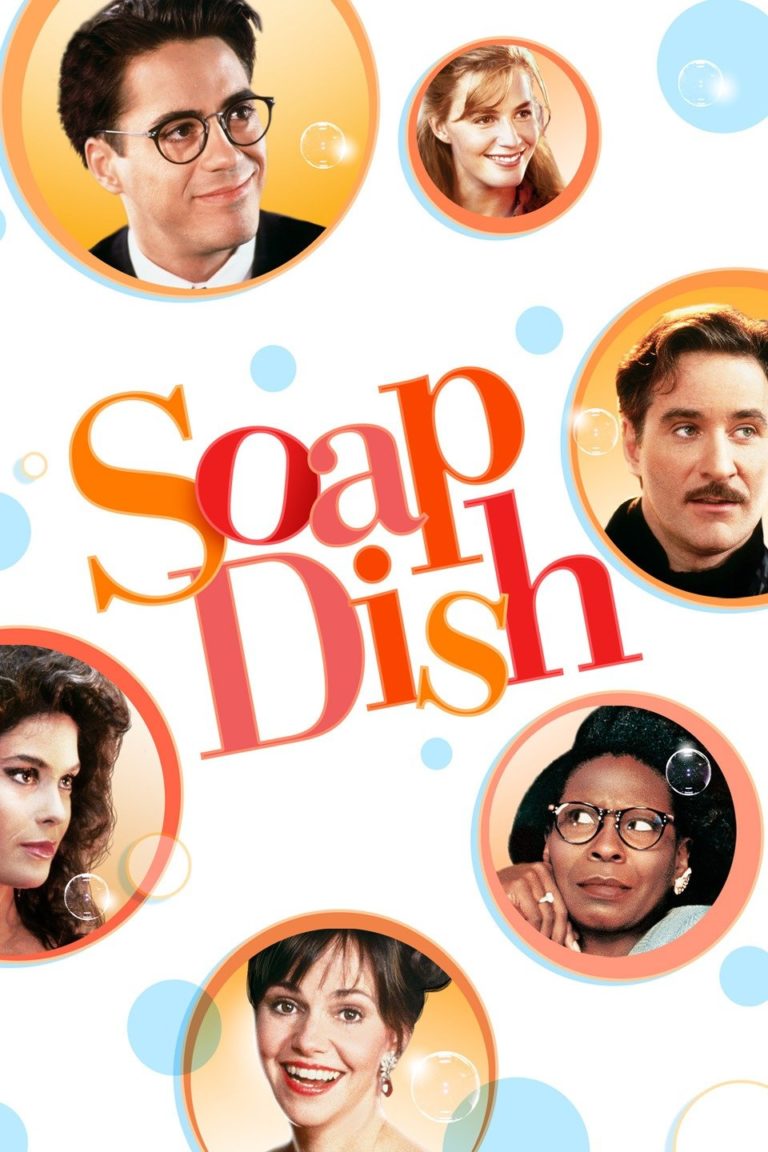 | | None | Light | Moderate | Heavy |
| --- | --- | --- | --- | --- |
| Language | | | | |
| Violence | | | | |
| Sex | | | | |
| Nudity | | | | |
What You Need To Know:
SOAP DISH is a light-hearted comedy/spoof about the funny, convoluted lives of the stars of "The Sun Also Sets," a popular daytime soap opera, where the melodrama on-screen overlaps into reality and nothing is as it appears.
Content:
(LL, S) Approximately 25 obscenities and profanities, as well as some sexual innuendo.
More Detail:
Harried script writers, overly emotional actors and adoring, sentimental fans lend a larger-than-life air to the comedy-spoof SOAP DISH.
The film, set in New York, casts a light-hearted look at the funny, convoluted lives of the stars in "The Sun Also Sets," a popular daytime soap opera where on-screen melodrama overlaps with reality, and nothing is as it appears.
With ratings way down, script writers David and Rose hassle each other to come up with some new, unbelievable plot. After further wrangling, they decide on a central character, Maggie, who murders a homeless, deaf and dumb person.
The mute, played by an unknown actress, Laurie Crane, gets food in a soup kitchen and pulls a knife on Maggie, the soap's star. Amazingly, the two know each other. In fact, Laurie turns out to be Maggie's niece, and the cameras roll while "life" makes an intrusion into "art" as Maggie and Laurie embrace and catch up on the latest family news.
Things get more complicated when Jeff, another actor, comes back to the show in his earlier role of Dr. Rod Randall. Because of anger, Maggie, who is Celeste off the show, had Randall written out, he was decapitated, so the writers again bicker over bringing him back.
Soon, Jeff and Laurie become interested in each other off the set, and Maggie, seemingly jealous, spies on them. Climbing the fire escape outside his apartment, she loses her footing and yells for Jeff, who rescues her. Maggie leaves when she doesn't find Laurie in his apartment.
The next day during filming, Maggie, who is "America's sweetheart," blurts out that Laurie is her daughter, not her niece, and that Jeff is Laurie's father. Emotions run wild and the ratings soar as truth becomes stranger than fiction. The viewers simply eat it up and weep over Maggie's agonizing decision to let her mother raise Laurie. Nevertheless, resolving the dilemma in real life is not so easy.
A resolution comes when Laurie tells her mother: "I don't want anymore lying or deception," a rather surprising statement for such a whimsical film.
Despite this bit of truth and a number of funny episodes, SOAP DISH does not have much to recommend it, especially when one considers the seriousness of life. Soap opera characters and the people who watch them are searching for answers to their many problems. However, the only Answer is in Christ: "I am come that they might have life, and that more abundantly" (John 10:10). Because Christians have no need to escape into films like SOAP DISH, let this film slide.