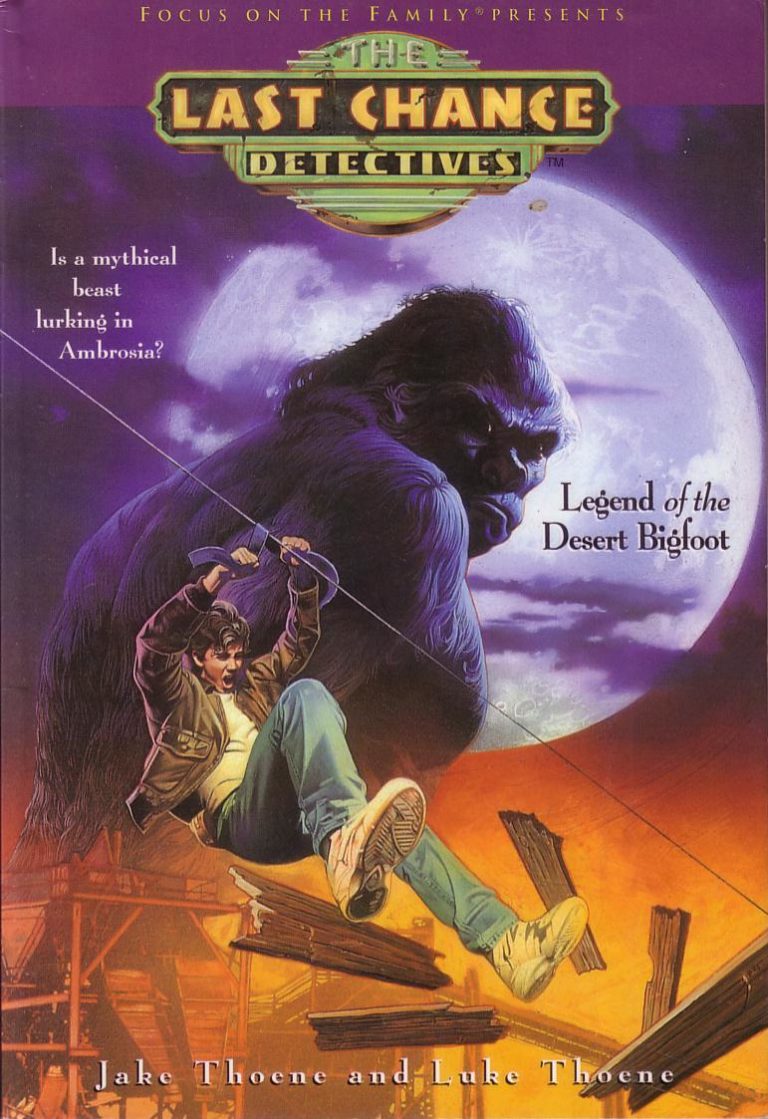 | | None | Light | Moderate | Heavy |
| --- | --- | --- | --- | --- |
| Language | | | | |
| Violence | | | | |
| Sex | | | | |
| Nudity | | | | |
What You Need To Know:
Big-screen quality and a biblical motivational story make LEGEND OF THE DESERT BIG FOOT well worth watching. The four young Last Chance Detectives set out to solve the mystery of the Big Foot Sightings, tracking him from site to site until they find him. The story leads to a suspenseful chase without resorting to any objectionable immoral content.
Content:
(C, V) Christian worldview emphasizing the importance of following God's principles even when it seems "right" to do it another way; and, a man falls into vat of liquid, boy's life threatened in non-violent way, & scary story told
More Detail:
LEGEND OF THE DESERT BIG FOOT finds the four junior detectives tracking a reported BIG FOOT through the Arizona desert. They follow the clues to a surprising conclusion. In the process, they learn the value of dealing with each other honestly even when doing otherwise seems beneficial. The first sighting of Big Foot is dismissed by the locals because the only witness is Varner, an old man who drinks. When a stranger goes off the road under suspicious circumstances, THE LAST CHANCE DETECTIVES spring into action. They follow the clues and talk to those who saw Big Foot. They lie in wait along his likely path. The story comes to an action-packed conclusion with a suspenseful chase to save the Big Foot. It ends with an important lesson in doing what is right and trusting God to take care of the rest.
Overall, LEGEND OF THE DESERT BIG FOOT is a very believable story within its mythical beast premise. The characters are realistic, with the exception of a few contrived sightings of Big Foot. The excellent lighting, cinematography and the original orchestral score gives the video a quality, big-screen feel. The story is very well written, with suspense building naturally. It is filmed on location in the beautiful Arizona desert. This is the type of production quality and story quality that is needed in the Christian children's market.