Published: January 25, 2022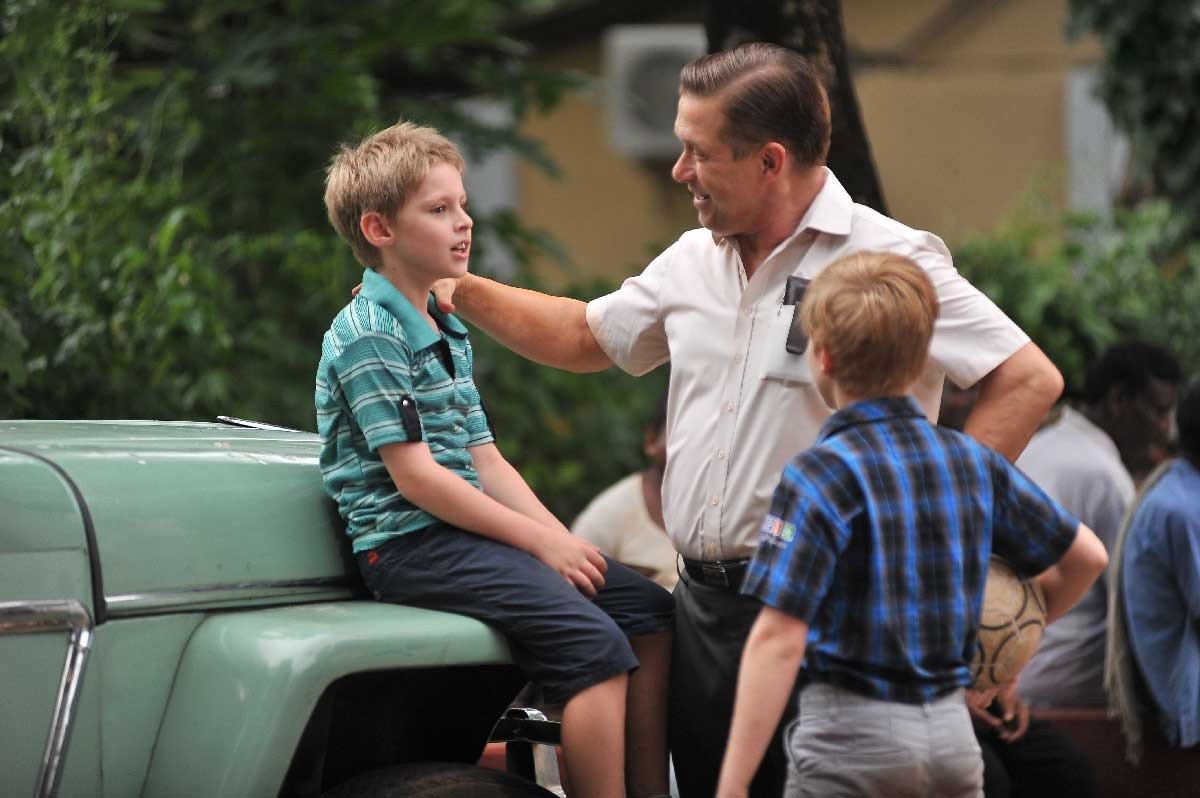 Afghanistan, Christians and What the Movies Reveal About International Persecution
By Movieguide® Staff
Afghanistan recently became the worst persecutor of Christians, beating out North Korea and other countries known for their brutal treatment of believers.
"It's really hard when you want to have freedom of faith and freely read our Bibles, freely share our faith," a Christian refugee said.
Afghanistan shot to the top of Open Door's World Watch List after U.S. President Joseph Biden ordered the withdrawal of U.S. troops in 2021, giving the Taliban complete control.
"The Taliban are killing our souls and spirits. They are killing the souls of our children by taking all that is beautiful away from them. We will never let our hope be silenced. We will make sure the world hears the Gospel through every breath we take. Please continue to stand with us," one Christian told Open Doors. 
"The Taliban's interpretation of Islam considers Christians to be traitors, enemies of the state, enemies of the tribe and community. They are infidels from Islam, and in their mind, the punishment is death," Open Doors USA President and CEO David Curry said. "Every Christian who remains in Afghanistan is either on the run or in hiding."
The brutal Islamic persecution of Christians is depicted in several movies, including INFIDEL and THE STONING OF SORAYA M., both directed by Movieguide® Award-winner Cyrus Nowrasteh.
INFIDEL, in particular, was inspired by multiple accounts of persecuted Christians around the world.
"INFIDEL is inspired by a number of different true stories … Bob Levinson, that's one of them. There's Michael White, there was a Chinese American graduate student Zhu Wang, a guy named Robin Shahini," Nowrasteh said. "All of them are held in prison in Iran for various charges and, you know, proselytizing, trying to spread Christianity is a standard charge for which they'll round up people, including Iranian Christians. Persecution is rampant there."
For INFIDEL star Jim Caviezel, movies must bridge the gap where mainstream news outlets fail to report on Christian persecution in the Middle East.
"I looked at a guy named Bob Levinson, who was a man who was there and got taken by them and [there] was pictures of him in Tehran and, eventually, he died in prison captivity through U.S. intel. Why isn't that in the news?" Caviezel questioned.
"I watched 21 Christians in Libya, on the beach, slaughtered by ISIS," Caviezel continued. "These people knew they were going to die and they absolutely would not reject Jesus Christ. They knew and they put their faith in Jesus above their own lives… I know that's what brought me to come to this industry."
Nowrasteh's THE STONING OF SORAYA M. also depicts the brutal reality of Islamic persecution of Christians in Iran, which is No. 9 on Open Door's World Watch List.
According to the Movieguide® review:
THE STONING OF SORAYA M. is a passionate dramatization of a true story about a Muslim woman whose husband, Ghorban-Ali, wants to dispose of her. He accomplishes this through blackmail and conspiracy. When a French journalist of Iranian descent becomes stranded because his car breaks down in an Iranian village just after the Islamic revolution, one woman, Zahra, secretly tells him the frightening story of her niece, Soraya. Her niece's husband conspires to kill Soraya by stoning so that he can marry another woman.

This movie is a dramatic insight into the evils of radical Islam. The direction is authentic. Like THE PASSION OF THE CHRIST movie, most of the movie is in a foreign language. The acting is convincing. The stoning is one of the most powerful scenes since the scourging of Jesus in THE PASSION. While there have been many articles and documentaries about the treatment of women in Islamic countries, this is the most powerful movie ever produced. There is hope, however, because the reporter escaped to reveal the truth. While not a movie for children, it is a movie that every adult with faith and values should see.
Furthermore, THE LEAST OF THESE: THE GRAHAM STAINES STORY depicts the horrific true story of the martyr Graham Staines in India, which comes in at No. 10 on the World Watch List. In the Movieguide® Award-winning movie, Staines and his sons are murdered by Hindu radicals.
"I think persecution is everywhere in the world," THE LEAST OF THESE Director Aneesh Daniel told Movieguide®. "It is it just not one country, it is every part of the country, and also in many parts, it is happening many parts of the countries, in different countries. It is happening silently, in the sense that they don't come to your door and then smash you, but then they cancel your permits, they cancel your NGO status. And every country you know is that way. So persecution is growing. The reason persecution is growing because people are becoming intolerant in every part of the world."
Unfortunately, Christian persecution is a harsh reality that many mainstream media outlets refuse to report. Movies provide a unique insight into these hard times, but they often just scratch the surface of life as a believer around the world.