Published: January 12, 2022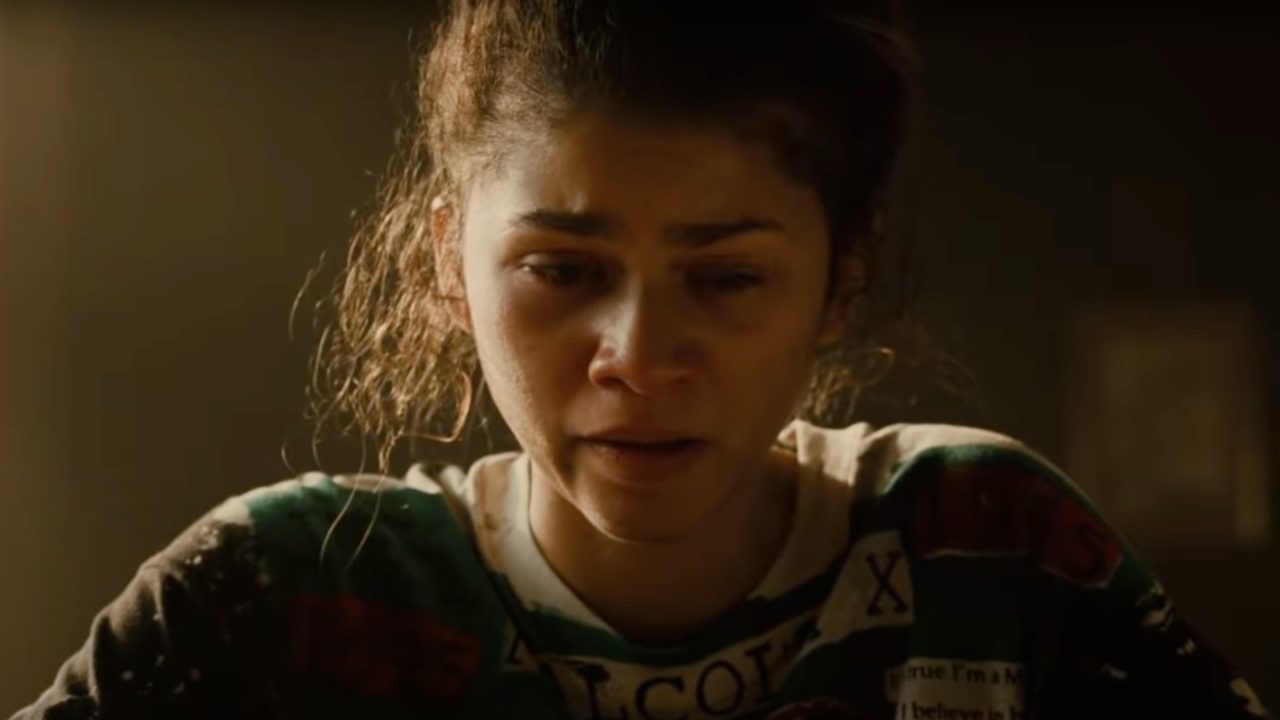 EUPHORIA's Zendaya Warns Against the Show's Graphic Content
By Movieguide® Staff
HBO's EUPHORIA has been labeled as a "parent's worst nightmare" due to the excessive drug use, sexual content, language and violence in the drama about high schoolers.
As Season 2 debuted this week, show star Zendaya warned against the show's graphic content and told her fans that it's only for mature audience – not her teenage fanbase.
"I know I've said this before, but I do want to reiterate to everyone that Euphoria is for mature audiences," Zandaya wrote on Instagram. "This season, maybe even more so than the last, is deeply emotional and deals with subject matter that can be triggering and difficult to watch. Please only watch if you feel comfortable. Take care of yourself and know that either way you are still loved and I can still feel your support."
View this post on Instagram
Even in the trailer for Season 2, Zendaya says, "People just want to find hope, and unfortunately, I'm not it."
According to a review synopsis, Season 2 episodes include the following:
An explosive series of flashbacks announces the start of the second season, depicting how Fezco's grandmother, a ruthless drug dealer herself, took over raising him after shooting his father in the hips at the back of a seedy strip club. (Yes, the guy's, um, excited private parts were shown; another way Euphoria shakes up expectations is by showing male nudity in ways even other explicit series do not.) … 

The characters bring a tangle of storylines to the second season. Rue is trying desperately to convince most of her family and friends that she is sober, though she most certainly isn't. Chief among those she's lying to is young, transgender girl Jules Vaughn (played by Hunter Schafer); the two had planned to run away together at the end of last season until Rue balked. In the second season, they are trying to build a romantic relationship, but Rue's barely-hidden addictions are an unspoken impediment.

Meanwhile, Jacob Elordi's toxic football star Nate is caught between on-again, off-again girlfriend Maddy Perez (Alexa Demie) and troubled blonde knockout Cassie Howard (Syndney Sweeney). Turns out, Nate's terrible behavior is fueled by anger against his philandering dad Cal, played by Grey's Anatomy alum Eric Dane. And Cal's story as a tortured man struggling with his sexuality is given a breathtaking backstory in this season's third episode that will make you rethink a character depicted as a towering jerk.

These stories and several more are told with a gutsy, explicit flair, forcing the viewer to face the brutal reality of each character's pain, along with their poignant emotions. In particular, Rue's struggle to deal with her desire to get high – culminating in a tour de force story focused on her character in episode five – gets at the debilitating reality of addiction in a way few other shows match.
While the show revolves around teenagers in high school, absolutely none of its content is appropriate for teens or even adults. Furthermore, in addition to the gratuitous depictions of hedonism, EUPHORIA contains no redemption and leaves characters stuck in their miserable humanist worldview.
The BuzzFeed reviewer even admitted how the show affects them emotionally: "Don't get me wrong, I love the show, but watching Euphoria does sometimes feel like choosing to enter a dark mindset that I don't always want to be in."
If the EUPHORIA cast and reviewers are all saying how dark the show is, then why on earth would anyone watch it?
In a day where so many people crave uplifting, inspirational content, EUPHORIA is the exact opposite.
Parents must practice their own media discernment and teach their children to do the same so that we focus on what is Good, True, Pure, and Lovely.
As the Apostle Paul says, "We must fix our eyes on things above," and that requires abstaining from such gratuitous content in shows like EUPHORIA.