Published: January 10, 2022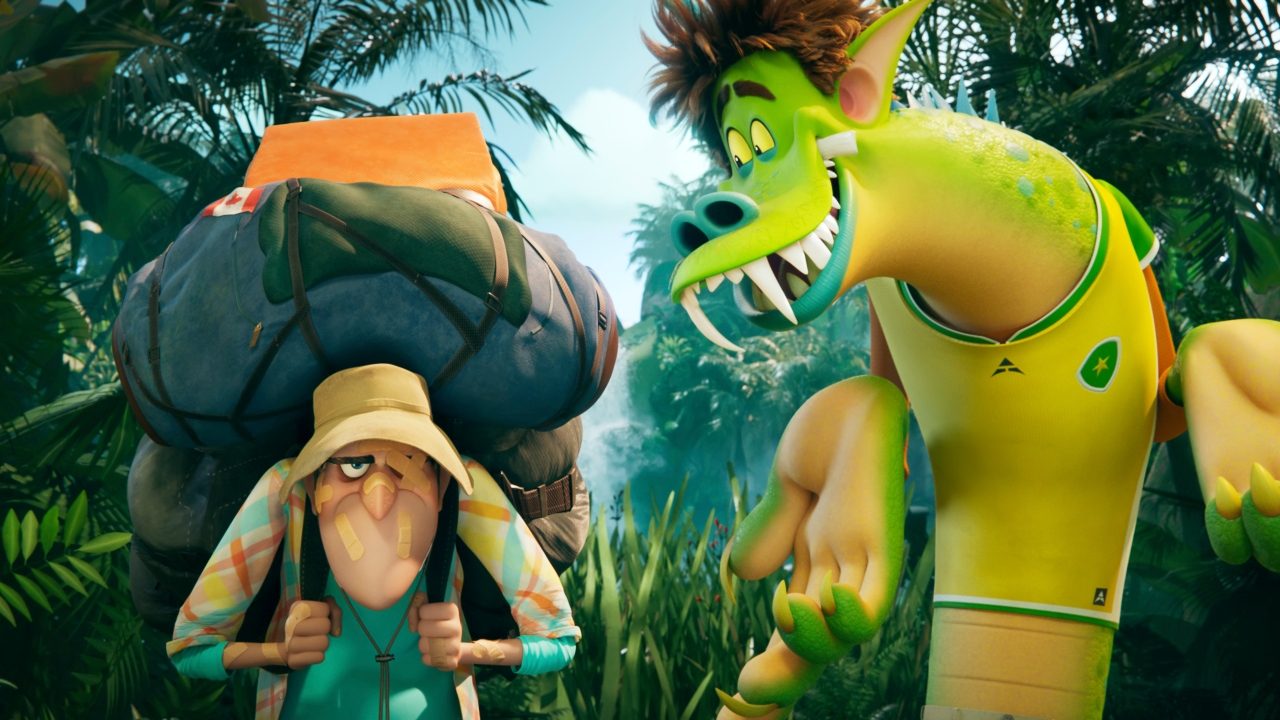 How HOTEL TRANSYLVANIA: TRANFORMANIA Embraces Loving Family Despite Their Flaws
By Movieguide® Staff
The eccentric and slapstick Dracula family is back for their fourth feature movie, HOTEL TRANSYLVANIA: TRANSFORMANIA in which the humans and monsters transform into the opposite of what they were.
The cast opened up about the body-changing experience in a press conference ahead of the movie's Amazon Prime debut on January 14.
"I love the new design," says Andy Samberg, who voices Johnny. Johnny is a human who married Mavis, Dracula's daughter, in the previous movies. "Johnny becomes monsterificationized, I believe that's the correct word. He goes you know basically like full Burning Man backpacker meets Godzilla, which I think is something I dreamed about looking like as a child, so it was kind of a dream come true for me."
David Spade voices invisible monster-turned-human Griffin and was surprised by the initial drawing of his character's transformation.
"They put out some pictures of Griffin, and I guess it wasn't what people thought, because they wanted Griffin to be better looking like Bradley Cooper or something, and I'm like, 'Griffin's like this goofy dingdong that hangs out with the monsters and [is a] little out of shape with hair.' They were looking for more of a Prince Harry or something. But I think it's funnier that Griffin looks funnier because it's for kids and families, and I think cartoons should be funny looking. And so I'm 100% into my Griffin," Spade said.
For Selena Gomez's character Mavis, though, the transformation was more internal as her character wrestled with how to fit in.
"I think it's a challenge, right? Every day you wake up, and sometimes you can't sit there and make a choice. Sometimes, you do feel those [negative] feelings. And I think it's important to take moments and breaks from social media personally," Gomez said. "I think it's just nice to be present and be with yourself for a bit. But it doesn't mean that you need to have a lot of friends and a lot of people around you to be cool, because like, I have four friends and I think I think we're the coolest."
Gomez has been with the franchise since the original movie debuted in 2002.
"It's been so it's been such a pleasure playing this character and also growing up," Gomez said. "Because it was so long ago that was in a different phase of my life. And so it's actually wonderful to be able to grow with this character. She's definitely tough even though she's not always demanded to be. She's always worrying, I think and that matches my personality really well. I just want things to run smoothly. I actually understand what it's like to have differences between family members and things like that. So it's nice that we're touching on such a real thing, but in such a crazy way. It's fun."
According to the Movieguide® review,
In HOTEL TRANSYLVANIA:  TRANSFORMANIA, an animated movie on Amazon Prime, Count Drac is finally retiring and giving his beloved hotel to his daughter, Mavis. Her human husband, Johnny, is excited to hear this. However, when Drac changes the rules, saying he must be a monster to take over, Johnny finds a potion to make him one. The potion also changes Drac into a regular human. The two must travel together to find more of the potion to reverse everything. Will they be able to get along and work together as family to get back to where they started?

HOTEL TRANSYLVANIA:  TRANSFORMANIA is a funny movie with some heartfelt moments. Viewers may relate to the jokes about getting along with family no matter how silly and goofy they are. The movie has a strong moral worldview with an emphasis on loving family despite their flaws. The movie also has some redemptive elements stressing forgiveness and sacrifice. However, some characters are Halloween-related monsters that may scare younger children. HOTEL TRANSYLVANIA:  TRANSFORMANIA also has references to magic, including the magic potion and a magic broom.