Published: January 25, 2022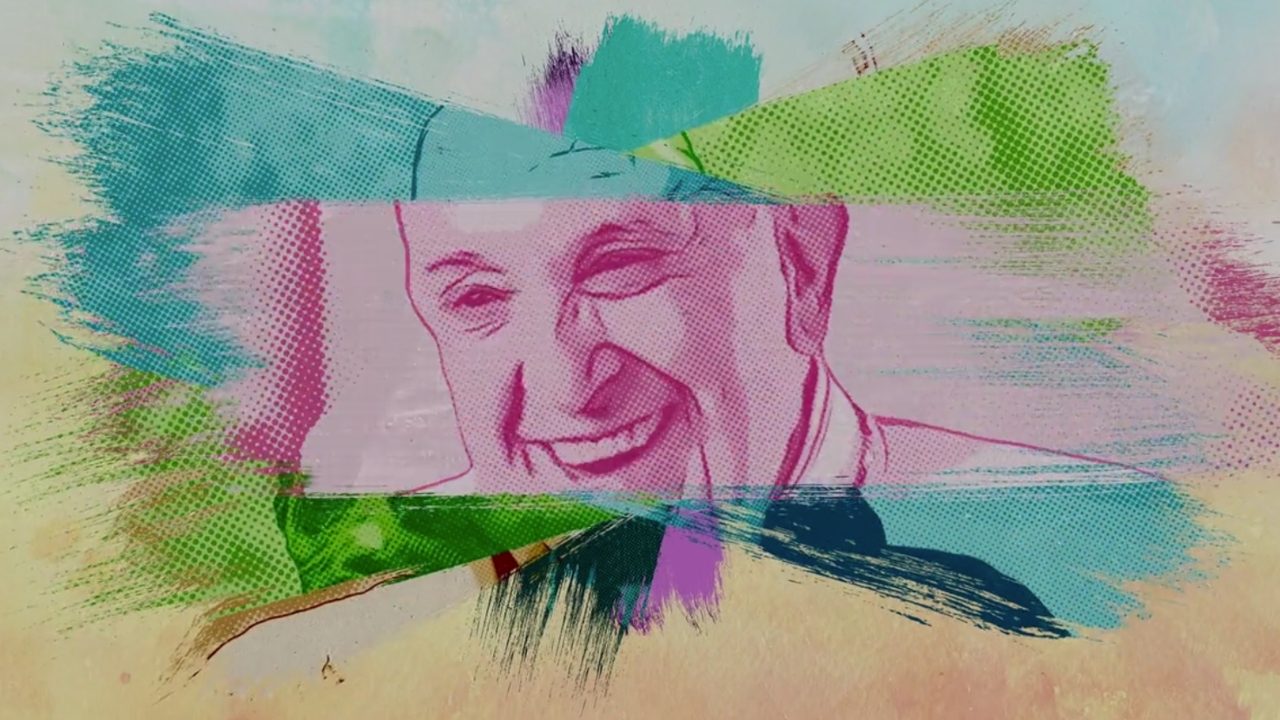 STORIES OF A GENERATION Is Uplifting, But With a Few Cautions
By Movieguide® Contributor
STORIES OF A GENERATION WITH POPE FRANCIS is a 2021 Netflix documentary series. The show follows several septuagenarians, people in their 70s, as they recount their daunting life experiences, specifically to the younger generation. It is based on Pope Francis' book "Sharing the Wisdom of Time." Notable interviewees include Pope Francis, American filmmaker Martin Scorsese, and many elderly activists from across the globe.
STORIES OF A GENERATION is a triumph in documentary filmmaking. The series is beautifully shot and well crafted. While it is only four episodes long, the show wastes no time exploring its tapestry of international experiences. The show embraces several positive messages such as fighting against social injustice, caring for sick loved ones, and pushing one's abilities despite old age.
In terms of plot structure, the show follows an ensemble of senior citizens. Each person's story is tied together by a nugget of Pope Francis' wisdom. In one episode, the Pope states that everyone, both young and old, must pursue their dreams or else spiritually "die" from apathy. The episode then intercuts among the elders who embody that lesson: An African-American woman educates her granddaughter on fighting for racial equality; a New Zealand climate scientist urges college-aged citizens to continue his climate change research; and a jungle-bound father does everything to provide for his legally blind sons. With the elders passing their dreams with their offspring, both generations work towards a better future.
The show interviews a mixture of notable elderly figures, including shoe makers, painters, scientists, photographers, and political activists. The most bizarre addition is Martin Scorsese. Scorsese's story centers on pushing aside his movie ambitions for his third-born daughter. The segment works for the opening episode, but it does not fit with the theme of lesser-known people living the Pope's lessons. In the end, the Scorsese segment is more of a marketing ploy than a necessary addition to the series.
Unlike most documentaries, which are shot by one or two production crews, STORIES OF A DOCUMENTARY was filmed with a dozen production units. The interviews were conducted in the United States, Spain, Lebanon, South Africa, New Zealand, and many other countries. This is rather impressive, considering how the production quality remains consistent. The cinematography is also top notch. There are several "flying drone" shots that will make anyone's jaw drop.
STORIES OF A GENERATION leans on a predominantly Catholic/Christian worldview with some more progressive elements. Pope Francis, along with the elder cast, advocate for older generations to inspire their offspring. The series focuses on being a charitable neighbor for humanity, applying dignity to one's work, and committing to one's life purpose.
With an international cast, the show briefly touches on Jewish and pagan traditions. A Jewish chef practices his prayers on screen. A South African painter briefly chants a song to her tribal god. In terms of content warning, the series does not sugar coat its traumatic subject matter. The topics brought up include sexual assault, life imprisonment, and the public murder of several political activists. In one episode, a Jewish chef visits a Holocaust museum  in Jerusalem and reflects on his duty to his people. In another episode, an African American photographer admits he barely escaped death from a dictatorship.
The interviewees admit to losing their loved ones, but express hope in healing their trauma. In the final episode, a midwife delivers a mother's baby boy (with consent from the film crew). These sequences are tastefully edited and do not aim for cheap shock value. Every interviewee is proactive with helping their communities. The older generation inspires everyone to strive for a better tomorrow.
In conclusion, STORIES OF A GENERATION WITH POPE FRANCIS is an uplifting piece about elderly people inspiring hope to a new generation. It might feature some heavy subject matter, but it always brings hope to its audience. However, due to some of Pope Francis' more liberal beliefs, Movieguide® recommends discretion for adults and teenagers.