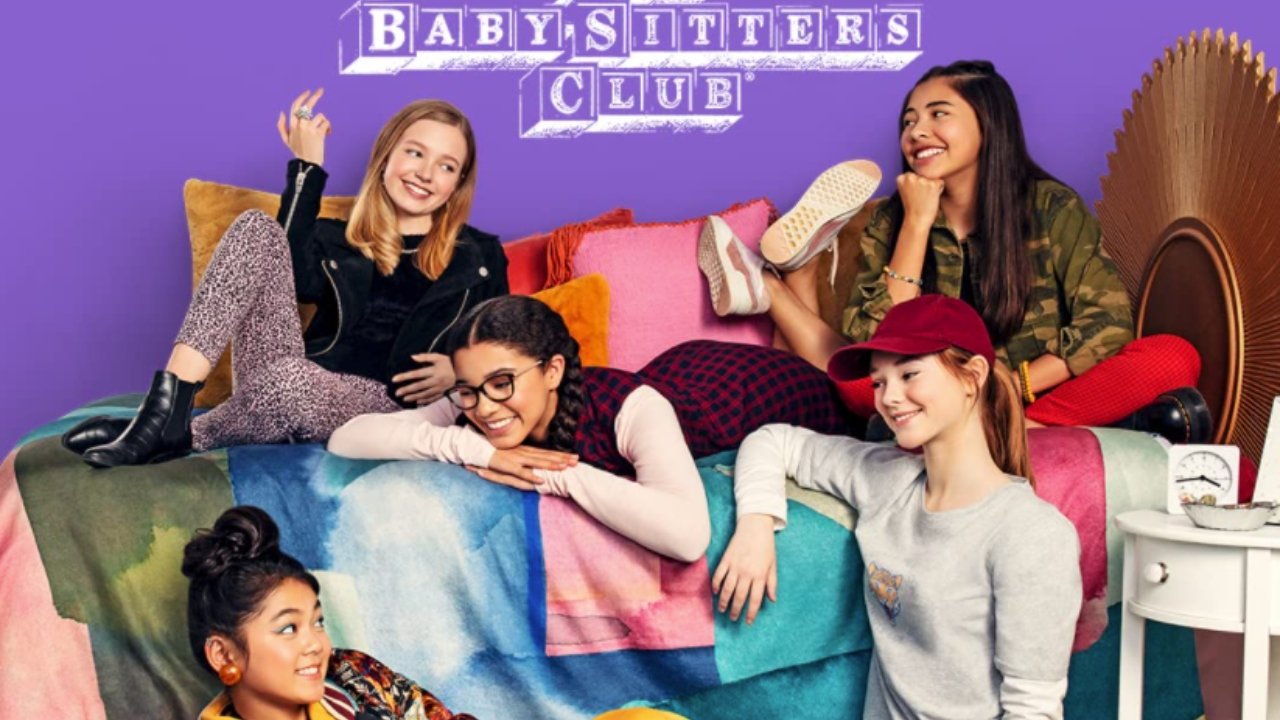 THE BABY-SITTERS CLUB Offers Few Improvements in Season 2
By Movieguide Contributor
THE BABY-SITTERS CLUB returned to Stoneybrook, Connecticut, in season 2 with Kristy, Mary Anne, Caludia, Dawn, and Stacey learning the ins and outs of coming of age while running a business.
All episodes of season 2 of THE BABY-SITTERS CLUB are available on Netflix now, this time with new clients and many lessons to be learned. Though all eight episodes are rated TV-G, Movieguide found several questionable elements mixed in with redemptive content.
Although there were few Christian elements in the first season, the second season seemed to come through with valuable life lessons that can be seen in a positive light. Some of the lessons the girls learn are how to adapt to their new families, listen and respect others, take care of themselves, accept nice things from others, and healthy ways to process grief. All of these lessons promote positive, healthy behaviors. There are additional Christian elements in the second season including team work, self-sacrifice, honesty, compassionate giving.
However, for all the good promoted in the season, there are some questionable elements, first in the depiction of family. Many of the plots focus on a "modern" family that is the result of fractured family relationships. Kristy's mom gets remarried, resulting in a blended family which comes with difficulties. Furthermore, Kristy and her siblings learn that their father has a new family and would like to see them, and the children struggle to decide if they wish to see their father again.
Dawn and Mary Anne's parents are dating, and the girls hope to be step-sisters soon.
Stacey's parents argue frequently, and she believes they may be on the brink of a divorce as her dad is on "business" in the city a lot more than usual.
Claudia also goes through the loss of her grandmother which she has a difficult time accepting and struggles to grieve. Kristy's family also grieves the loss of their beloved dog who died from cancer.
Read Movieguide®'s THE BABY-SITTERS CLUB Season 1 Overview
Season 2 of THE BABY-SITTERS CLUB also includes several homosexual relationships, including introducing audiences to Claudia's sister and her lesbian lover, as well as a middle-school aged gay couple. Although no explicit scenes with kissing or sex were shown, the couples were depicted together and told others they were together.
Additionally, New Age beliefs continue to be followed throughout the series by Dawn, her mother, and now Mary Anne. Tarot cards are read, star chart alignments are checked for compatibility, and incense that is supposed to help sleeping is burned.
Other cautions include some social drinking, conversations that refer to sex, and children arguing with their parents.
Although THE BABY-SITTERS CLUB is rated TV-G, Movieguide® would advise caution to children for the modern beliefs of New Age beliefs, homosexuality, and some family elements that are not acceptable for young viewers
Now more than ever we're bombarded by darkness in media, movies, and TV. Movieguide® has fought back for almost 40 years, working within Hollywood to propel uplifting and positive content. We're proud to say we've collaborated with some of the top industry players to influence and redeem entertainment for Jesus. Still, the most influential person in Hollywood is you. The viewer.
What you listen to, watch, and read has power. Movieguide® wants to give you the resources to empower the good and the beautiful. But we can't do it alone. We need your support.
You can make a difference with as little as $7. It takes only a moment. If you can, consider supporting our ministry with a monthly gift. Thank you.