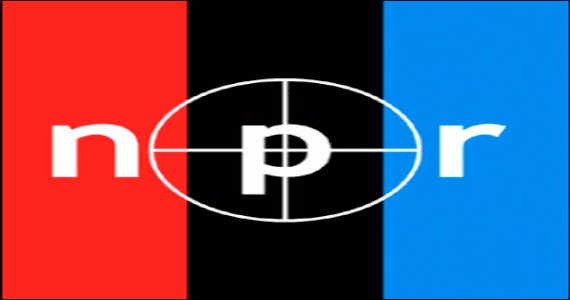 By Diana Anderson
It seems National Public Radio has much more to answer for besides the indisputable double standard to which they hold their hosts and analysts. While CEO Vivian Schiller claims federal grants through the Corporation for Public Broadcasting represent just one to three percent of NPR's total budget, the organization's own website provides numbers totaling much higher.
Mark Browning, at The American Thinker, calculated NPR's tax subsidy numbers based on figures featured publicly at npr.org. He estimates that 900 of NPR's member stations receive approximately 41 percent of their funding directly or indirectly from taxpayers, mainly through grants from government-funded universities, direct grants by federal, state, and local governments, as well as tax deductions.
Browning concludes that at least 20 percent of NPR's total budget comes from taxpayers. Additionally, 10 percent of NPR's budget comes from "Grants and Contributions." Browning estimates three percent of the total comes from taxes. In effect, therefore, taxpayer support for the entire NPR budget now stands close to 23 percent.
Sixty-four percent of NPR member station funding comes from tax-deductible contributions from foundations, businesses and individuals. According to Browning's estimates, this money would be taxed at the 25 percent bracket, which means one quarter of the 64 percent originates from the taxpayer's pocket through a tax code subsidy.
In the aftermath of NPR's firing of liberal Juan Williams fallout with NPR after his admission to "[getting] nervous" when he boards a plane and sees passengers dressed in Muslim garb, several Republican members of Congress have called for defunding NPR.
House Minority Whip Eric Cantor, R-Va., said the GOP will add NPR to its YouCut program, which facilitates the defunding of federal programs according to citizens' approval.
Also, according to Texas Republican Joe Barton, the ranking minority member of the House Energy and Commerce Committee, the committee will investigate the Williams firing should the Republicans take control of the House of Representatives in next week's election.
Also rallying against NPR are former Arkansas Gov. Mike Huckabee and former Alaska Gov. Sarah Palin.
As for the man who unwittingly kicked off the controversy, Juan Williams, there's no need for taxpayers to send any of their hard-earned dollars his way. After being fired from NPR, he signed a three-year contract with Fox News reportedly worth nearly $2 million.
– Sources: WorldNetDaily, Los Angeles Times, 10/27/10.