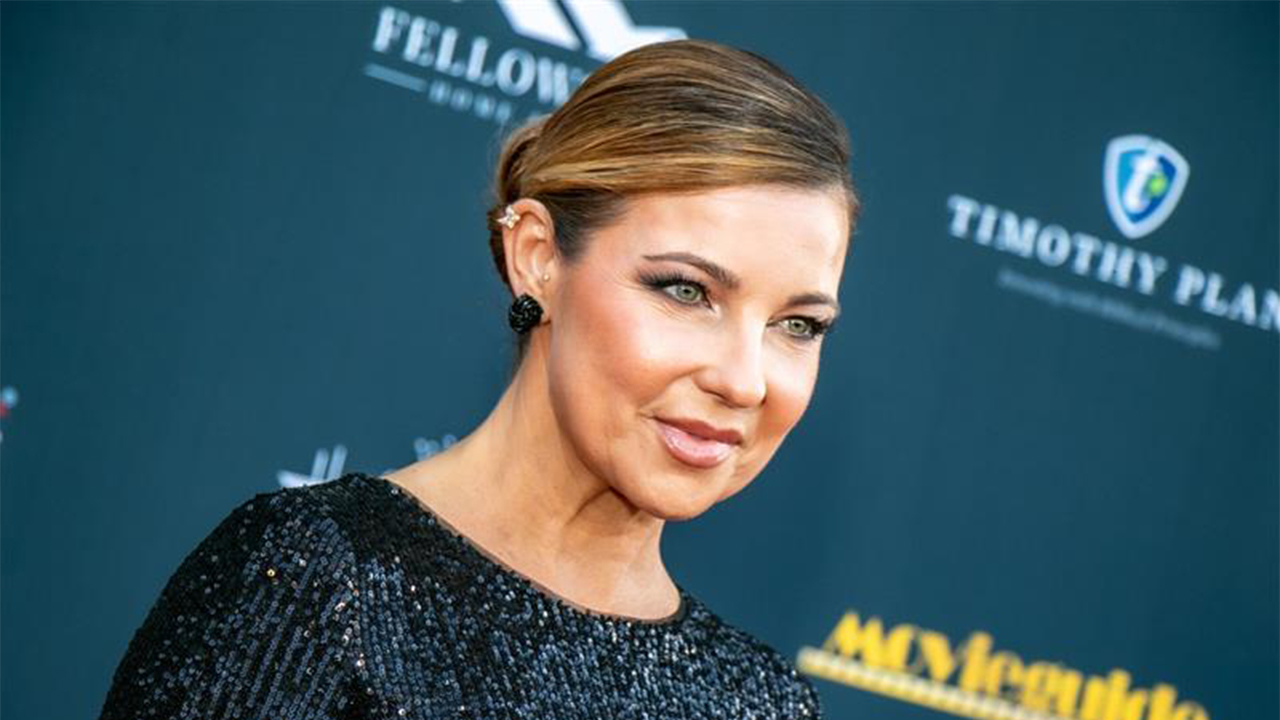 Why God Moved this Movieguide® Award-Winning Actress Out of Hollywood
By Movieguide® Staff
When OVERCOMER actress Shari Rigby moved to Los Angeles, her goal was to become a Hollywood star, but God called Rigby to so much more.
"When we moved to California in 2009, we both knew that the Lord was calling us there for a reason & a new season," Rigby posted on Instagram. "For me, I thought I was going to be a BIG movie star, & of course, the Lord has fulfilled many of my dreams. However, He quickly told me that I was there for His women, and that was TRUE."
She added: "He wanted me concerned more about His heart for women, wanting my heart to break for what was/is breaking His."
While in LA, Rigby felt another call from God to start a non-profit organization that empowers women in entertainment.
"The Women In My World ministry @thewomeninmyworld was birthed! I was given powerful sisterhood for life, making my world a much better place to live in as a woman in my identity, & endure my journey in the entertainment world," Rigby said. "I truly have women who lift my arms daily, helping me to continue to run this crazy race."
Rigby continued: "I'm thrilled to announce that The Women In My World is now a non-profit, ready to empower, educate, and employ women in media/entertainment. FOR SUCH A TIME AS THIS!"
Rigby announced the exciting news over Instagram and shared that after years of living "bi-caostal," Rigby and her family settled down in Georgia.
"It's been exciting but, at the same time, exhausting. We have been truly blessed & are grateful to be jet setters, flying across the county & experiencing new relationships, food, entertainment, & a new lifestyle," Rigby wrote.
Rigby continued: "Five years ago, Matt and I moved part of our business to GA. We could see that the Lord was calling us to GA by paralleling our careers & our ministries. At the beginning of 2020, Matt & I dug in, praying for what the Lord was calling us to next. Immediately, He started to reveal & answer our prayers. We put our house on California's market, lifting it to the Lord, & He sold it in 8 days. We had our answer!"
In 2020, Rigby made the final trip to Georgia and said that she is excited for how God uses her in the chapter of life.
"On November 11, 2020, we officially arrived in GA. We made it through the tough but beautiful holidays with our families & landed back in the state on December 30, 2020. We brought in the New Year in GA!" Rigby said. "New Year, New Season! We are seeing the hand of God working and leading us into this next season of our lives!"
"Here's to the Lord's PLAN & 2021!!" Rigby concluded.
Rigby has starred in multiple Movieguide® Award-winning movies, including the 2020 Epiphany Prize® Winner OVERCOMER, and THE LEAST OF THESE: THE GRAHAM STAINES STORY, which won the Faith & Freedom® Award that same year.
Last year, her movie OVERCOMER won the Epiphany Prize®, and THE LEAST OF THESE: THE GRAHAM STAINES STORY won the Faith & Freedom Award®.