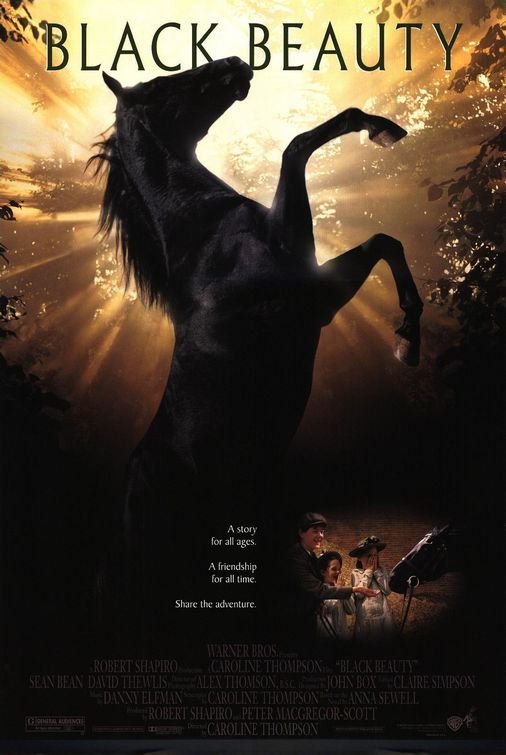 | | None | Light | Moderate | Heavy |
| --- | --- | --- | --- | --- |
| Language | | | | |
| Violence | | | | |
| Sex | | | | |
| Nudity | | | | |
What You Need To Know:
BLACK BEAUTY is a beautiful, touching and timeless rendition of the classic story by Anna Sewell told through the eyes of the horse and through voice-over narration and flashback. Wonderfully photographed, scripted and acted, this film is destined to become a family classic on its own.
Content:
(C, B, V, A, M) Christian worldview with strong moral emphasis; animal abuse depicted (not graphic); alcohol use; and, graphic scene of colt being born.
More Detail:
"The story of a horse's life is the story of the people in it." Thus begins Warner Bros. BLACK BEAUTY, the remake of Anna Sewell's family classic. This latest rendition is well produced, well scripted and destined to become a family classic in its own right. Telling the story of the magnificent stallion and the many and varied types of masters he has, the film is a beautiful portrayal of Black Beauty's birth (which is portrayed very graphically), his first relationship with a trustworthy master, his attachment to his equine carriage partner, Ginger, and the slow breakdown and slower rebuilding of trust for any master. Though necessarily episodic in nature, this is a film accessible to the entire family.
A "must see" movie for the entire family, BLACK BEAUTY is a sensitive and moving tale of timeless hope and faith. Told through the use of voice-over in a first person narrative and using flashback with backdrops of the lush English countryside, the film features very few special effects and a contemplative nature which allows the children to enjoy the wonder of Black Beauty's world without the frenetic pacing of most movies which play havoc with cognitive development. Children of all ages will come away from BLACK BEAUTY with a renewed respect for the animals that have been entrusted to our human care.