Published: May 17, 2022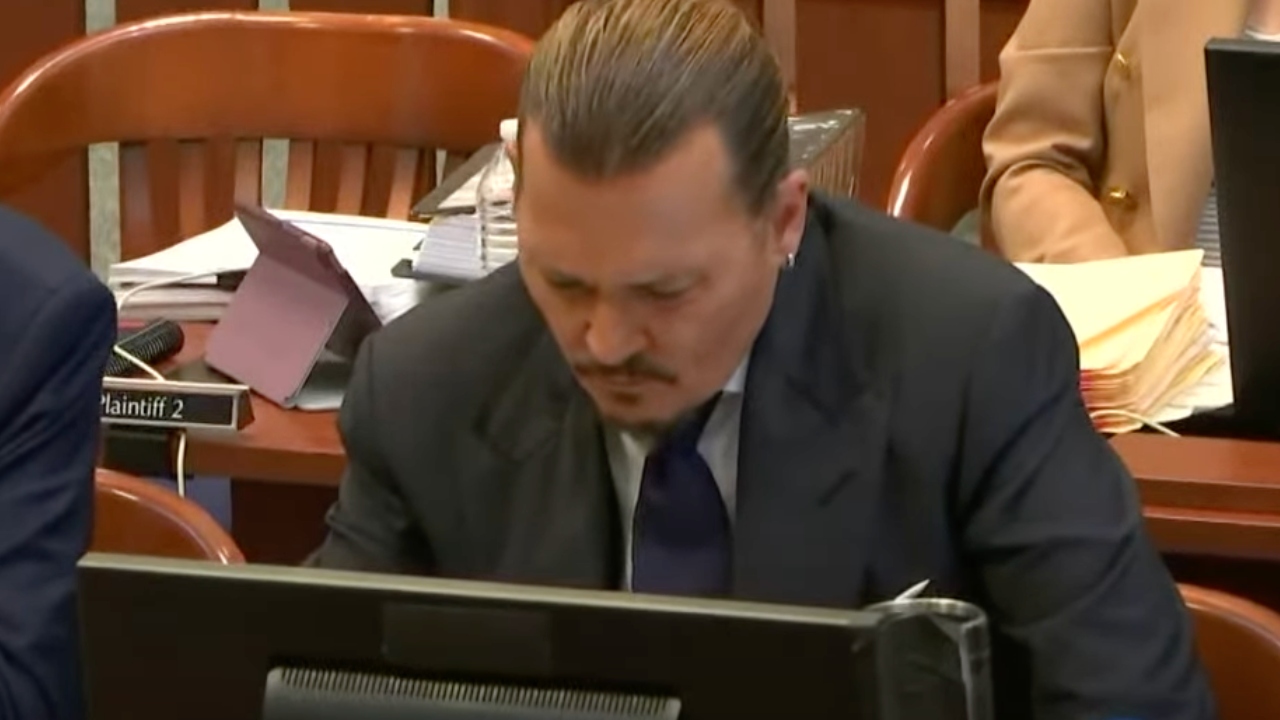 5 Ways to Pray For Johnny Depp and Amber Heard
By Movieguide® Staff
Over the past month, the trial between Johnny Depp (PIRATES OF THE CARIBBEAN) and his ex-wife Amber Heard (AQUAMAN) has dominated American news.
Depp sued Heard for defamation due to a 2018 op-ed published in the Washington Post that accused him of alleged sexual assault. Heard countersued Depp, and the two are currently locked in a legal battle.
For anyone watching the trial, it would be easy to pick a side, exalting one and condemning the other—that is certainly what the world has done. However, Christians are held to a higher standard.
Whatever the outcome, it is clear that both Depp and Heard have lived lives contrary to the Bible.  They relied on the world for their comfort and happiness and, as God's word promises, it has returned to them empty and void.
God knows the ultimate results of the trial and, more importantly, the state of Depp and Heard's souls. As Christians we are called to show the love of Christ through the way we respond to the world—in humility, prayer, and trusting in God's word.
2 Corinthians 4:4-6 reads: "In their case the god of this world has blinded the minds of the unbelievers, to keep them from seeing the light of the gospel of the glory of Christ, who is the image of God. For what we proclaim is not ourselves, but Jesus Christ as Lord, with ourselves as your servants for Jesus' sake. For God, who said, 'Let light shine out of darkness,' has shone in our hearts to give the light of the knowledge of the glory of God in the face of Jesus Christ."
Here are five ways to pray amid the Johnny Depp and Amber Heard trial:
1. Pray For Truth To Come To Light
It is clear from scripture that God cares about truth. Moreover, in John 14:6 Jesus calls himself "the way, the truth, and the life." Pray that the truth would be revealed, both in the trial itself but also that God's truth would be revealed to Depp, Heard, and those involved.
2. Pray For Justice To Be Served
Isaiah 61:8-9 reads: "For I, the LORD, love justice; I hate robbery and wrongdoing. In my faithfulness I will reward my people and make an everlasting covenant with them."
Not only is God faithful to fulfill his promises to believers, he is faithful to impart his justice for his honor and glory.
3. Pray For Hearts To Be Healed
As image-bearers of God, there is without a doubt pain and hurt between Depp and Heard, their loved ones, and those who can relate to their circumstances. Pray that they turn from the world and turn towards Christ, the one who truly satisfies (John 6:35, Psalm 107:9, Psalm 22:26).
"In your presence there is fullness of joy; at your right hand are pleasures forevermore." – Psalm 16:11
"For I will restore health to you, and your wounds I will heal, declares the Lord." – Jeremiah 30:17
4. Pray That They Would Come To Know Jesus Christ and Learn About Their Value In Him
Pray for their salvation.
1 Timothy 1:15-16 reads: "The saying is trustworthy and deserving of full acceptance, that Christ Jesus came into the world to save sinners, of whom I am the foremost. But I received mercy for this reason, that in me, as the foremost, Jesus Christ might display his perfect patience as an example to those who were to believe in him for eternal life."
Depp and Heard are made in the image of God, pray that they would find their worth and hope in Him.
5. Pray That God's Name Would Be Made Great
In American culture, it is commonplace to exalt the names of actors and actresses. Pray that Christians can unite to exalt Christ's name. As the world discusses the trial, pray for courage to steer conversations towards Christ.
"Therefore God has highly exalted him and bestowed on him the name that is above every name, so that at the name of Jesus every knee should bow, in heaven and on earth and under the earth, and every tongue confess that Jesus Christ is Lord, to the glory of God the Father." – Philippians 2:9-11