Published: January 21, 2022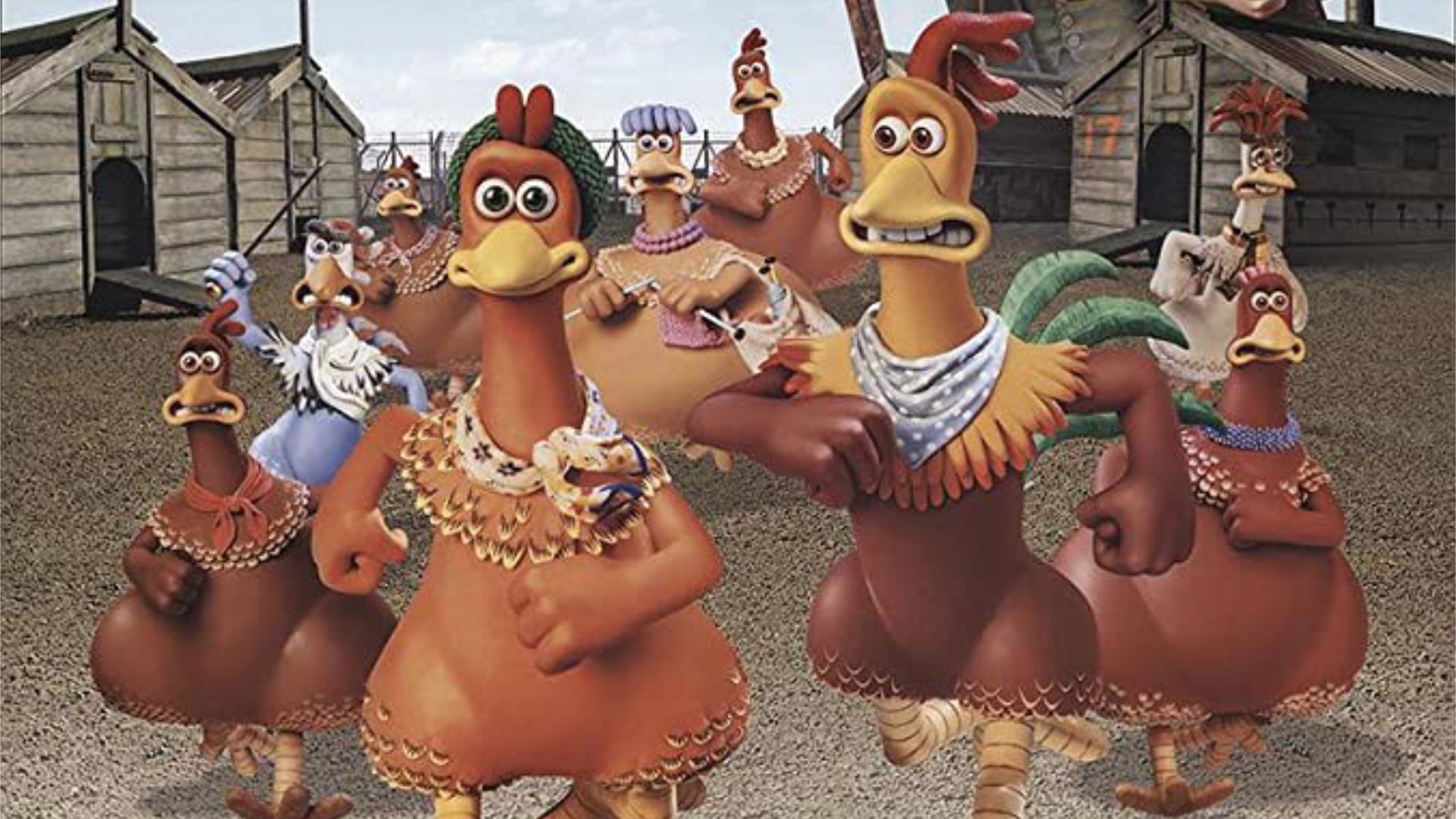 AMERICAN UNDERDOG's Zachary Levi to Replace Mel Gibson in Netflix's CHICKEN RUN Sequel
By Movieguide® Contributor
Netflix announced that Zachary Levi, currently starring in the Erwin Brothers biopic AMERICAN UNDERDOG: THE KURT WARNER STORY, and Thandie Newton are taking over the starring voices in the upcoming CHICKEN RUN: DAWN OF THE NUGGET. The long-anticipated sequel to CHICKEN RUN, the highest-grossing stop-motion animated movie of all time, continues the story of the two main characters, Rocky and Ginger, who were originally voiced by Mel Gibson and Julia Sawalha in 2000.
Movieguide® selected CHICKEN RUN as one of the 2001 Movieguide® Awards for Best Movie for Families.
According to the Movieguide® review:
CHICKEN RUN, an egg-cellent cartoon comedy, tells the story of a group of hens dedicated to escaping a chicken farm before they get the ax. All of their attempts fall short until a "flying rooster" named Rocky (voiced by Mel Gibson), lands on their front coop and promises to help them. Rocky is an obnoxious and arrogant American bird. He immediately attracts the attention of the entire clutch, and the hens obey his every word as he takes them through exercises in preparation to fly over the fences that restrain them. However, Rocky moves through his own moral abyss, knowing full well that he cannot actually fly. Things come to a head when the farmers, Mr. and Mrs. Tweedy, build an enormous chicken pie-making machine. In the words of Mrs. Tweedy, "Chickens go in, pies come out."

CHICKEN RUN is a brilliantly crafted, funny movie filled with many moral elements and witty spoofs. In the tradition of the TOY STORY movies, this movie is equally enjoyable (if not more so) for old as it is for young. Its clever dialogue and exquisite, laborious and beautiful Claymation will amaze the entire family.
The plot description for CHICKEN RUN: DAWN OF THE NUGGET from Netflix reads:
Having pulled off a death-defying escape from Tweedy's farm, Ginger has finally found her dream – a peaceful island sanctuary for the whole flock, far from the dangers of the human world. When she and Rocky hatch a little girl called Molly, Ginger's happy ending seems complete. But back on the mainland the whole of chicken-kind faces a new and terrible threat. For Ginger and her team, even if it means putting their own hard-won freedom at risk – this time, they're breaking in! 
The sequel finally comes to life because of a successful partnership between the British Studio Aardman Animations and Netflix on the animated musical short ROBIN ROBIN, which was well-received by both critics and audiences.
Fans of the feathered farmyard family will have to wait until 2023 when CHICKEN RUN: DAWN OF THE NUGGET premieres exclusively on Netflix. 
Aardman Animation fans will get to see the next installment of WALLACE AND GROMIT in 2004.
This will be the first full-length Wallace and Gromit feature since 2005's WALLACE AND GROMIT: CURSE OF THE WERE-RABBIT. Creator Nick Park returns to co-direct the yet-to-be-titled movie along with Merlin Crossingham.
According to the Movieguide® Review:
WALLACE & GROMIT: THE CURSE OF THE WERE-RABBIT is based on a series of Oscar®-winning short cartoons. Wallace and his dog, Gromit, have a humane pest business called Anti-Pesto. Every year, Lady Tottingham has a largest vegetable contest for the local town. Lady Tottingham hires Wallace to humanely get rid of a rabbit infestation, but Wallace's house is filling up with rabbits. To take care of the problem, Wallace uses a mind-changing machine to change the rabbits' love for vegetables, but things go horribly wrong. Wallace's own life is in danger, and only Gromit can save him.

CURSE OF THE WERE-RABBIT is a hilarious, superbly animated send-up of classic horror movies from Hollywood's Golden Age. It has a strong moral worldview with overt references to self-sacrifice, but there is some very light sexual innuendo and politically correct humor against hunting and in favor of the humane treatment of animals. Also, the local Anglican vicar is a little weak and slightly superstitious. Nearly the entire movie is tongue-in-cheek, however, so these elements are not oppressive. WALLACE & GROMIT is more like a lighter, English version of the SHREK movies than FINDING NEMO.
The new Netflix project will show what happens when Gromit's concern that Wallace has become over-dependent on his inventions proves justified, when Wallace invents a "smart gnome" that seems to develop a mind of its own…As events spiral out of control, it falls to Gromit to put aside his qualms and battle sinister forces – or Wallace may never be able to invent again!