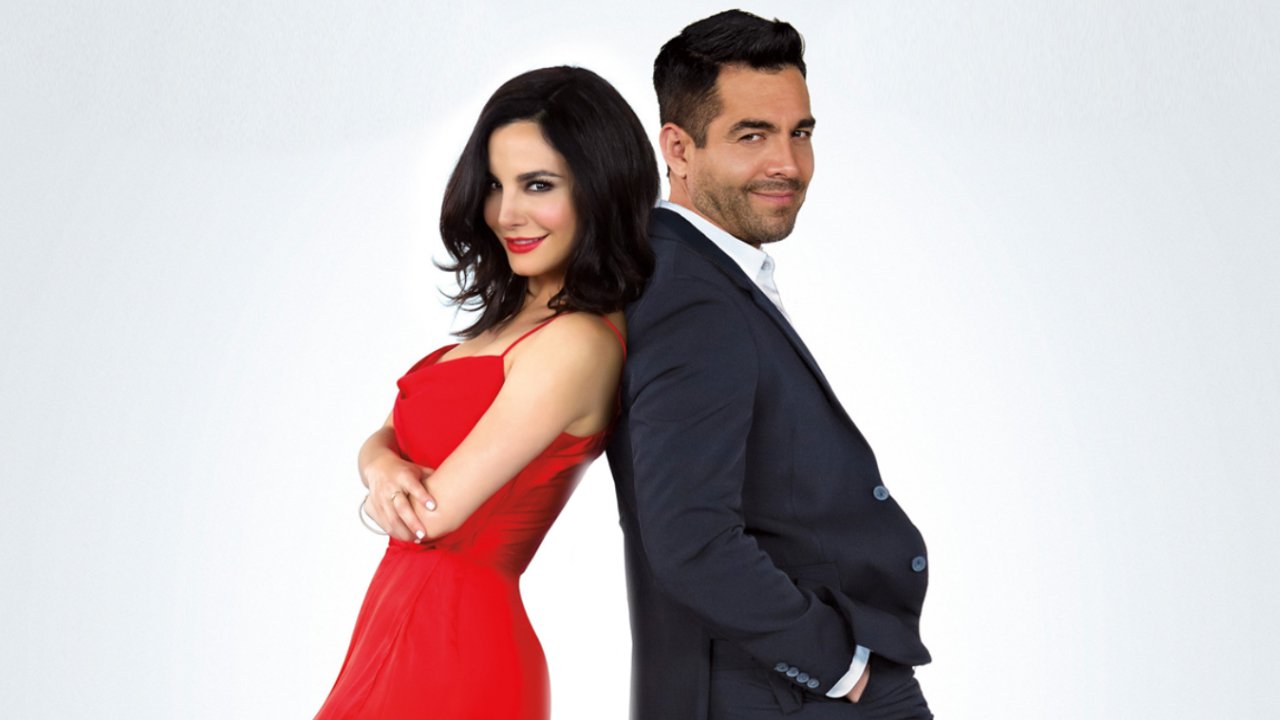 Beware of This Excessive, Unacceptable RomCom
NOTE: TOD@S CAEN is now in theaters. This is a portion of our review of TOD@S CAEN. For the full review, including a breakdown of content, violence, sex, language and nudity, click here.
TOD@S CAEN is a romantic comedy from Mexico. It follows Mia and Adan as they seamlessly navigate the dating world after years of learning how to manipulate the opposite sex to get what they want. Mia has put her years of learning together to create an entire TV show that will help to guide women. However, on the day of her big presentation to the network where she works, she oversleeps and misses her opportunity to impress a network executive. Later that day, she's helping a friend out in a cafe nearby with some dating advice when another network producer overhears her talking. She believes Mia has some real potential for a show, but she wants her to prove herself. She tells her that, if her tips really work, she has to get this one particular person to change his status from "single" to "in a relationship." Mia agrees and sets out that night to find Adan.
Mia and Adan are both out at a club trying to help their friends score a date. While their friends are mingling, Mia begins to strategize. However, it's clear to her very quickly that he also knows how to play these dating games and easily calls her bluff. At the same time, their friends are actually hitting it off just being themselves, but Mia and Adan drag them away, advising them otherwise.
Not long afterwards, their friends are dying to call their new paramurs, but Mia and Adan won't let them. They're trying to play the games that they know how to do best and soon find themselves on a date with each other at a women's wrestling match. After heckling the wrestlers, Adan becomes the subject of a brutal beating inside the ring, ending up with many bumps and bruises after his first date with Mia. Even still, the games between them never stop.
However, the time they spend together continues to increase, as well as their affections for one another, and Adan soon finds himself meeting Mia's family. They have officially stopped playing dating games and are genuinely enjoying each other's company. However, as the TV producer sees Adan change his social media status to "in a relationship," she gives the greenlight to Mia's show. There's only one reason why Mia is having the success that she's now having, and she has to tell Adan the truth before someone else breaks the news to him.
This movie could almost be called a Mexican version of HOW TO LOSE A GUY IN TEN DAYS. The plot for this romantic comedy has been done many times over, so the movie is extremely predictable. There are some comical elements, but most of the comedy involves perverse jokes and sexual innuendos. Some of the lighting in the movie seems to be less than professional. Also, a few major points in the story don't completely add up. There's no history of Mia oversleeping for work as she appears to be very professional, yet the entire plot is based on her missing that meeting and being forced to get her show greenlit a different way.
Overall, therefore, TOD@S CAEN feels like it's been done too many times before this. In addition, the movie has as high amount of immoral content, including lots of foul language and sexual situations, comments and innuendoes. Also, the characters look to their own hearts for guidance and nothing else. Although the main character tries to give her female friends advice that empowers women, she goes about it in a manner that undermines any kind of equality and respect between the two sexes.
NOTE: TOD@S CAEN is now in theaters. This is a portion of our review of TOD@S CAEN. For the full review, including a breakdown of content, violence, sex, language and nudity, click here.
Now more than ever we're bombarded by darkness in media, movies, and TV. Movieguide® has fought back for almost 40 years, working within Hollywood to propel uplifting and positive content. We're proud to say we've collaborated with some of the top industry players to influence and redeem entertainment for Jesus. Still, the most influential person in Hollywood is you. The viewer.
What you listen to, watch, and read has power. Movieguide® wants to give you the resources to empower the good and the beautiful. But we can't do it alone. We need your support.
You can make a difference with as little as $7. It takes only a moment. If you can, consider supporting our ministry with a monthly gift. Thank you.