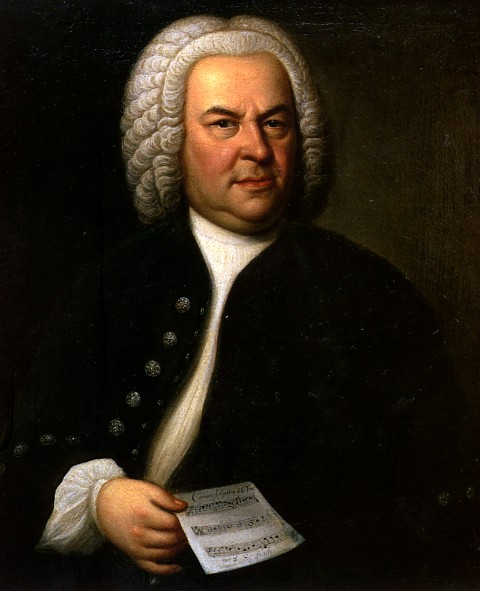 Quality: * * * * Acceptability: +4
Language: None
Violence: None
Sex: None
Nudity: None
RELEASE DATE: April 12, 2011
AUTHOR: Rick Marschall
PUBLISHER: Thomas Nelson
CONTENT: (CCC, BBB) Very strong Christian, moral worldview; and, nothing objectionable.
GENRE: Non-Fiction/History
INTENDED AUDIENCE: All ages of readers
REVIEWER: Ted Baehr
REVIEW: Rick Marshcall's book JOHANN SEBASTIAN BACH is brilliant. It's an interesting, intriguing, powerful, and comprehensive read that's very hard to put down.
JOHANN SEBASTIAN BACH helps the reader understand why Bach is one of the foremost musicians of all time, as well as a loving father and one of the strongest Christians. Bach grew up in the town where Martin Luther was raised and composed sacred music to cover the entire liturgical year. Bach always began work on each composition by writing "Jesu, juva" (Jesus, help me) at the upper left of the page and finished each work with the initials S.D.G. (Soli Deo Gloria, or "to God alone be the glory") at the lower right of the page. Bach described his music as "Ordered by God's Spirit."
He wrote more music than anyone else, and in every respect he was brilliant. He was also a deep family man who had 20 children, all who loved him. With constant joy, he had friends, family, and even guests staying at his house.
Bach believed music had been ordered by God's Spirit. Rick Marshcall helps us understand that belief, understand Bach's music, and long for a new golden age when music once again reveals the glory of God.
JOHANN SEBASTIAN BACH is an exceptional inclusion in the Christian Encounters series of biographies from Thomas Nelson Publishers. The series highlights important lives from all ages and areas of the Church.
Please address your comments to:
Michael S. Hyatt, CEO
Mark Schoenwald, President/COO
Thomas Nelson, Inc.
PO Box 141000
Nashville, TN 37214
Phone: 1-800-251-4000
Website: www.thomasnelson.com