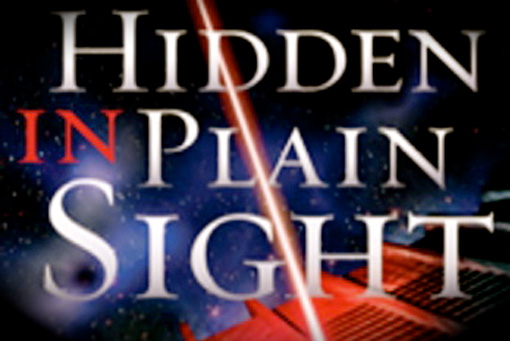 Captivating Science Fiction
HIDDEN IN PLAIN SIGHT is a captivating science fiction story about a young, brilliant female scientist who can see what others do not see and makes the greatest scientific discovery of

all time.
Dr. Jenna Wilkes barely got her Ph.D. at Stanford, after nine difficult attempts to defend her dissertation. Now working in the bowels of CryoMax, she has built a device that proves the fantastic science of her dissertation. Unwittingly, Jenna discovers the greater reality beyond the reality of our mortal coil, hidden in plain sight. As a result, the scientific world is against her, the military is against her, and soon much of the PC crowd is against her.
HIDDEN IN PLAIN SIGHT is one of those books you can't put down. Martin Selbrede has a gift of writing compelling books that pull you forward throughout the story.
The science in the novel is brilliant yet understandable. The characters are rich and compelling. The novel will keep you on the edge of your seat and make the reader laugh and cry.
MOVIEGUIDE® highly commends this book and looks forward to the rest of the trilogy.