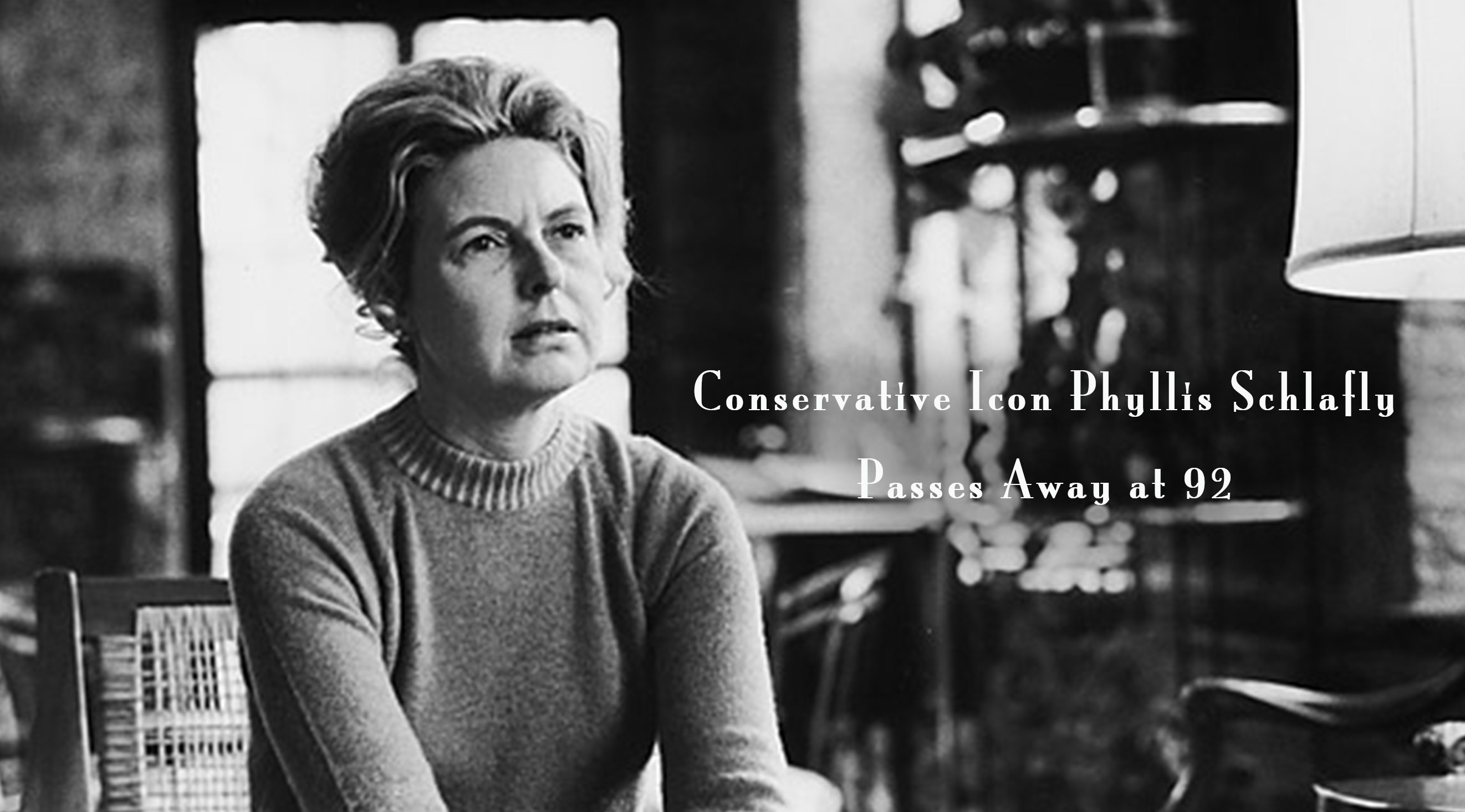 Conservative Icon Phyllis Schlafly Passes Away at 92
Date: Thursday, September 8, 2016
Conservative icon Phyllis Schlafly, the founder of the Eagle Forum who organized women and conservatives around the country, passed away Monday at 92.
Schlafly is known for her successful fight against the "Equal Rights Amendment" and its attack on family values and her push for a pro-life platform in the Republican Party. She founded the Eagle Forum in 1972, which became a major part of the "Reagan Revolution" in the 1980s under conservative President Ronald Reagan, who won the Cold War against the Soviet Union and "Made America Great Again."
Phyllis Schlafly was so hated by radical feminist and other leftist extremists that the Marxist founder of the modern feminist movement, Betty Friedan, once told her, "I'd like to burn you at the stake."
Donald Wildmon, founder of the American Family Association (AFA), calls Schlafly "one of my heroes" and credits her with helping the AFA grow so much.
"No matter how bad things looked," conservative leader Richard Viguerie notes, "hope and encouragement came from Phyllis Schlafly and her legions of women. In so doing, she opened the door to the creation of the Moral Majority and helped facilitate the addition of social conservatives to the Reagan coalition."
Schlafly first gained national notoriety in 1964 with her book A CHOICE NOT AN ECHO, sold three million copies and which criticized the political legacy of Republican liberals like Nelson Rockefeller.
Schlafly was a long-time friend and supporter of MOVIEGUIDE® and its founder, Dr. Ted Baehr. She believed in our mission to protect children from toxic media by redeem the mass media of entertainment. Dr. Ted Baehr exclaimed upon her passing, "Phyllis Schlafly was not only brilliant but wise. She had the common sense to know what to do and the wit to do it. Her passing is a great gain for heaven, and a great loss for the USA."
– Sources: One News Now and Richard Viguerie, ConservativeHQ.com, 09/07/16.