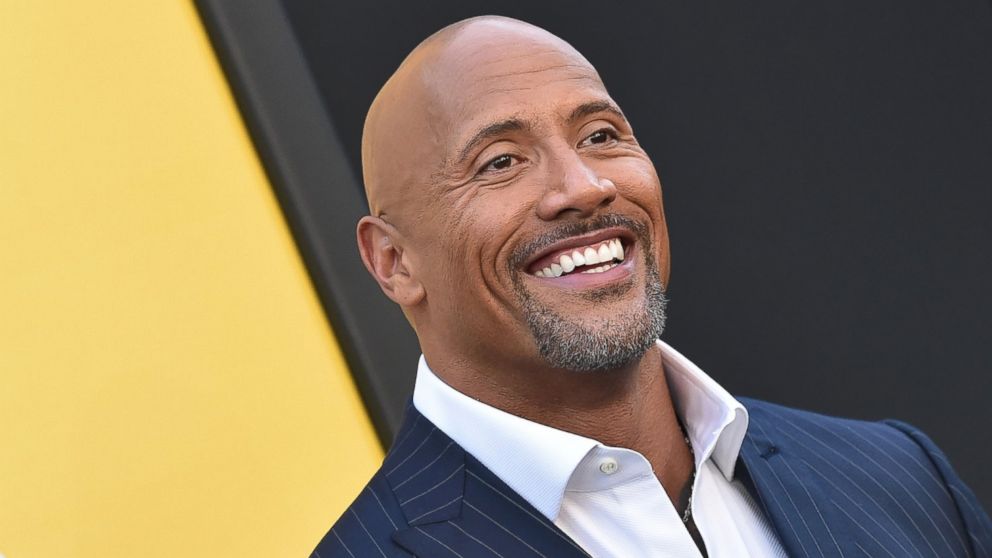 Could We See Major Celebrities Running for President in 2020?
By Tess Farrand, Staff Writer
Mid-terms are right around the corner on November 6th, and news of who is and isn't running in the 2020 Presidential election has Americans buzzing, including some big-name celebrities. Many have probed the idea of running for the position in the Oval Office, and we thought we'd break down a few for you….
Dwayne Johnson
The JUMANJI and SKYSCRAPER actor was rumored to be running for president after an interview with GQ magazine. Yet, "The Rock" won't be putting his name on the ballot box for 2020. As Vox reports, "Even Johnson was in on the joke, as he and Tom Hanks buddied up during his Saturday Night Live monologue to announce they were running together for president." Johnson is swamped with upcoming projects like Disney's JUNGLE CRUISE, so the star wouldn't have the time, but he didn't say "no" for future elections,"  "I wouldn't rule it out. It would be a great opportunity to help people, so it's possible. This past election shows that anything can happen."
Kanye West
The outspoken rapper has voiced his support of President Trump in recent months, even planning to have lunch with him this week. In his 2016 album "Life of Pablo," the rapper has a song lyric that reads, "2020 imma run the whole election!" When asked about her husband's potential candidacy,  Kim Kardashian West responded, "If he puts his mind to something, he'll do his best…. I think it would be so much fun to be in the White House." West hasn't made a formal declaration to run yet.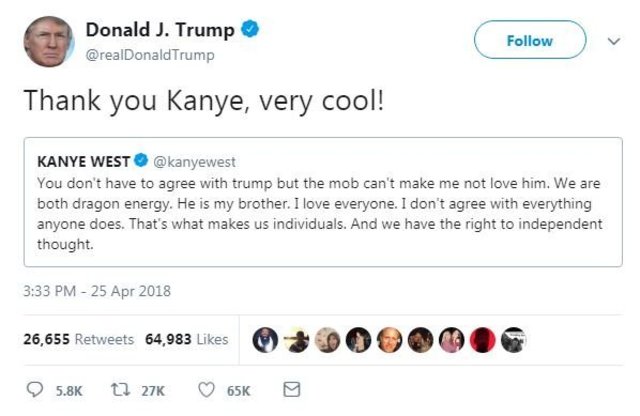 Oprah Winfrey
The talk-show host turned-network owner doesn't shy away from her political views in the media. Winfrey's public feud's with President Trump made headlines, with some Democrats hopeful she would take matters into her own hands and run for the next election. However, in the August 2018 edition of British Vogue, Winfrey dispelled her candidacy rumors. "In that political structure — all the non-truths, the bull****, the crap, the nastiness, the backhanded backroom stuff that goes on — I feel like I could not exist," She continued, "I would not be able to do it. It's not a clean business. It would kill me."
Bob Iger
The CEO of Disney has his hands full with running a multi-billion-dollar company and set the record straight on rumors he's running for the upcoming election. "I am not [running for president]. We keep coming back to this. I'm running the Walt Disney company." Disney is currently working on expanding their company, have just purchased 20th Century Fox. Between this and the Disney parks, Iger is keeping his priorities exclusively Disney-oriented.
Chris Rock
The actor/comedian posted a photo on Twitter about running for president, but the star hasn't made a formal statement about seriously moving forward. It's most likely a joke from the comedian.
I'm gonna run in 2020 wish me luck . pic.twitter.com/wkFCv7WrKB

— Chris Rock (@chrisrock) November 10, 2016