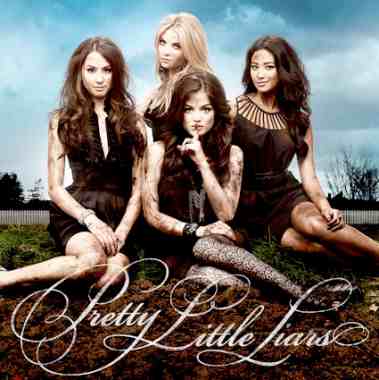 By Ted Baehr and Kristen Higgins
The ABC Family show PRETTY LITTLE LIARS has created quite a stir with its ever-present lesbian content, and now it's become apparent that McDonald's and Chrysler are some of the show's leading advertisers.


The fact that over half of the 2.5 million female viewers are girls between the ages of 12-18 is more than a little disturbing considering the show's immoral, licentious content. The support of McDonald's and Chrysler for this show is also an issue that needs to be addressed.
The Florida Family Association has brought this problem into the light and has asked for people to visit their website to find a letter to the advertisers questioning their support of the show. The email clearly states the inappropriate content that's being viewed primarily by young teenage girls, points out the falsehood of the messages the show communicates, and asks whether the companies are really willing to support these messages.
PRETTY LITTLE LIARS premiered on June 8, 2010 on ABC Family and has run for two seasons. The show claims to be about a group of four girls dealing with the disappearance of a close friend, who begin receiving mysterious messages from an unknown source saying she will reveal their secrets. However, as the show has continued, it's become apparent that the show is about the lesbian relationships of the main characters as well as other inappropriate relationships, including an affair and a student's sexual relationship with one of her teachers.
The show has been surrounded by controversy since it premiered in 2010 due to the way it glamorizes and encourages lesbian relationships. Even a review from the New York Post commented, "We've established that there's no socially redeeming value in this series and that your kids shouldn't watch it if they are too young and impressionable." So, while there is no question that the show contains inappropriate content, the question of who will do something to stop it remains.
The Florida Family Association has created an email to be sent to McDonald's and Chrysler, as well as the show's other major advertisers. The email only requires people to give their name and email address. The more of these emails the companies receive, the more likely they are to pull their support of the show.
MOVIEGUIDE® encourages its readers and supporters to follow the link below to let McDonald's and Chrysler know that the messages PRETTY LITTLE LIARS sends to young children and teenagers are wrong and extremely inappropriate.