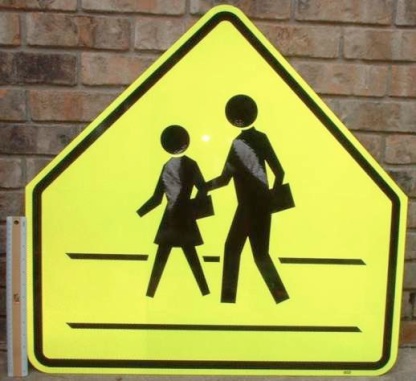 By Sarah-Jane Murray and Tyler Walton, Contributing Writers
As heated discussions about the quality of K-12 education in the United states continue across the country, the public policy think tank Cardus released its report on the state of Christian Schools in America on Tuesday, August 16.


The survey, conducted on the largest-ever sample of Christian school graduates (ages 24-39) and administrators in North America, focuses on students' spiritual formation, cultural engagement and academic development, in an effort to assess whether or not Christian schools deliver on their promises.
One of the most interesting findings is the clear difference that emerges between the educational goals of Catholic and Protestant Christian schools:
"Where Catholic schools are sacrificing faith for intellect, the Protestant schools are seemingly deemphasizing academic program for the development of religiosity."
Graduates of Protestant Christian schools are less likely to be admitted (or, even, recruited) by top-ranking institutions of higher education than their Catholic peers. However, they vastly surpass Catholic graduates in the likelihood to attend church, accept religious authority, pray alone, read the Bible, and seek out a job that fulfills their religious calling or sense of vocation.
Protestant grads excel in upholding the infallibility of the Bible and conceiving of morality as based on absolute, unchanging standards. They tithe more, donate more, volunteer more, and divorce less. They are less likely to doubt their religious beliefs, even two decades after graduation. (Although some questions arise as to whether or not this is an indication of blind indoctrination, and if, perhaps Protestant grads might benefit more from questioning their beliefs in order to affirm them, a practice favored by the Church Fathers and medieval scholastic theologians like Thomas Aquinas.)
Protestant graduates are "uniquely compliant, generous individuals, who stabilize their communities by their uncommon and distinctive commitment to their families, their churches and their communities, and by their unique hope and optimism about the future."
Contrary to the popular stereotype, Protestant Christian schools are not the anti-intellectual, politically radical, and militantly right-wing breeding grounds some have made them out to be. Sadly, however, these foundational members of society are far less likely to seek out a position of leadership in their community or in national politics.
Yet, the fact remains:
"Protestant Christian schools offer a less rigorous academic program than Catholic schools."
Does this really have to be the case?
---
The Cardus Report reveals that almost all Christian schools, whether Protestant or Catholic, meet the outcomes established in their mission statements successfully. And yet, to what extent do these mission statements underestimate the cultural impact their graduates might have? Not a single Protestant school administrator surveyed listed the Liberal Arts as a top-ranked student development goal. Some, although very few, Catholic administrators did. Across the board, math and social science eclipsed literature, language and even history.
The liberal arts were considered, at their origin, to constitute a course of study that would set the student free.
Throughout the Middle Ages, they were subservient to Theology, but necessary to its study, as the beautiful portal of Chartres Cathedral suggests. Here, the Liberal Arts (Grammar, Rhetoric, Logic, Arithmetic, Geometry, Astronomy, and Music or Harmony) adorn the entry way, along with some of their representatives on earth, hard at work. Human creativity – whether working the fields (as shown in an adjoining portal) or intellectual contemplation – was seen as a response to the work of the great Creator.
As J. R. R. Tolkien says in his poem MYTHOPOEIA, we are all, to some extent, called to become "subcreators."
Human beings need the complete set of literary and mathematical tools at their disposal, and an acute sense of tradition and belonging, to do just that. Master the basic building blocks and develop well-made minds, capable of critical thinking, and students can go on to learn just about any technical skill, become effective leaders, and understand the importance of participating in civic leadership.
The CARDUS REPORT is sure to initiate an important, ongoing discussion, about what Catholic and Protestant Christian schools can do to prepare their graduates to go out and make the world a better place. In fact, the primary question for discussion offered by the report is: "What if Christian school leaders were more audacious in their goals, expecting students to be unwaveringly committed both to their families and to being a part of culture through politics, the arts and the world of ideas?"
Clearly, the report proves that Christian education is, in fact, a public good. It will, no doubt, encourage Catholic educators to make Faith an even greater focus and challenge Protestant educators to develop a more rigorous curriculum that will propel their graduates toward the most prestigious universities in the country.
Read the full report here.
Editor's Note: Sarah-Jane Murray (Ph.D., Princeton) is Associate Professor in the Honors College at Baylor University, where Tyler Walton earned his B.A.