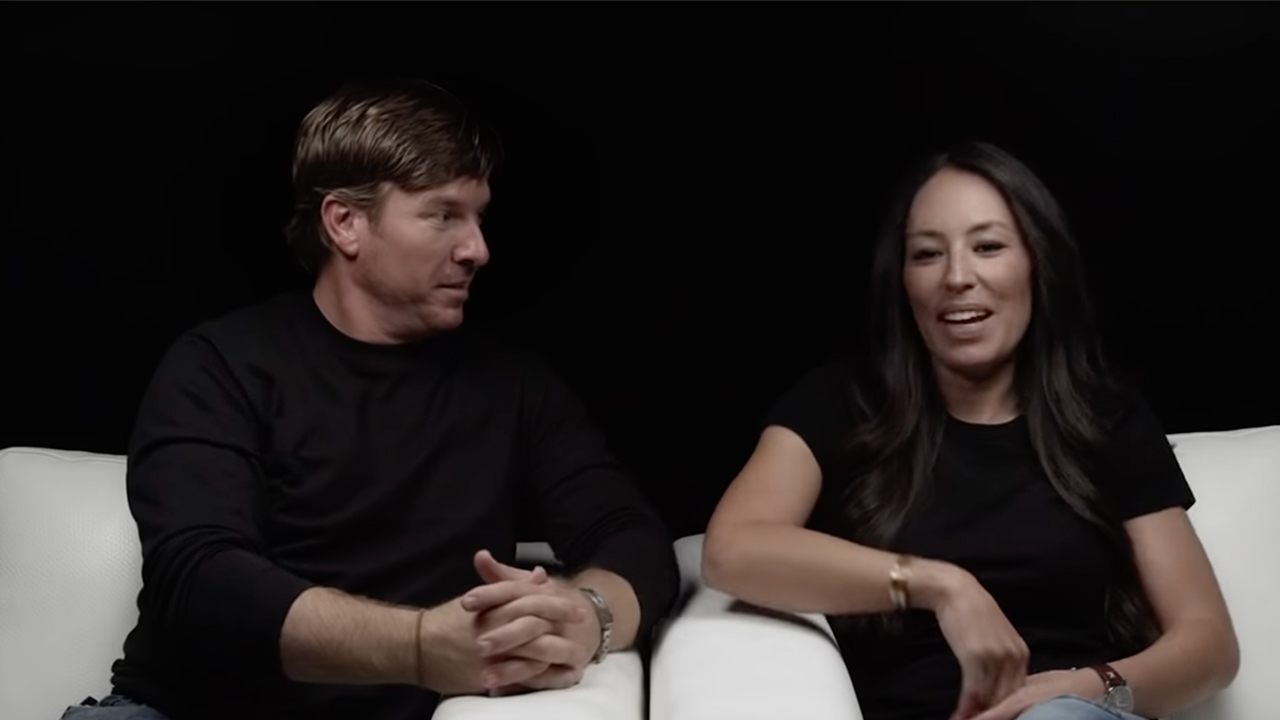 How Chip and Joanna Gaines' Relationship Drew Them Closer to God
By Movieguide® Staff
 Chip and Joanna Gaines, FIXER UPPER duo and founders of the Magnolia Network, said that God revealed himself in their relationship despite their opposite personalities. 
In a 2016 interview with I Am Second, Chip and Joanna explained how their differences helped them pursue their careers and trust God with the outcome.  
"Joanna is like the purest, most stable person I've ever met," Chip said. "I would have been the guy on a horseback riding off into the wilderness. I mean, that's who I sort of was by nature. And Jo could not be more opposite than that."
"I have learned so much about order and structure and processes through my wife," Chip continued. "And God is all of those things to me now. But at the beginning, God was just chaotic to me. He was wild. He was untamed. He was unruly. And I liked that."
For Joanna, God used Chip to push her out of her comfort zone and take more risks.
"I feel like God had a funny way of bringing me Chip to almost have this reality of what it's like to follow Christ, which is a lot of the things are going to push you to a place of discomfort," Joanna said. "It helps me get it out there, because it's healthier to be out there than it is just let it all kind of play in my mind."
"I don't want to be in the box anymore. I don't want to play it safe because where the impact is is over here on the other side," Joanna added. "I was made for a reason, and I need to let whatever God has created me for— that needs to be known. I don't need to stay hidden."
Although Joanna is candid about her insecurities as a young girl, she said Chip played a significant role in how she viewed herself and her faith. 
"My walk with God when I was little and all the way up until like my 20s was always if you play by the rules, you'll be blessed," Joanna said. "But then I met Chip, and I feel like now it's when you take a step out in faith when it makes absolutely no sense, I think that's where the greater reward is. There's no telling where that will take you."
Although the beloved couple took a break from their show FIXER UPPER, in 2021, Chip and Joanna launched FIXER UPPER: WELCOME HOME on the new streaming platform Discovery+. 
Movieguide® previously reported: 
The couple debuted the first episode of their new show, FIXER UPPER: WELCOME HOME, on the streaming service discovery+ on Jan. 29. The original FIXER UPPER ended in 2018.

The reboot WELCOME HOME follows the Gaines as they renovate new life into outdated homes.

The Gaines are also excited to move WELCOME HOME, along with a whole list of shows, to their Magnolia Network when it officially launches in late 2021.

"The day we wrapped our final episode of Fixer Upper, we really believed it was a chapter closed. We knew we needed a break and a moment to catch our breath. But we also knew we weren't done dreaming about ways to make old things new again," the Gaines previously told Fox News.
Read Also: Chip and Joanna Gaines Transform Girls Shelter into Warm, Inviting Home