Published: January 13, 2022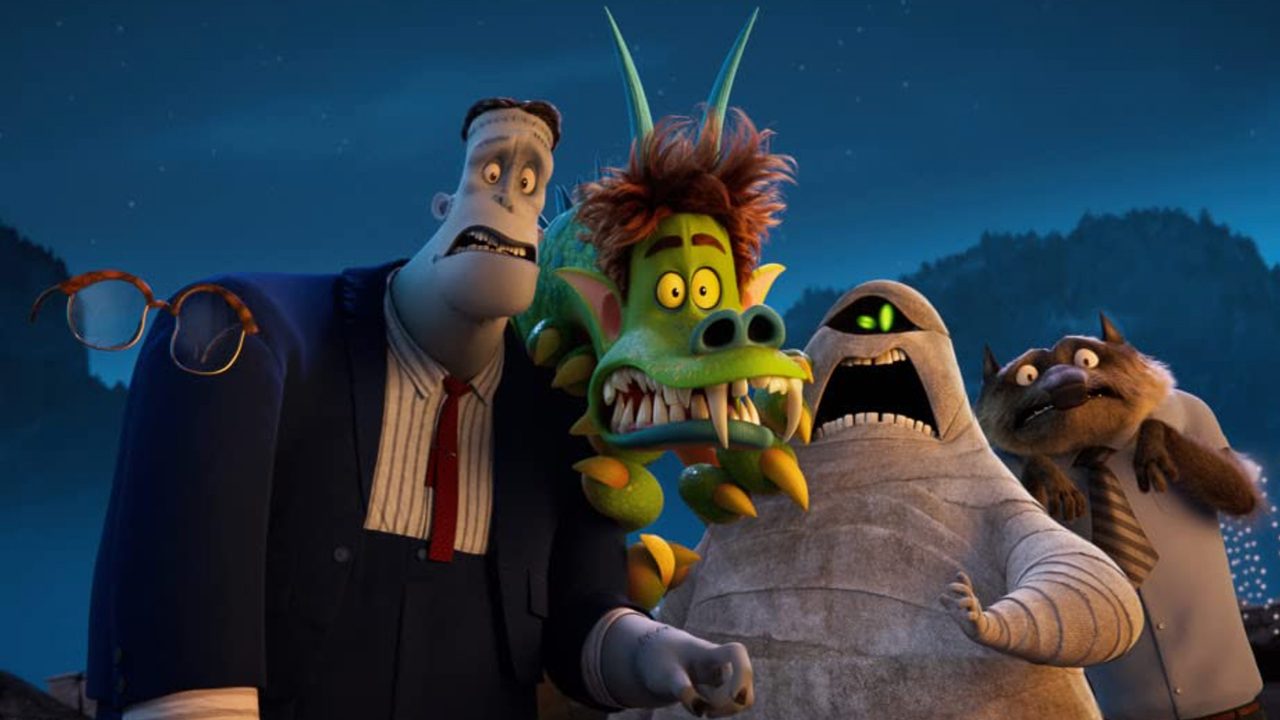 How HOTEL TRANSYLVANIA: TRANSFORMANIA Emphasizes Family, Telling The Truth
By Movieguide® Staff
After four installments in the HOTEL TRANSYLVANIA franchise, producer Alice Dewey Goldstone notes that family remains its central theme.
"We were excited to do this one," Goldstone told Movieguide®. "The family idea is throughout the movies, the first one being of course, Drac, protecting little Mavis when she's a little girl, being a single dad. And then the second one, she [has] Dennis and starts her family. And the third one Drac finds new love with Erica. And so what's next? Now, it's all about Drac's relationship with Mavis and how is it different? How do you work in a blended family with the new mom of Erica? That was really fun to grapple with."
Goldstone previously worked on Disney classics like ALADDIN, THE LION KING, and HERCULES.
Goldstone revealed that her passion for family entertainment came from previous jobs.
"I started off as a teacher. I taught elementary school for some time and then I worked in musical theater in New York for some time, and then I saw THE LITTLE MERMAID. And I was so excited by it, that I tried to get into Disney and was lucky enough to get a position there right away," Goldstone said. "ALADDIN was my first show there. I was able to put together what I know about working with kids and families and dance and music into one package."
As for HOTEL TRANSYLVANIA: TRANFORMANIA, Goldstone says, "I think another theme in the movie that I would like to mention too, is at the very beginning when Drac comes up with this little fib to make sure Johnny doesn't take the hotel, he tells him he has to be a monster. So much trouble and anguish have happened and I hope that one of the themes is it's just better to tell the truth in the beginning."
The fourth movie focuses on the relationship between Johnny his father-in-law, Dracula. According to Goldstone, through their adventures, Dracula learns that life is precious.
"That was really important to us to emphasize one of Johnny's gifts is that being human, he recognizes that life is precious, and that moments are fleeting, and that you should embrace them and care for the people around you," she said. "But for Drac, he's never lived that way. He's got all the time in the world. And when he experiences that traveling in South America with Johnny, he sees Johnny's delight in the smallest things, whether it's a bird or clean water to swim in, or a good pair of shoes or a ride on a bus and meeting people. I think Drac finds that really interesting. He learns from him that life is precious, and then it's better to stop and enjoy it along the way."
A portion of Movieguide®'s review of HOTEL TRANSYLVANIA: TRANSFORMANIA reads:
In HOTEL TRANSYLVANIA: TRANSFORMANIA, an animated movie on Amazon Prime, Count Drac is finally retiring and giving his beloved hotel to his daughter, Mavis. Her human husband, Johnny, is excited to hear this. However, when Drac changes the rules, saying he must be a monster to take over, Johnny finds a potion to make him one. The potion also changes Drac into a regular human. The two must travel together to find more of the potion to reverse everything. Will they be able to get along and work together as family to get back to where they started?

HOTEL TRANSYLVANIA: TRANSFORMANIA is a funny movie with some heartfelt moments. Viewers may relate to the jokes about getting along with family no matter how silly and goofy they are. The movie has a strong moral worldview with an emphasis on loving family despite their flaws. The movie also has some redemptive elements stressing forgiveness and sacrifice. However, some characters are Halloween-related monsters that may scare younger children. HOTEL TRANSYLVANIA: TRANSFORMANIA also has references to magic, including the magic potion and a magic broom.
HOTEL TRANSYLVANIA: TRANSFORMANIA will be available on Amazon Prime on Jan. 14.