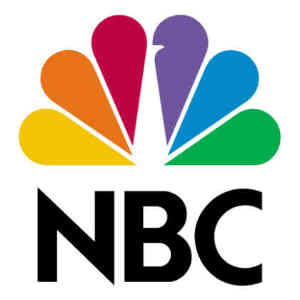 By Dave McQuade
America has voted and the broadcast network with the lowest ratings for selling out families in the new season is (envelope please)… NBC for its premier episode of Playboy Club.


MovieGuide reported:
"Playboy Club" led the network to take a ratings dive on the opening night of the Fall TV Season, bringing NBC to a distant fourth place compared to ABC, CBS and Fox.
How the mighty have fallen.
Once the #1 network in America with great family programming like the Cosby Show, NBC has chosen the road all too frequently traveled these days in entertainment — one that leads decidedly toward the activist far left and lower ratings.
Let's see, they appear to have covered most of the bases this season:
Far left punditry as in NBC Evening News and MSNBC: Check
Misogynists using women as playmates/ playthings in Playboy Club: Check.
Cute and funny alcohol abuse in Are You There Vodka, It's Me Chelsea: Check.
Foul mouthed "Out of control and outrageous" elderly women in Off Their Rockers: Check
Prime time nudity and men as doofuses in Best Friends Forever: Check.
This year's inane programming lineup is hardly a cultural fopaux or isolated exercise in poor judgement for NBC. They've been proudly leading the race to the bottom of the culture for years on sister misogyny network, Bravo. They just wrongly assumed lowlife programming would work equally well on broadcast.
Although, this is hardly the first time NBC has misread the mood of the American people. Ask their dying news divisions.
So, what reward does NBC get for all its sacrificial efforts to reshape culture at the expense of viewership? Apparently just the satisfaction of sticking a finger in the eye of Judeo/ Christian values (and your family).
By now, Comcast has to be questioning the wisdom of purchasing the declining left-wing-to-a-fault network from political activist corporation, G.E. It's clearly not the National Broadcasting Network of Bill Cosby any longer.
Note to NBC's new ownership: America is trying desperately to find its moral compass again for the sake of the next generation. G.E. was out of step. Get right or get left.