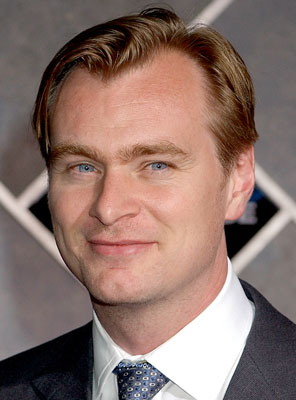 Christopher Nolan has finally caved (no pun intended) and revealed to anxiously awaiting Bat fans the title of his third Batman movie: THE DARK KNIGHT RISES.
The director told the Los Angeles Times' Hero Complex Blog that the movie will "use many of the same characters as we have all along, and we'll be introducing some new ones."
One notorious villian who will not be showing his inscrutable face in Gotham this go-round is the Riddler, aka, Edward Nigma. Another benched bad guy, according to the Hero Complex Blog, is Mr. Freeze, who was last portrayed by the governator himself, Arnold Schwarzenegger, in 1997's BATMAN AND ROBIN.
Nolan also told the LA Times that the movie is going to avoid the fashionable 3-D fad and instead use high-definition approaches and IMAX cameras in a concerted effort to carry out the look, feel and "operatic sweep" of its predecessor, THE DARK KNIGHT.
THE DARK KNIGHT RISES will start production in April and hit theaters in 2012.
– Sources: The Wrap, Los Angeles Times, 10/27/10.