Published: January 25, 2022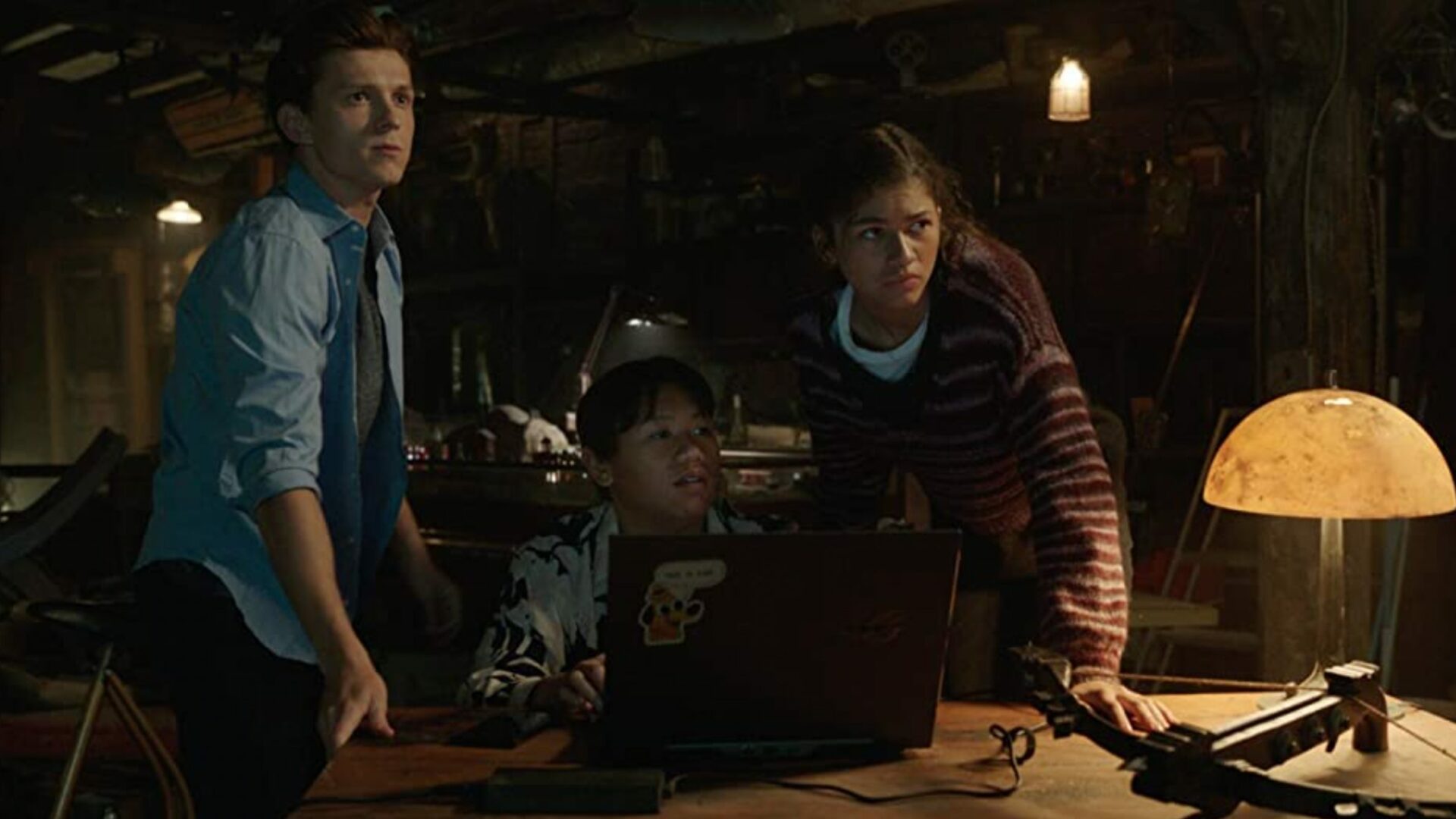 Redemption Triumphs: SPIDER-MAN Overtakes Excessive SCREAM as Box Office King
By Movieguide® Contributor
SPIDER-MAN: NO WAY HOME stifled SCREAM's short-lived time as the No. 1 movie at the domestic box office, regaining the top spot last weekend.
After SCREAM's $30 million opening for the three-day MLK weekend, the earnings of the fifth installment in the horror franchise dropped by 40% the very next weekend, proving that audience members do not want to see gratuitous and excessive content on screen.
NO WAY HOME defied all pandemic-era box office expectations, becoming the first movie to break the $1 billion mark since the start of the pandemic. So far, the movie's total profits have amounted to $1.69 million worldwide.
Movieguide® previously reported:
NO WAY HOME's success marks a box office triumph after nearly two years of theater closures and tentative audiences.

"Historically, December is one of the biggest months of the year for major blockbuster releases, so to see 'Spider-Man: No Way Home' set a new all-time opening weekend box office record this month is significant not just for AMC, but for the entire theatrical industry," Adam Aron, AMC's chairman and CEO, told Variety. "We commend our friends at Sony Pictures and Marvel on their wonderfully successful movie, which millions of people have already watched at a U.S. AMC theatre in just four days."
NO WAY HOME's continued success shows that movies with moral content and redemptive storylines will always win out over movies like SCREAM, which rely on gratuitous violence, foul language, and sexual content.
A portion of Movieguide®'s review of SCREAM reads:
SCREAM (2022), the fifth SCREAM movie, follows the pattern set by the previous movies. It mixes the bloody violence of the slasher genre with satire, comedy and mystery. It continues to provide sarcastic, self-reflexive commentary on horror film cliches, especially mad killers and their victims. However, SCREAM (2022) is bloodier and more obscenity-laced than the previous four movies. This makes the movie an even bigger threat to traumatize young viewers, dehumanize them, desensitize them, or entice a few to act out their own killing spree.
Furthermore, media-wise viewers understand that children emulate the behavior they see on screen and therefore want their children to watch movies with redemptive story arcs.
Movieguide® Publisher and Founder Dr. Ted Baehr addressed this in his book, The Culture-Wise Family. 
Most audiences, including teenagers, want to avoid messages that manipulate or desensitize their feelings.

A Los Angeles Times entertainment poll[i] found that 58 percent of boys and 74 percent of girls age 12 to 17 are offended by sexual material. Results from this poll[ii] showed that 80 percent of the parents surveyed did not think alcohol or marijuana were usually available at the parties their teenagers attended, but half of the teenagers who attended at least one party a month said alcohol, drugs or both were present.

Children want to make wise choices, but many parents are uninformed about how to provide appropriate support.

Initially, parents must understand that they view entertainment differently than children. While parents are concerned over the amount of nudity and profanity, most children just watch the action and special effects. So parents and children must talk across a gap. A father might say to his son, "Did you hear those horrible lyrics?" The son might reply, "No, but did you hear the beat?" When a parent asks a younger child what a program was about, he or she may honestly respond, "I don't know." Though not always cognizant of message, the mind is open to receive messages that the media delivers. Often a child will mimic viewed behaviors, or unwittingly ask for advertised products. Where children's minds are at stake, parents must ensure that biblical values enter the picture, so that intimidating, confusing, or shameful images are met with redemptive grace and dignity.

Media literacy is to teach your children to identify the elements that construct the messages to derive clear information and formulate their own well-informed responses to determine what the message means to them. The questions in the following articles may be useful to exercise the mind to reason together with parents regarding what is acceptable or objectionable material. By having children review and critique what they see and hear, they can choose appropriate movies, television, games, music, and mass media information, to become a media-literate audience, and to determine what affect the media has on their behavior.