Published: December 21, 2021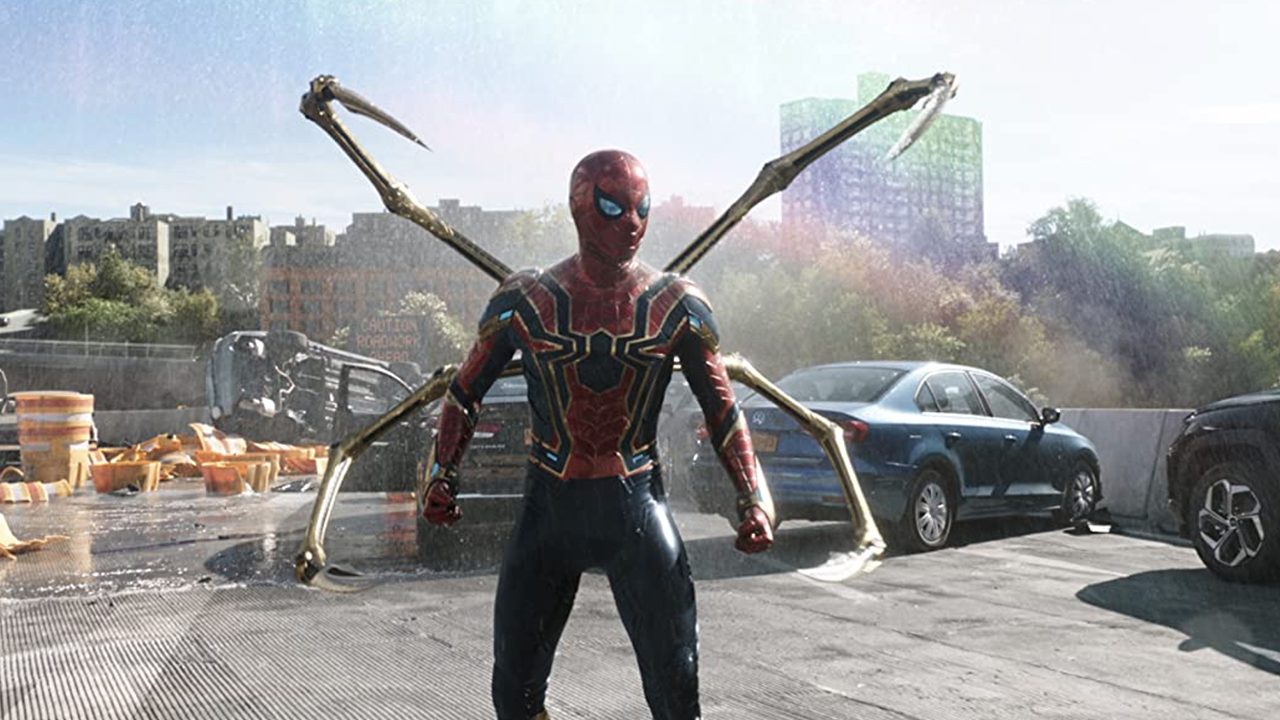 SPIDER-MAN: NO WAY HOME Swings Second-Highest Grossing Opening in History
By Movieguide® Staff
SPIDER-MAN: NO WAY HOME swung into box office history after a $260 million opening weekend in North America. 
Not only did Tom Holland's third standalone Marvel Spider-Man movie demolish the previous box office record for a movie during the pandemic, but it posted the second-most profitable opening weekend in debut history. 
NO WAY HOME surpassed the previous Marvel blockbuster, AVENGERS: INFINITY WAR, which earned $257 million before the pandemic. Marvel's AVENGERS: ENDGAME leads all movies with a $357 million opening weekend. 
The previous pandemic-era record holder was VENOM: LET THERE BE CARNAGE with $90 million. 
A portion of Movieguide®'s review of NO WAY HOME reads: 
SPIDER-MAN: NO WAY HOME is a wild ride. As the movie opens, Peter and his friends, MJ and Ned, are suffering the consequences of Mysterio's lies from the last SPIDER-MAN movie. Because of the controversy Mysterio created, none of them are accepted into any colleges, including their first choice, MIT. Always thinking about his friends, Peter asks Dr. Strange for a spell to make everyone forget Peter Parker is Spider-Man. However, the spell goes wrong and starts bringing supervillains from other universes into Peter's world.

SPIDER-MAN: NO WAY HOME is filled with fun surprises and twists, plus lots of action. There's plenty of serious jeopardy leading to stirring, sad and tearful moments. The performances are perfectly melded with the story's twists and turns, including some surprise appearances. NO WAY HOME has a strong moral, redemptive premise that everyone deserves a second chance, even supervillains. In the movie, Aunt May inspires Peter to do the right thing and give the supervillains a second chance to set things right. SPIDER-MAN: NO WAY HOME has many light obscenities and profanities, intense action violence and occult content.
NO WAY HOME's success marks a box office triumph after nearly two years of theater closures and tentative audiences. 
"Historically, December is one of the biggest months of the year for major blockbuster releases, so to see 'Spider-Man: No Way Home' set a new all-time opening weekend box office record this month is significant not just for AMC, but for the entire theatrical industry," Adam Aron, AMC's chairman and CEO, told Variety. "We commend our friends at Sony Pictures and Marvel on their wonderfully successful movie, which millions of people have already watched at a U.S. AMC theatre in just four days."
Cinemark shared the sentiment, noting that NO WAY HOME could be the kickstart needed to return to the box office norm. 
"Spider-Man fans proved they are some of the most enthusiastic moviegoers with their record-breaking support of the film's debut around the world, making this live-action multiverse an international sensation that must be seen on the big screen," Justin McDaniel, Cinemark's senior VP of global content, said.