Published: May 17, 2022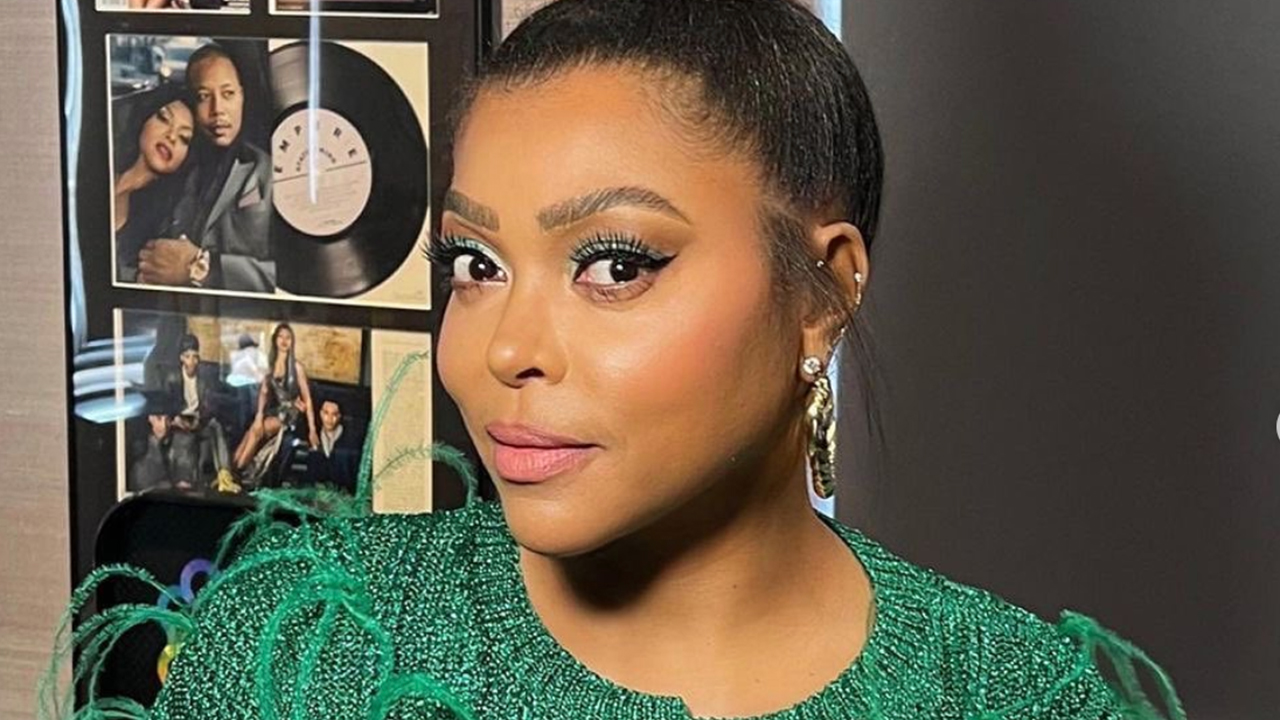 Taraji P. Henson Encourages Graduates to Lean on Faith in Commencement Address
By Movieguide® Contributor
Taraji P. Henson recently gave a commencement address at Howard University and encouraged the graduates to rely on their faith. 
"Faith is taking the first step even when you don't see the whole staircase. It just means your faith is bigger than that fear," the actress said. "Because fear is there to distract you. That's its only purpose. It makes you waste time. Fear makes you spin your wheels trying to figure out if you belong."
In a statement about her commencement address, Henson said, "Returning to Howard always feels like coming home, and I cannot wait to share this incredible moment with Howard students as they prepare to take the next step in their journeys to success."
This is not the first time the HIDDEN FIGURES actress has spoken up about using faith to overcome fear. In an essay for Guideposts, Henson shared about her own struggle in the battle between the two.
As Movieguide® previously reported:
Hollywood star Taraji P. Henson is known for her roles in critically acclaimed movies such as HIDDEN FIGURES, THE CURIOUS CASE OF BENJAMIN BUTTON, and GET ON UP.
However, the actress revealed that her family struggled during her childhood and before her entertainment career.
"I grew up in southeast Washington, D.C., in a rough neighborhood. It was me and my mom against the world, and what a tough world it was," Henson wrote in 2017. "She worked long days at a department store. A trip to McDonald's was a luxury! I can still see Mom hunched over a stack of bills at the kitchen table, rubbing her temples, the words Final Notice and Past Due written in red block letters. I remember tiptoeing up to her in my pajamas, trying to comfort her: 'Don't cry about money, Mommy. I'm going to be rich one day.'"
However, as Henson began acting classes at Kennedy Center in D.C., fear of failure started to squash her acting dreams.
"My father was my biggest cheerleader, like a corner man hyping up a prizefighter," Henson said. "'Ta raji, you already got the glory. You've already collected your Oscar. You're the greatest actor alive.' If I ever felt like I wasn't going to make it, I could turn to him. 'Fear is a liar,' he'd say. 'Make a point of calling its bluff.'
"Was it fear of failure that made me decide to major in engineering? I'd already failed to get into my first choice, Howard University, with its prestigious theater department—I bombed out in my audition. So I chose North Carolina A&T," Henson said. "My first semester, with my bad marks in precalculus, and my self-esteem reeling, it was Daddy who set me straight. I was sure he was going to blow up when I told him how badly I was doing. Far from it. 'Good,' he said. 'You had to fall on your face to see that's not what God intends for you.'"
Henson reapplied to Howard shortly after and got in. However, success was not immediate for Henson. 
Henson knew that acting was still her goal and held on to her faith and that God had a plan for her life.
"There were plenty of people to discourage me, but their words were like gallons of high-grade gasoline adding fuel to my fire. I had faith in God and figured I just had to try harder waiting for the tide to turn in my favor. Daddy was right. Fear is a liar. Time and again I called its bluff," Henson said.
She added: "Faith always pays off. I've been a working actor ever since, which is an incredible blessing."