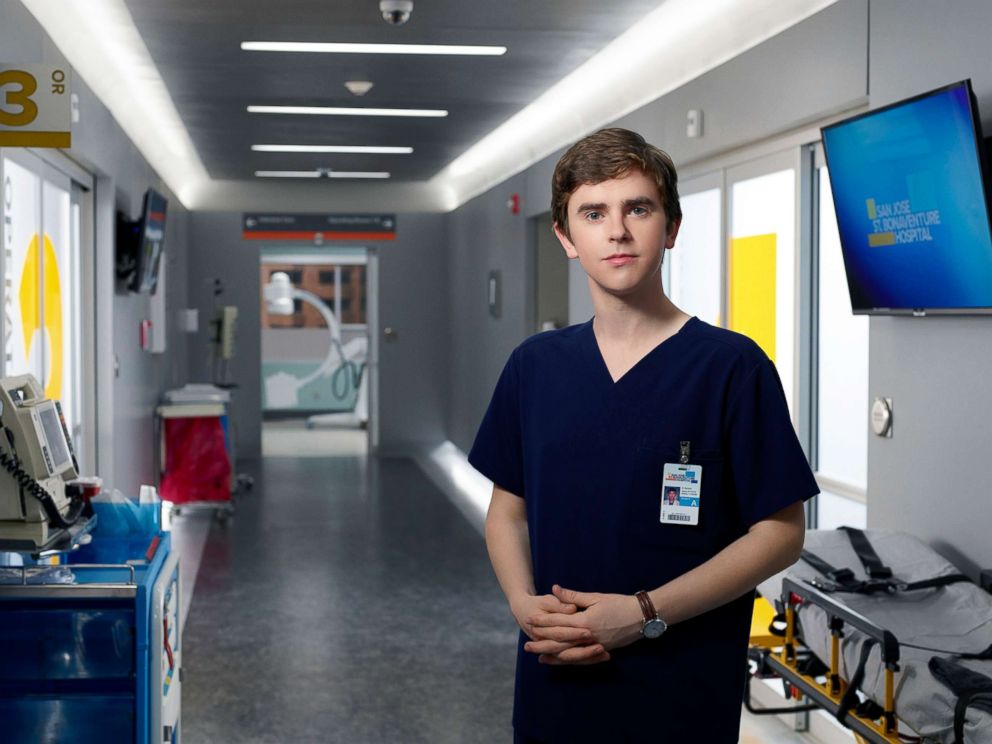 THE GOOD DOCTOR Brings Audiences to a Place of Empathy
By Tess Farrand, Staff Writer
A doctor is the one person you hope you don't need, but if you do, the one person you want to be exceptionally qualified. The ABC series THE GOOD DOCTOR shows just that in a dramatic fashion, but when I decided to commit to watching the show, I never would've thought that this medical drama would force me to look inward.
In the series, audiences follow the very young surgeon Dr. Shaun Murphy (played by Freddie Highmore of AUGUST RUSH, CHARLIE AND THE CHOCOLATE FACTORY) as he takes medical residency at San Bonvante Hospital in San Jose, California. Dr. Murphy isn't like the other doctors on staff however. He's autistic and has Savant Syndrome, which gives him a photographic memory and brilliant insights in treating patients.
The value that THE GOOD DOCTOR's adds to the TV landscape comes in part by its ability to honor people with disabilities, showcasing both the positives and negatives of daily life for them. In an interview, Highmore expressed that his character is unable to embody all people on the spectrum, but rather hopes to invigorate audiences' awareness of those living with these conditions.
Orchestrating a series that takes on so many factors, like medical terminology and faithfully portraying characters with medical conditions, doesn't go untouched by the cast and crew. On LIVE WITH KELLY AND RYAN, Highmore unpacked the "immense responsibility" of portraying his complex character. One angle the writers of THE GOOD DOCTOR portray on screen is the struggle autistic people face in their ability to empathize with others. As a doctor, this creates a unique set of challenges for Dr. Murphy's bed-side manner. Dr. Murphy speaks bluntly to everyone, which in some ways makes him an endearing character, but he clearly is in need of some soft skills.
During his shifts at the hospital, audiences see other characters, like top surgeon Dr. Glassman (Richard Schiff of DOCTOR DOLITTLE) coach Dr. Murphy through other people's doubts in his professional capabilities. The show's tender moments and compelling characters clearly resonate with audiences, making the first season one of last year's top new TV series.
As audiences get to know the backstory of Dr. Murphy, something may strike a cord in his heartbreaking youth. He was a mere child when he ran away from an abusive father and he saw his brother trip and die before his own eyes. All these traumatic childhood events add to the pressures of climbing through medical school without a support system.
When watching the series, my heart leaps to Dr. Murphy's circumstances. Although my childhood was much different than his, and I don't have the same tendencies as the character, I still resonate with his hurt and need to equip himself to persevere.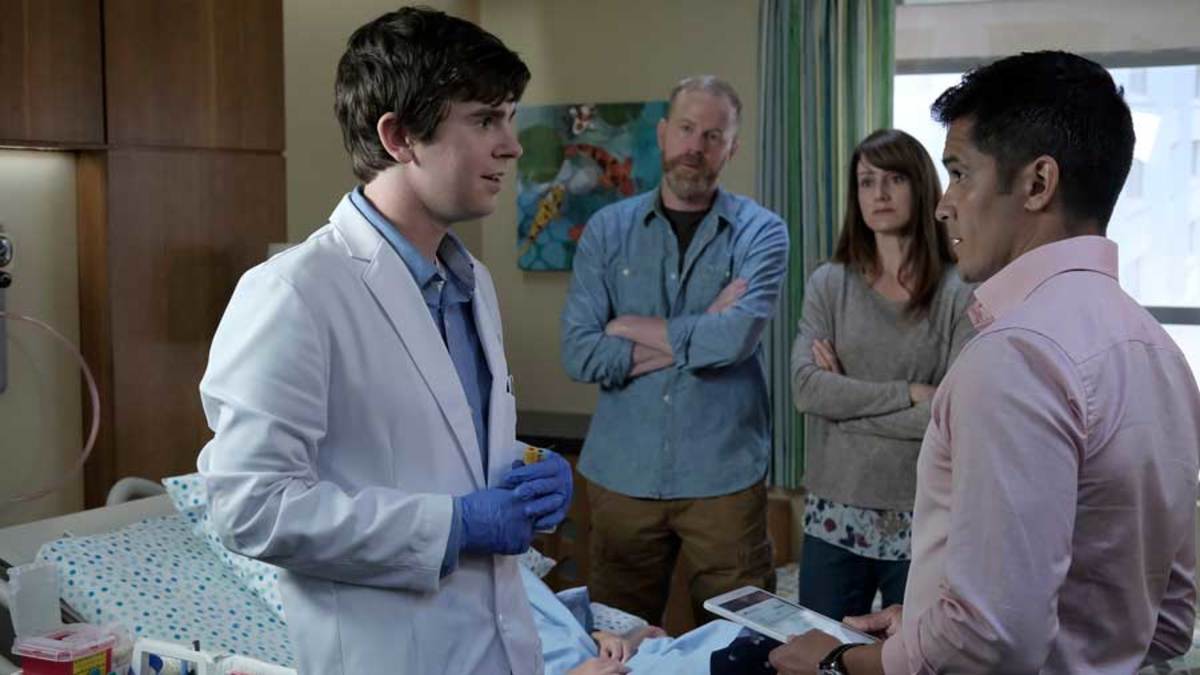 The series beautifully pairs the busyness of the hospital with his Savant Syndrome, which allows him to store considerable amounts of information. In one telling episode in season one, Dr. Murphy is confronted with his daily challenges in the medical field as he treats a patient with autism. Through trial an error, Dr. Murphy learns to build his empathy and instill the patients and his parents' trust of his ability in surgery.
When I watched this episode, in particular, my stomach dropped when Dr. Murphy relayed that he'd never met another autistic person. Throughout the episode, he is forced to confront things about himself that otherwise might have gone unnoticed. This is a perfect picture of faith in my mind. As Christians, we need to be in a community of people that reminds us who we are and gives us the ability to look inward at where we need to grow as disciples of Jesus.
Beyond these parallel's THE GOOD DOCTOR is beautiful a reminder of that people with disabilities, like autism or down syndrome are valued. In the Bible, Jesus treated people with disabilities with tenderness and love. Recall the story of the man born blind in Mark 10 or how Jesus exercises compassion and healing to those that are lame or riddled with leprosy.
Jesus also wants us to grow into people after his own heart (Luke 2:52) and that means we need to pause and seek guidance to growth in him so that we can give our best efforts in service to others. This discipline, though not directly taken from a Christian stance in the series, is definitely present in the writing of THE GOOD DOCTOR.
Other movies like I AM SAM or EXTREMELY LOUD AND INCREDIBLY CLOSE also have powerful portrayals of characters with disabilities, and we hope this only increases. In a day and age when some families will have an abortion before giving birth to a child with down syndrome or autism, we need more stories that show the beauty of life amid disability.
Note: While THE GOOD DOCTOR has many positive messages and Dr. Murphy handles situations with heartwarming authenticity, viewers should exercise discernment, especially when it comes to season two. Unfortunately, some episodes try to pander to many different social views that don't always align with Christian beliefs. For example, episode four highlights a politically correct transexual storyline. Additionally, audiences should bear in mind that the series showcases occasional questions about medical ethics as well as many surgical scenes that are graphic and some foul language.