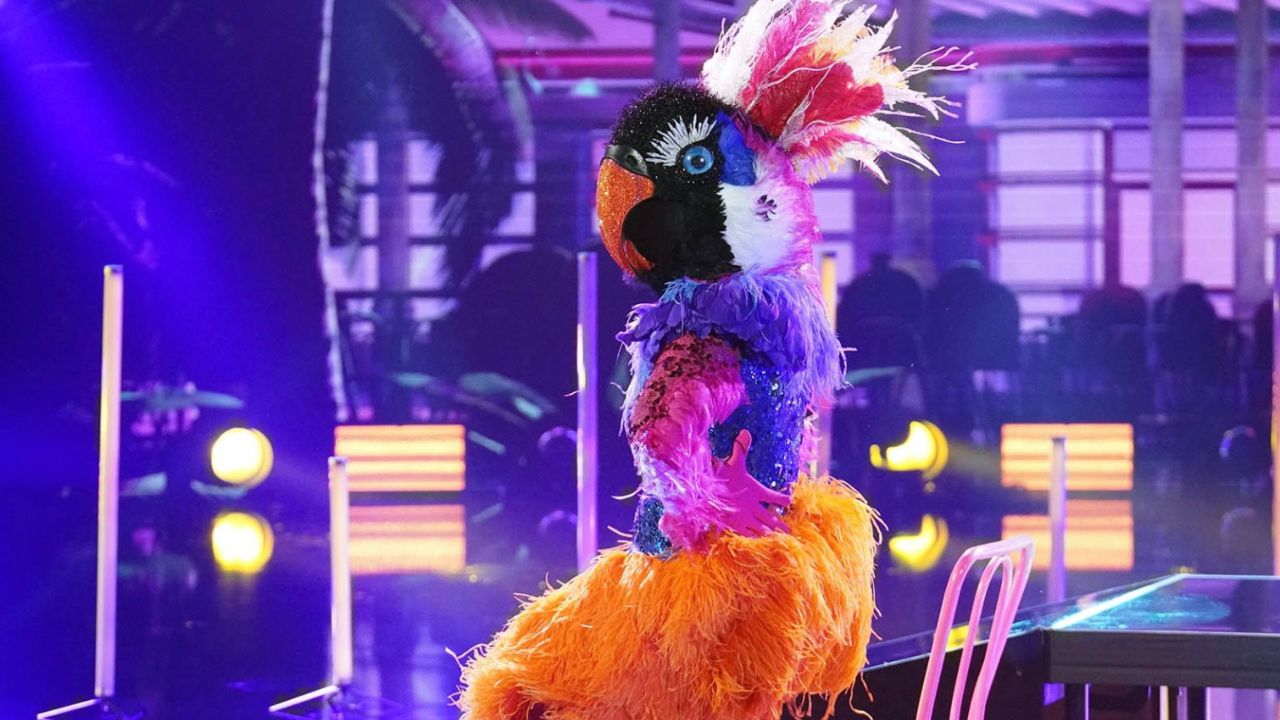 THE MASKED DANCER Unveils a Christian AMERICAN IDOL Alum
By Movieguide® Staff
Editor's note: This story contains spoilers for THE MASKED DANCER.
The final five contestants performed on the most recent episode of THE MASKED DANCER, with Grammy-nominated singer/songwriter Jordin Sparks unmasked as the Exotic Bird.
Sparks was the Season 6 winner of the singing competition AMERICAN IDOL.
"They told me that [Paula] was gonna be on here and I was like, Paula knows me," Sparks said in her unmasked interview with host Craig Robinson. "You know how I am on stage and all of that stuff. And I love you so much! So I was like, she's gonna know it's me. I wanna hug you but I know we can't!"
Sparks admitted that her performance as the Exotic Bird was out of her comfort zone, but she is glad to be an example to her son.
"It was great," Sparks said. "It was freeing. I could just be anonymous and I love to dance, but doing it on stage like this is something I never thought that I could do. And also I can show my son that it's okay to do things that scare you sometimes."
Abdul was the first to spot Sparks behind the mask. Ashley Tisdale followed the former AMERICAN IDOL judge's lead, picking up her first correct guess of the season. Brian Austin Green incorrectly guessed that Sparks was Ashley Graham. Ken Jeong guessed that Jennifer Hudson was behind the Exotic Bird costume.
Sparks made the show's top five but joined Ice-T, Bill Nye, Elizabeth Smart, Brian McKnight, and Vinny Guadagnino as one of the unmasked. The four remaining dancers, disguised as Cotton Candy, Sloth, Tulip, and Zebra, are still in contention for the Diamond Mask trophy.
Sparks has often used her public platform to discuss her faith, and even presented at the 2013 Movieguide® Awards Gala and Report to the Entertainment Industry.
"I remember seeing my parents & grandparents Bibles marked up like this when I was younger," Sparks wrote on Instagram along with a picture of her highlighted Bible.
"I've only had this Bible for a little less than a year & I look at the pages of mine now & I understand. These are so much more than words. It's amazingly overwhelming and I cannot fully explain it. Everyone takes their own unique journey. It's filled with experiences that are joyous, difficult, easy and painful. But somewhere along the line, after many experiences, they finally 'wake up.' I love the expression: 'When a man's Bible is falling a part, the man isn't.' I'm awake Lord. Thank you, thank you, thank you. Be encouraged today. Grab that Bible off the table & dive in!"
Sparks also shared her testimony on the Kingdom Coalition Facebook page. 
"Before giving my life fully to God, my life and my heart was only half in it," she said. "I was lukewarm, which is pretty much the worst thing that you can do."
She continued: "My life has changed dramatically and though I may still struggle with many things…they are getting better. I am different in so many ways such as having a peace that I have never had before in my entire life and a joy that nobody can take away."