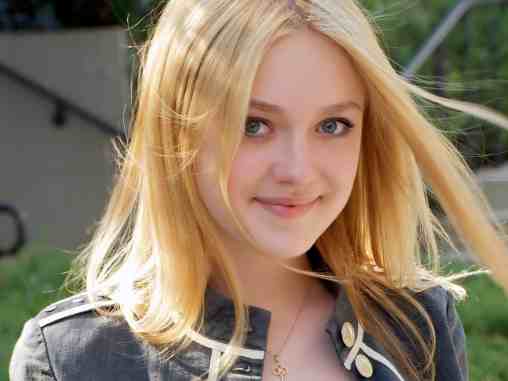 By Donna Miller, Contributing Writer
According to the UK Guardian, a United Kingdom ad watchdog organization has banned the provocative Marc Jacobs' Oh, Lola! perfume campaign featuring Dakota Fanning. Their reason for banning the ads – it sexualizes children.


After receiving complaints, UK's Advertising Standards Authority (the advertising watchdog regulator) "said that the way the perfume bottle rested in Fanning's lap was 'sexually provocative' and considered that the actress actually looked to be under the age of 16."
The Guardian continued, "We considered that the length of her dress, her leg and position of the perfume bottle drew attention to her sexuality," the ASA said.
"Because of that, along with her appearance, we considered the ad could be seen to sexualise a child. We therefore concluded that the ad was irresponsible and was likely to cause serious offence."
The Fanning ad ban was the first ruling since a Downing Street summit was held in October 2011 advising media and the retail industry that a crackdown was imminent on products, television programs, and advertising (including outdoor imagery) that may be inappropriate for children.
Movieguide® first alerted families in July 2011 in an article by this writer, "Pedophile-Themed Perfume – Oh, Lola!" That article addressed the ultra sexual poses and come-hither look by Dakota Fanning as well as Jacobs' referring to Fanning as "the new Lolita" (a 12-year-old character repeatedly raped and sexually abused by her 40ish pedophilic, soon-to-be stepfather in the movie, LOLITA).
The perfume campaign is the latest saga in Dakota Fanning's sexualized films and photos which have included the horrifically sexual movies, HOUNDDOG and THE RUNAWAYS. Fanning (who was only 12-years-old at the time of the filming) was the main character in HOUNDDOG. HOUNDDOG set a new low as a child rape film, and has been deemed to be child pornography by film experts and sexologists. HOUNDDOG did not garner the much anticipated Oscar attention Fanning's management team so desired. Even ultra liberal Sundance Film attendees left the screenings in disgust. The film was a monumental flop – earning around $132,000 domestically.
Fanning's 2010 R-rated movie, THE RUNAWAYS, features her as a foul mouthed, drugged-out, sleazy-clothed all girls band member that has a lesbian affair with co-star Kristen Stewart of TWILIGHT fame. THE RUNAWAYS also was a colossal flop, given its high powered stars, yet netting less than half (domestically) of its $10 million budget.
The descent of Dakota Fanning into everything sexual is tragic. She's now only 17, still a minor – and still a child. The choices of these projects can be laid at the feet of Dakota's mom manager, Joy Fanning. It appears she's willing to sell her daughter to the highest bidder to do almost anything. She's also responsible for introducing Dakota's young fan base to movies full of debauchery.
The United Kingdom's initiative on cracking down on sexual images of children is to be applauded, and is encouraging for those who have fought sexualizing children. America would do well to follow the example of its mother country.