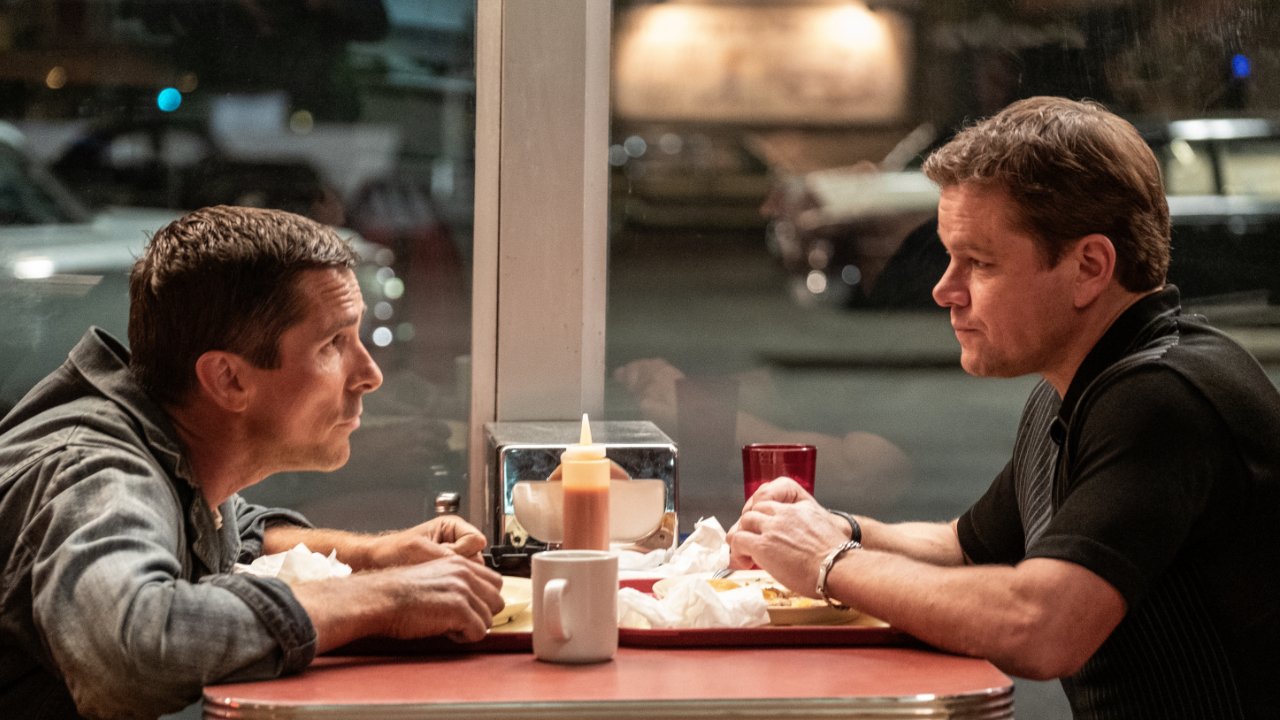 What To Love About Matt Damon And Christian Bale's FORD V FERRARI Movie
Editor's Note: In honor of The 28th Annual Movieguide® Gala and Report to the Entertainment Industry, we're highlighting nominees for the upcoming ceremony. The Gala will be broadcast at a later date on the Hallmark Channel.
Below is a portion of the review from FORD V FERRARI, which is nominated for the BEST MOVIE FOR MATURE AUDIENCES.
For the full review, click here
FORD V FERRARI is a powerful, inter-personal character study set in the exciting world of car racing, with a big budget, fine acting and good direction. That said, the director said he wanted to make a big budget movie for adults, and he did so not with sex and violence but with a surplusage of obscene language from the first scene to the last.
The movie opens with the famous Carroll Shelby winning Le Mans, the first American to do so, but at the end of the race his vision starts to blur. Back home in California, his doctor says his heart can't take racing, and the next time he tries may be his last. So, Shelby opens a high-level race car sales shop.
Meanwhile, Henry Ford II goes to his big auto plant in Detroit to tell his employees that unless they come up with some good ideas, like his father did, Ford will be out of business. In the 1960s, people want better cars and think of Ford as their father's Model T.
Lee Iacocca comes up with the idea of beating Ferrari at Le Mans. Ford dismisses this, noting that Ferrari builds very few cars…less than Ford makes in a day. Lee tells Ford that winning Le Mans would make Ford the car for the wealthy young adults of the 1960s. Ford sends Lee to meet with Ferrari, but a news photographer takes pictures and then goes with the pictures to Fiat to report that Ford is trying to buy Ferrari, and Fiat gives Ferrari a better offer under the table.
Lee convinces Ford to design his own Le Mans car and goes to Shelby, offering him a blank check to design a car in 90 days that can beat Ferrari. Shelby seeks help from his good friend, Ken Miles, who wins races, knows about cars and is passionate about his son and wife, but has a very explosive temper and a failing business. Ken doesn't want to be associated with a big corporation, but the IRS seizes his auto shop, and he takes Shelby's offer.
They build a couple cars but lose Le Mans. Ford is furious, but Shelby tells Ford they've got Ferrari where they want him. Ford asks, "How? You lost!" Shelby says the car has to be perfected, but on the back stretch, the Ford driven by Ken Miles went faster than any Le Mans car has ever gone. The trouble is, the brakes burn up at that speed, and the car catches on fire.
One of Ford's top executives, Leo, dislikes Ken Miles, however, since Ken rebuked him, and Leo wants to be in charge of everything at Ford. He convinces Ford to put him in charge of the project and tells Shelby he has to find other drivers. When Ford comes to visit, Shelby locks Leo in his office and takes Ford on a high-speed drive in one of his cars. Shelby convinces Ford that only Ken can drive these incredible cars, but Leo keeps working throughout the movie to undermine Shelby and Ken.
Will Ken race? Can he win with his temper and with a car that's very experimental? And, who will win Le Mans? The ending is shocking but fulfilling at the same time.
FORD V FERRARI is an extremely powerful character study set in a very exciting milieu. Although everyone will do anything to win in the cutthroat world of racing, eventually self-sacrifice and doing the right thing wins out, as does friendship and family. There's no overt sex, and the violence is no more than you'd see on a TV viewing of a big track race like the Indy 500 or the Daytona 500. However, the move is almost fatally flawed by a surplusage of foul language, which goes from the first scene to the last. Also, due to the 60s, there's smoking and beer among the race car and their families. Shelby carries his heart medicine everywhere and downs it in gulps. The big corporations are seen as places of political intrigue and consensus decision making, which fails, but the independent American capitalist entrepreneurs are seen as valiant, courageous, innovative, and brilliant. The friendship between Shelby and Ken Miles and between Ken and his wife and son was wonderful. It's sad that, for such a powerful, entertaining movie, the foul language requires an extreme caution.