Published: January 21, 2022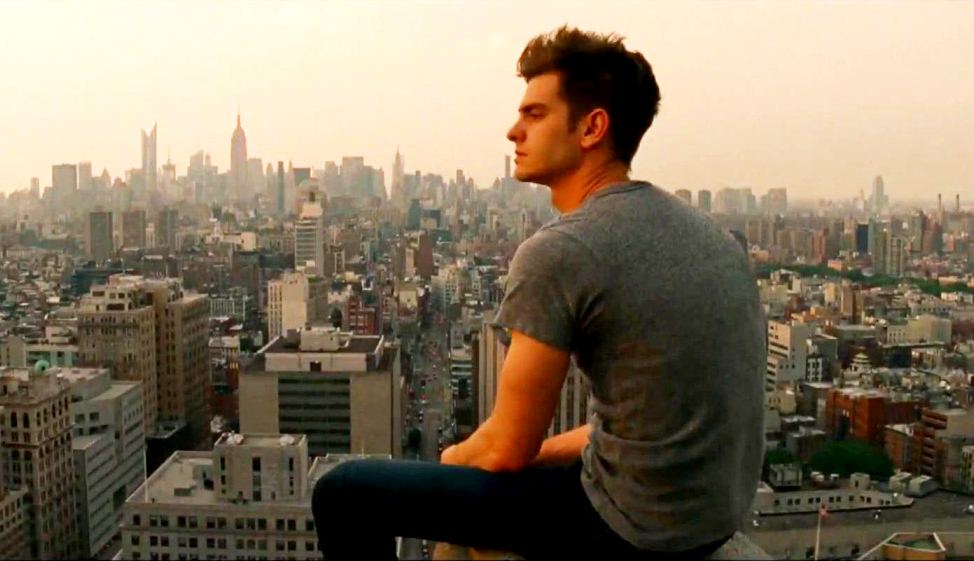 Andrew Garfield Reveals What it Would Take to Bring Him Back as Spider-Man … Again
By Movieguide® Contributor
SPIDER-MAN: NO WAY HOME has only been in theaters for a just over a month, but it's already one of the top 10 highest-grossing movies of all time at the domestic box office.
As Movieguide® previously reported, "The latest installment in the Spider-Man saga has made an estimated $609 million – and that number is expected to grow. Audience appetite for the web-slinger is at an all-time high and the movie's total profits show no signs of slowing down."
Fans were especially excited to see all three versions of Spider-Man onscreen together, played by Tobey Maguire, Andrew Garfield, and Tom Holland. While it seems like the Spidey team-up was a one-time thing, Garfield has his fingers crossed for more projects with his fellow superheroes. 
"I would love to continue working with Tobey and with Tom," he said while appearing on the "Happy Sad Confused" podcast. "That kind of three brother dynamic is so juicy."
Fans are also hoping for Garfield to make a return as the webslinger, whether it's a role in the upcoming MORBIUS or a third installment in THE AMAZING SPIDER-MAN franchise. 
"In terms of moving forward with the character, yes I am definitely open to that," Garfield said. "Again it would have to be something very unique, very special and serving to an audience and in service of the character…if we can figure it out it would be so much fun."
That theme of service is something that Garfield mentions often when talking about Spider-Man. 
"Peter [Parker] and Spider-Man, those characters are all about service, to the greater good and the many," Garfield told Variety when discussing the possibility of returning to the iconic role. "He's a working-class boy from Queens that knows struggle and loss and is deeply empathetic."
He explained that, like the fictional Peter Parker, he would want to bring that same ethical idea of doing good for the greatest number of people into his decision. Garfield said he "would have to feel very sure and certain" about a potential new movie. 
All this talk about new movies is purely hypothetical, but fans are holding out hope for more from all three of their friendly neighborhood Spider-Men.