Published: January 5, 2022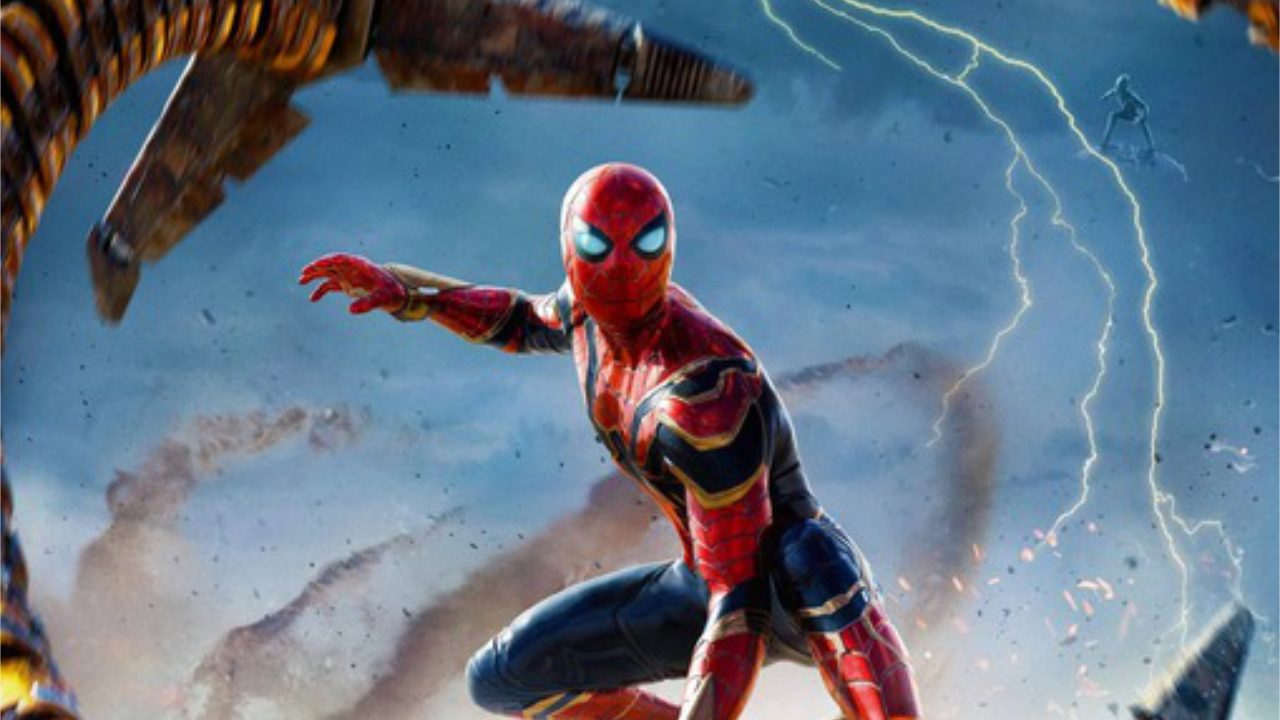 SPIDER-MAN: NO WAY HOME Cracks Top 10 Most Successful Box Office Hits of All Time
By Movieguide® Staff 
SPIDER-MAN: NO WAY HOME is continuing to smash box office records. Less than a month after its premiere, the movie has become one of the top 10 highest-grossing movies of all time at the domestic box office.
The latest installment in the Spider-Man saga has made an estimated $609 million – and that number is expected to grow. Audience appetite for the web-slinger is at an all-time high and the movie's total profits show no signs of slowing down.
The movie's North American ticket sales beat out INCREDIBLES 2 and STAR WARS: EPISODE VIII – THE LAST JEDI to take the No. 8 spot. STAR WARS: EPISODE VII – THE FORCE AWAKENS is at No. 1, with a domestic box office total of $936,662,225.
"I can't believe we actually did it. Sharing the screen and my life with these incredible people has been nothing short of life changing," the movie's star, Tom Holland said in an Instagram post. "This movie is a labor of love that celebrates three generations of cinema. It truly is a dream come true and I'm forever grateful for all the love and support we've received over the years. We love you and thank you from the bottom of our hearts. Enjoy the movie. P.S. Bring tissues!"
While Marvel and Sony have promised more Spider-Man movies in the future, some fans wonder if Holland will return to the franchise.
In a recent interview with People, the actor shared his feelings about playing the beloved superhero for so many years, saying, "I've loved every minute of it. I've been so grateful to Marvel and Sony for giving us the opportunity and keeping us on and allowing our characters to progress. It's been amazing."
"That's why for me," he continued, "I don't want to say goodbye to Spider-Man – but I feel like we might be ready to say goodbye to Spider-Man."
Movieguide's review reads:
SPIDER-MAN: NO WAY HOME is filled with fun surprises and twists, plus lots of action. There's plenty of serious jeopardy leading to stirring, sad and tearful moments. The performances are perfectly melded with the story's twists and turns, including some surprise appearances. NO WAY HOME has a strong moral, redemptive premise that everyone deserves a second chance, even supervillains. In the movie, Aunt May inspires Peter to do the right thing and give the supervillains a second chance to set things right. SPIDER-MAN: NO WAY HOME has many light obscenities and profanities, intense action violence and occult content