Published: January 27, 2022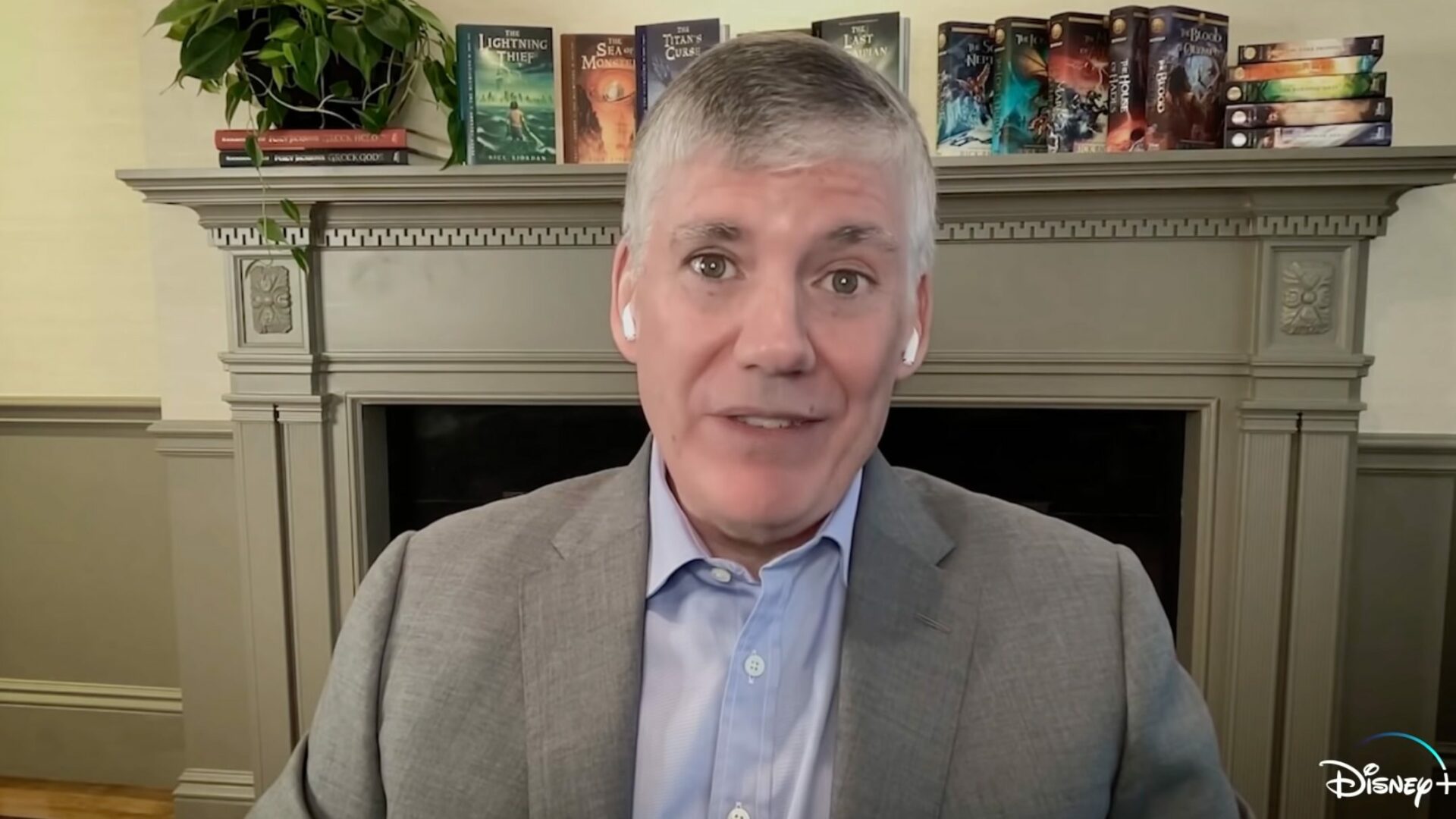 Disney+ Announces New 'Percy Jackson' Series, But Is It Safe For Your Family?
By Movieguide® Contributor
Author Rick Riordan took to YouTube to announce plans for a new series on Disney+ based on his internationally bestselling book series, "Percy Jackson and the Olympians."
Riordan and Jon Steinberg will write the pilot episode, with James Bobin (DORA AND THE LOST CITY OF GOLD) set as a director. Steinberg also plans to oversee the series alongside his producing partner Dan Shotz.
Riordan's best-selling novel and its four sequels, geared toward a younger audience, focus on a 12-year-old demigod, Percy Jackson, who must come to terms with his newfound supernatural powers. In the first novel, "The Lightning Theif," Zeus accuses Percy of stealing his lightning bolt, and Percy and his friends must trek across America to find it and restore order to Olympus.
According to a recent press release, the Disney+ series will align closely with the events of the books.
"We're eager to invite Disney+ audiences into stories that are true to the blockbuster franchise and full of anticipation, humor, surprise, and mystery," Ayo Davis, president of Disney Branded Television, wrote.
However, Movieguide® advises parents and guardians to consider whether or not the upcoming Percy Jackson series will be appropriate for their families.
In the first movie of the franchise, PERCY JACKSON & THE OLYMPIANS: THE LIGHTNING THIEF, Movieguide® warns:
There are some very questionable moral elements in this movie. Grover is a satyr with legs like a goat's. His proclivity to sex and orgies is mentioned several times. There are also groups of women such as nymphs, the Lotus Eaters, and the daughters of Aphrodite who are on the prowl, not to mention Persephone who trolls for lovers although she's married to Hades. Of course, the movie's premise is that the gods come down and have illicit affairs with human beings.
Furthermore, a portion of Movieguide®'s review for the second feature-length movie, PERCY JACKSON: SEA OF MONSTERS, reads:
The problem with this movie revolves around the pagan and polytheistic worldview. The entire concept of the story borrows from pagan mythology and is set in a world where there is not one God, but many gods. This is the direct opposite from what Scripture tells us and could potentially be very confusing and even damaging to young children seeking to understand the truth.
Movieguide® has yet to review the new Disney+ series and cannot advise on its content.
However, parents should use caution due to the pagan, Greek mythological worldview found in both the books and previous movies.