Published: January 14, 2022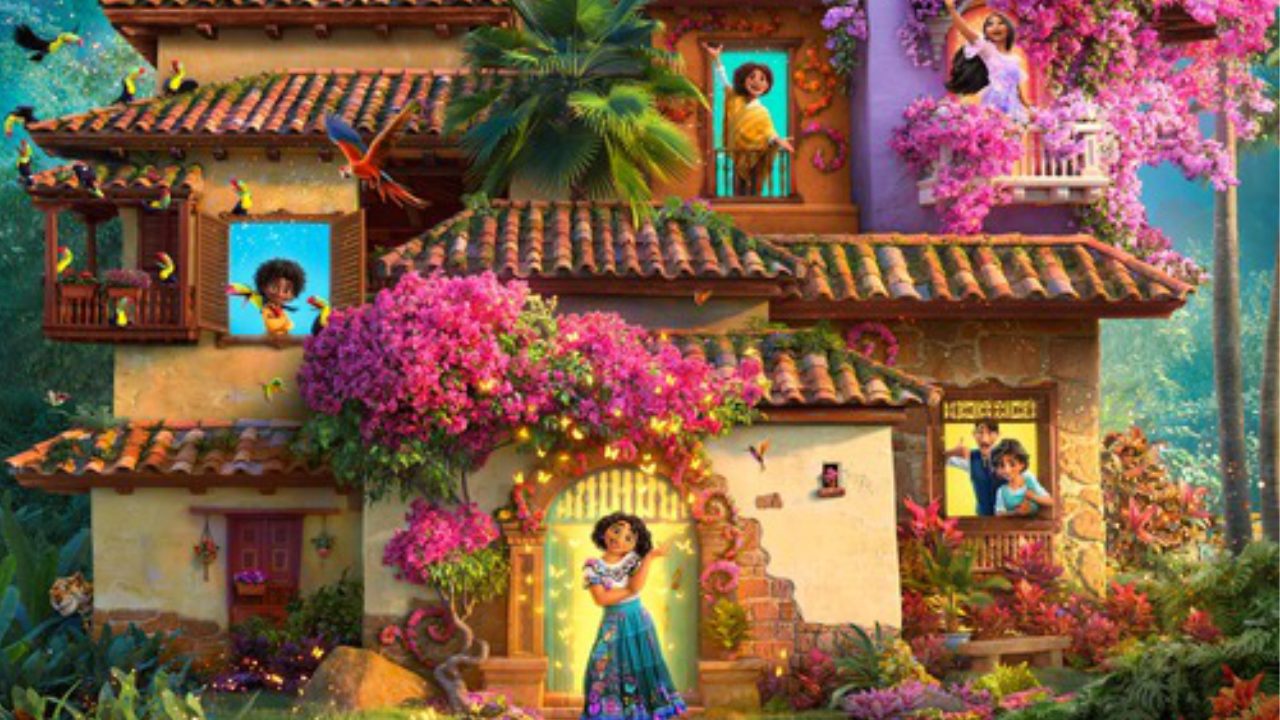 Family-Oriented ENCANTO Becomes Disney+'s Most Popular Title
By Movieguide® Contributor
Though ENCANTO had a limited run in theaters, it's become one of the most talked about movies in recent weeks.
Disney debuted the musical on Disney+ on Christmas Eve, and ENCANTO is now the most-viewed title on the platform, according to Bloomberg.
Furthermore, it's the most popular streaming movie, according to Whip Media, beating out its gratuitous competitors DON'T LOOK UP and HARRY POTTER 20th ANNIVERSARY: RETURN TO HOGWARTS.
Movieguide® reviewed:
ENCANTO is beautifully produced. The story and characters are funny, lively, exciting, and heartfelt. The animation is vibrant and lovely. ENCANTO sounds like it could be filled with witchcraft, but the movie states that family is the real magic. It contains overt Christian references, themes, images, and symbolism, which form the backdrop to the story and the magical plot. ENCANTO paints a rich, rewarding, heartwarming portrait of an extended family.
While ENCANTO made more than $200,000,000 worldwide, the streaming access shot the music to popularity. The movie also has a strong, heartwarming message about family that resonates with many viewers.
As Movieguide® previously reported:
Director Byron Howard said that he and writer Lin-Manuel Miranda initially struggled with which Latin American country to choose to be the heart of ENCANTO.

"Colombia was an incredible inspiration for ENCANTO. As matter of fact, five years ago this week, we started working on this film with Lin-Manuel Miranda. Lin was very keen to have this musical set in Latin America, but none of the three of us knew where it should be set. And so we really started diving in and looking at what setting would be perfect?" Howard said in a recent press conference. "Colombia is this amazing crossroads of culture, of music, incredibly diverse families, and what we loved about it was it is also one of the original places where magical realism came from in literature."

"Ninety minutes is a short amount of time to try to represent the amazing scope of Colombia," he added. "But the last five years has been an amazing learning experience for us about that country, and how warm and wonderful the families of people are of Colombia."

Howard added that it became apparent that Mirabel, the one daughter without any magical gift, would be at the center of the story.

"I think like all of us, she might feel a little less than worthy," he explained. "Everyone can kind of relate in one way or the other to not feeling as worthy as we want to be."

However, the story remains focused on what each family member brings to the family, house and extended circles.
While family-centered fare continues to conquer the box office, ENCANTO's streaming success shows that there is also a market for children's movies on streaming platforms.
Disney also reported they are profiting off of merchandise from the movie, including a Mirabel costume and dollhouse.