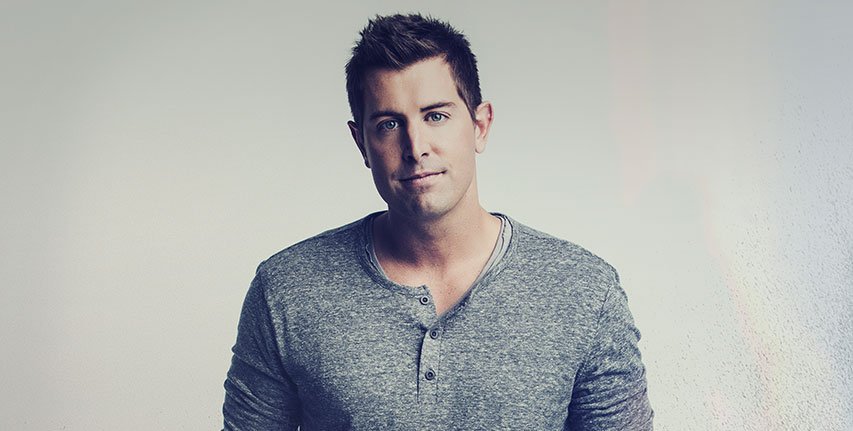 Filmmakers Behind I CAN ONLY IMAGINE Set Jeremy Camp Biopic as Next Feature
By Tess Farrand, Staff Writer
Recording artist Jeremy Camp is recognizable for his songs, "Christ In Me," and "Same Answer." In the coming year, audiences will see a faith-based movie come to theaters following his life.
Jon and Andrew Erwin (MOMS NIGHT OUT, WOODLAWN) will tackle the biopic following Camp's story with Lionsgate serving as the studio for the project. The Erwin brothers also partnered with Lionsgate for I CAN ONLY IMAGINE, which released in the spring of 2018 and made over $80 million at the box office. Deadline reports, "the pic reps the Erwin Brothers' first project coming out of their Lionsgate film and TV first-look deal, in total their second collaboration with the mini-major."
The title of the upcoming movie is called, I STILL BELIEVE, the same title as Camp's 2002 song. "Cameras roll this spring for a March 20, 2020 wide release. The Erwin's will direct from a script by Jon Erwin and Jon Gunn," Deadline notes. The Erwins along with their producing partner Kevin Downes will produce I STILL BELIEVEunder their Kingdom banner.
Details are sparse when it comes to what parts of Camp's story will come to the big screen, but Camp has certainly relied on God to get him through trying waters. Years ago in 2001, Camp's first wife Melissa Lynn Henning-Camp, passed away just months into their marriage of ovarian cancer. Camp wrote his songs "I Still Believe" and "Walk By Faith" in response to the tragedy along with his memoir that published in 2003 with the same title. He married again to his current wife, Adrienne Camp, who was the lead singer for a Southern African Christian pop-rock band The Benjamin Gate.
View this post on Instagram
The Erwin's teased the announcement of I STILL BELIEVE in the fall of 2018, telling Moviguide®, "what we're working on is an announcement much bigger than one movie, and much bigger than one filmmaker… it'll be really, really exciting." At the close of 2018, Camp celebrated that Spotify showed his songs had 40 million streams in over 60 countries. Currently, Camp is touring the country with other popular Christian artist Toby Mac and Jordan Feliz to promote his new album "The Answer."
I CAN ONLY IMAGINE is nominated for several awards at the 27th Annual Movieguide® Awards, airing on February 25th at 10 PM Eastern on Hallmark Chanel. Tune in to find out what'll happen at the only Hollywood Faith and Values Award show!