Published: January 25, 2022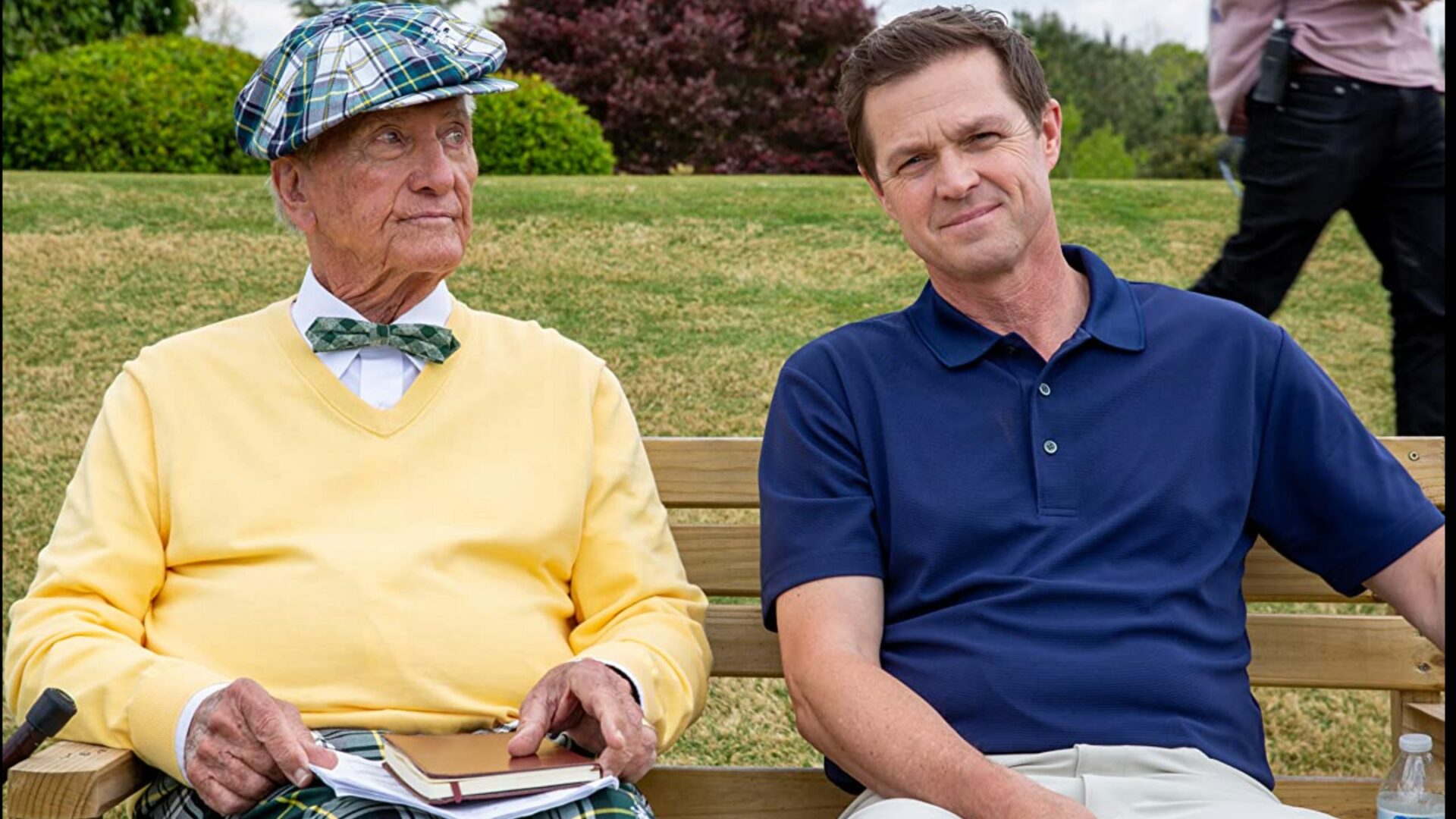 Hollywood Legend Pat Boone's New Movie, THE MULLIGAN, Coming to Theaters
By Movieguide® Contributor
THE MULLIGAN is finally getting a theatrical release!
The movie, starring former Movieguide® Awards host and iconic singer and actor Pat Boone, is set to release in select theaters nationwide as a two-day event on April 18 and 19.
The movie follows Paul McAlister, a businessman who puts his career ahead of everything else in his life—including his family. With the help of a new friend known as "the Old Pro" (Pat Boone), Paul learns how to prioritize what truly matters in life.
Boone, 87, recently joked that he has "been practicing the 'old' part, now for some time."
"I turn 87 in just a couple of weeks, that means I've finished my 87th year, but I'm still healthy, thank God, strong, and I've loved golf my whole life," Boone said.
"I played golf most of my life and in many celebrity tournaments and played with some of the greats, ever," he added. "So now I have the chance to play a celebrated older golfer, who now, though he's not playing much himself anymore, is a mentor to younger golfers who are having trouble not just with their golf but with their personal lives."
Movieguide® previously reported:
Boone, a longtime friend of Movieguide®, said his character's primary goal is to point the young golfer to Christ.

"The main theme of this movie is the Mulligan, which is a phrase golfers have been using for many years. It's a do-over. It's a second chance. If you miss your shot the first time, if it's okay with your partners, you can try again," Boone explained. "And of course I convinced him in the course of the film that in the game of life, that Jesus is the one who created the game of life and can grant you a do-over, or a mulligan, a second chance."
Movieguide® previously awarded Boone the Special Lifetime Faith & Values Crystal Teddy Bear Award for Dedication to Redeeming the Values of the Mass Media of Entertainment for his "tireless and superior efforts over many years to redeem the values of the mass media and to present the truth of the Gospel of Jesus Christ through the mass media."
Movieguide® reported:
Veteran entertainer, Pat Boone, explained why he thought that MOVIEGUIDE® was so significant.

"People tend to appreciate motion," said Boone. "I used to tell my daughters, 'If you let people know that you have determined who you are and where you going, then when you look back, people will be following because, if there are people going somewhere, other people who have not decided where they are going, will follow. Ted Baehr is a leader and he keeps reminding people in this industry as well as Christians, that there are people are successful and even making money in doing good things and as he draws attention to it.

"As he gives these wonderful MOVIEGUIDE® Awards, other folks will wake up and say, 'I can actually do something worthwhile and positive and uplifting and maybe it would be successful, then I think I'll try that. I don't have to make movies about the latest depravity and the most far-out violence and occult to try to be successful. I could actually make a BEST YEARS OF OUR LIVES or THE SOUND OF MUSIC or CHARIOTS OF FIRE and be successful."

"I have always been totally supportive since the beginning of MOVIEGUIDE®. I've been in his corner."