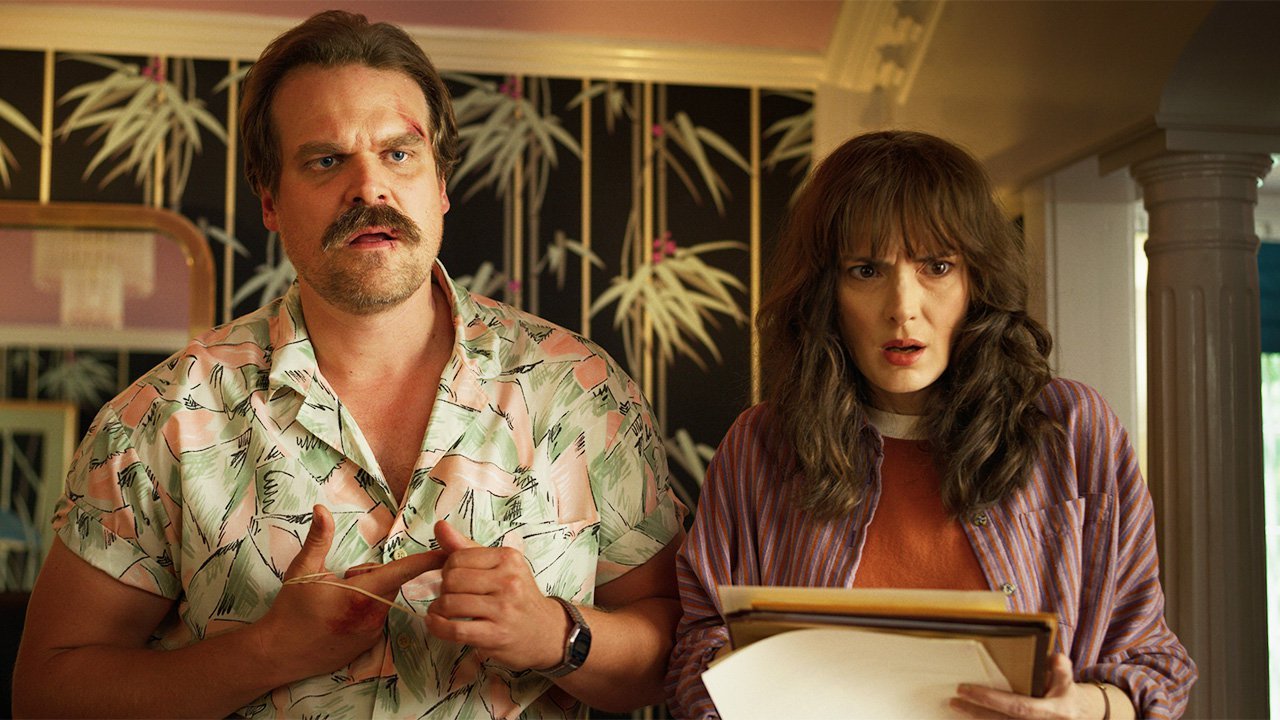 Netflix Renews Problematic STRANGER THINGS for a Fourth Season
By Tess Farrand, Associate Content Editor
Netflix's original series STRANGER THINGS got picked up for a fourth season, but the show merits extreme caution due to excessive foul language and violence.
we're not in hawkins anymore pic.twitter.com/Y4hayuPKvu

— Stranger Things (@Stranger_Things) September 30, 2019

STRANGER THINGS follows a group of children battling other worldly forces as they go about their daily lives.
The series stars popular names like Winona Rider (HEATHERS, LITTLE WOMEN) and Millie Bobby Brown (GODZILLA: KING OF MONSTERS). Sean Astin of LORD OF THE RINGS also starred in one season.
Related Reading: 3 Things Christians Should Know About STRANGER THINGS
STRANGER THINGS' creators, the Duffer Brothers set the series in an Indiana town during the 1980s, partly due to nostalgia of their own youth. However, the brothers felt this setting made the peril of the characters, who have no access to cell phones or things of the like, more intense.
Intense it certainly is.
Some episodes carry themes of faith. However, that doesn't discredit the fact that unsavory content plagues the popular series.
For instance, VidAngel released a graphic that shows the foul language drastically increases with each season.
The New Yorker also pointed out that the show seems to promote the idea that children are more capable than the adults.
Even in the show's brightest moments (like a sudden duet of "The NeverEnding Story" theme song), "Stranger Things" exists in a fundamentally cynical world. Its villains and threats are redundant because, despite the kids' efforts to save the world, adults keep making the same mistakes that put it at risk again.
This makes role models for the younger audiences of the show problematic.
Since a good chunk of the cast is under the age of 18, audiences might look up to the young stars, which could encourage younger children to mimic the rebellious attitudes of the characters.
Watch Movieguide®'s review of a season three episode below.
For the full review of the most recent season, click here.