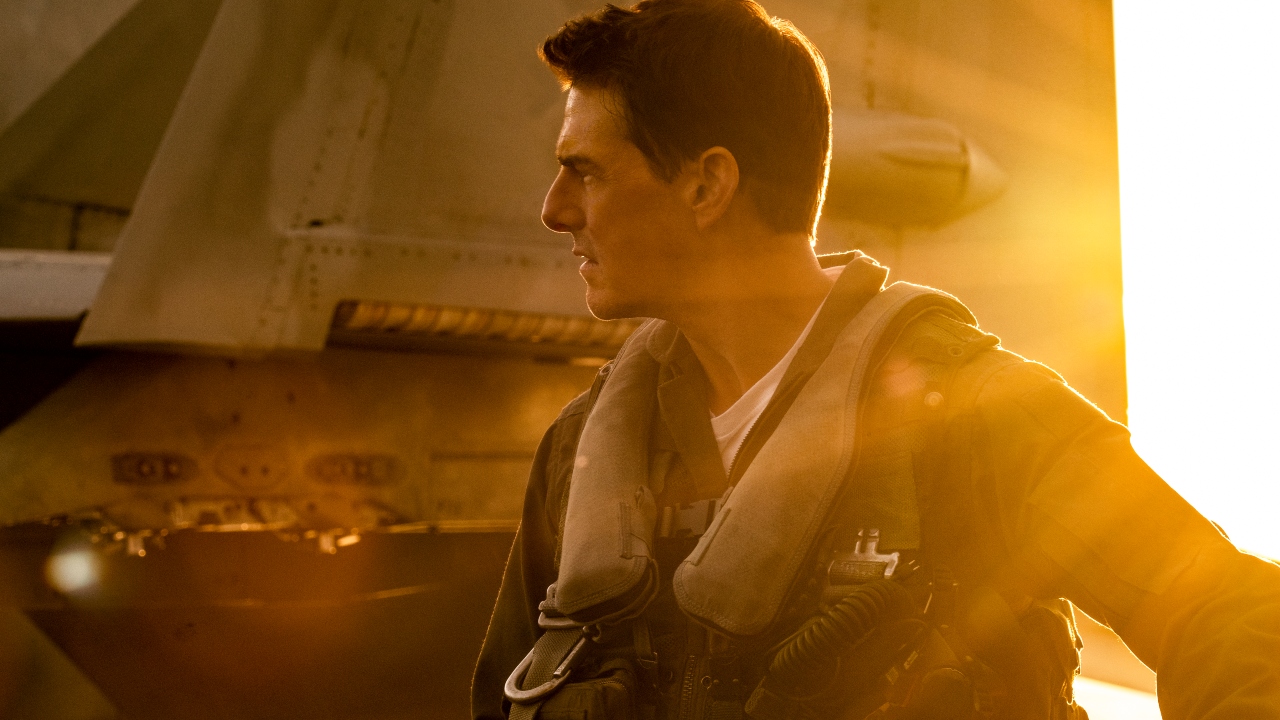 TOP GUN: MAVERICK Continued Box Office Success Delays Streaming Debut
By Movieguide® Staff
TOP GUN: MAVERICK continues to hold a top five box office spot, despite its debut on May 27, over two months ago.
The sequel to the 1986 original blew audiences away worldwide and surpassed $1 billion at the global box office.
Read More: TOP GUN: MAVERICK Surpasses $1 Billion Milestone at Global Box Office
After several box office records and continued success in theaters, it is clear that the Tom Cruise action-adventure movie will not yet hit streaming services.
When TOP GUN: MAVERICK does make it to people's homes, it will likely stream on Paramount Pictures streamer Paramount Plus.
"Paramount hasn't set a streaming release date for the Top Gun sequel yet, but you should expect to have longer to wait," CNET reported. "Its timing on Paramount Plus may take some cues from the company's past patterns, but it's best to believe Paramount executives' comments suggesting they're willing to hold the flick in theaters for an unusually long period of time."
In the past, Paramount gave theatrical releases at least 45 days as theater exclusives. However, TOP GUN: MAVERICK'S unrivaled success has already flown beyond that 45 days.
In May, Paramount CEO Bob Bakish hinted that the studio planned to forego the traditional 45-day window—a plan echoed by CFO Naveen Chopra.
"There are certain movies that are really made for the theatrical experience. Top Gun is a great example of that," Chopra said. "You should see that movie in a theater, and it will stay in the theater for a longer period of time."
A portion of Movieguide®'s review for TOP GUN: MAVERICK reads:
TOP GUN: MAVERICK is a terrific, powerful, exciting movie. It's full of high drama and heart-pounding action scenes. This role was made for Tom Cruise. He gets great support from Miles Teller as Goose's son and Jennifer Connelly as Maverick's romantic interest. TOP GUN: MAVERICK has a strong moral, Pro-American, patriotic worldview. It also tells a strong redemptive story leading to sacrifice, forgiveness and reconciliation. However, TOP GUN: MAVERICK is marred by too many obscenities and three strong profanities. So, MOVIEGUIDE® advises strong or extreme caution.
Read More: TOP GUN: MAVERICK Becomes Paramount's Highest-Grossing Movie Ever